Watch: Humpback Whale spotted in Falmouth Bay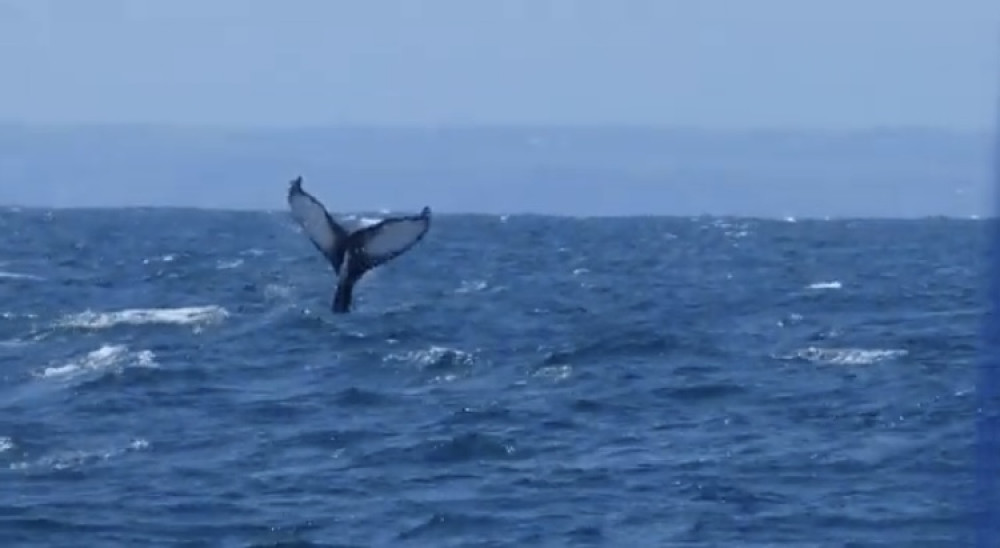 Humpback Whale in Falmouth (Image: Screenshot from Evocean Sailing video)
Linda and Ryan, a couple who love to sail and share their adventures, had an amazing close-up encounter with a humpback whale in Falmouth Bay just three days ago.
On their social media page 'Evocean Sailing' the couple shared the amazing footage they captured while on their passage to Falmouth, when sharing their video, they said: "We were at position 50°09.550N 4°52.400W, approximately 2nm south/south east of Gull Rock when we noticed it slapping its fin on the water before performing a breach! Apologies for the footage but it was rather rolly out there (not that that shows on camera!)."
At the time the couple didn't know what type of whale it was but the organisation Cornwall Wildlife Trust shared their video with some extra information, they said: " HUMPBACK WHALE ALERT: These magnificent megafauna are usually only sighted around Cornwall during the winter months.
"Some people think the tail slapping seen in this video is communication – whales talking to each other. It is also thought to help stun prey in the water column, or used in dominant behaviour in males."
You can watch the video here: Facebook
The trust also said if you are interested in finding out more, they will be hosting a talk about Humpback Whales on Thursday, 15th of June in Hayle: https://buff.ly/3quRLBZ
You can follow Cornwall Wildlife Trust here: Facebook
Follow Evocean Sailing here: Facebook