The safety measures Falmouth School are taking ahead of new term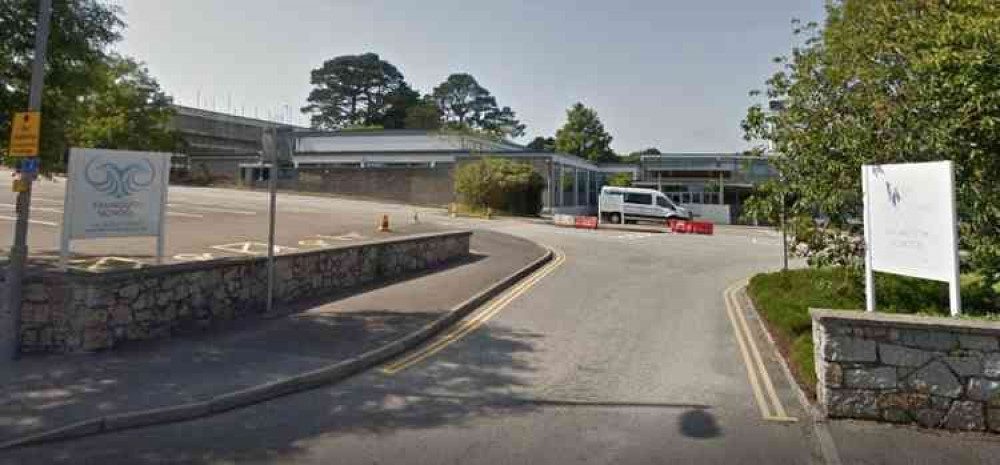 Falmouth School. Credit: Google
Students from Falmouth School have been issued with advice regarding face coverings upon a return to school.
Pupils will return to the school on Monday 7th September and will be expected to wear face coverings to help prevent the spread of Coronavirus.
Students are being asked to:
Bring a suitable face covering with them every day as part of their usual equipment for school.
Wear their face covering during movement in communal areas and on shared transport if relevant.
Alex George, Interim Headteacher at Falmouth School said:
"Face coverings are not needed outside or when working in their 'bubble'. The advice is to remove face coverings at these times.
"Please note that face coverings will need to be plain in design, there are some on sale that is unsuitable for the school environment.
"Hand hygiene is still repeated as an extremely important measure to beat the virus and we have placed hand sanitizer on walls near entrances for students to use, as well as the dedicated toilets for
hand washing as stated in the recent email. "Please help us to keep our school community safe by providing your child with a suitable face covering. See below for important advice on how face coverings should be put on, taken off and stored." Click
here
to see more from Falmouth School. [H3]
Don't forget, you can keep up to date with all the latest news on our Twitter and Facebook pages.
[.H2]
New falmouth Jobs Section Launched!!
Vacancies updated hourly!!
Click here: falmouth jobs