The legacy Her Majesty left on Falmouth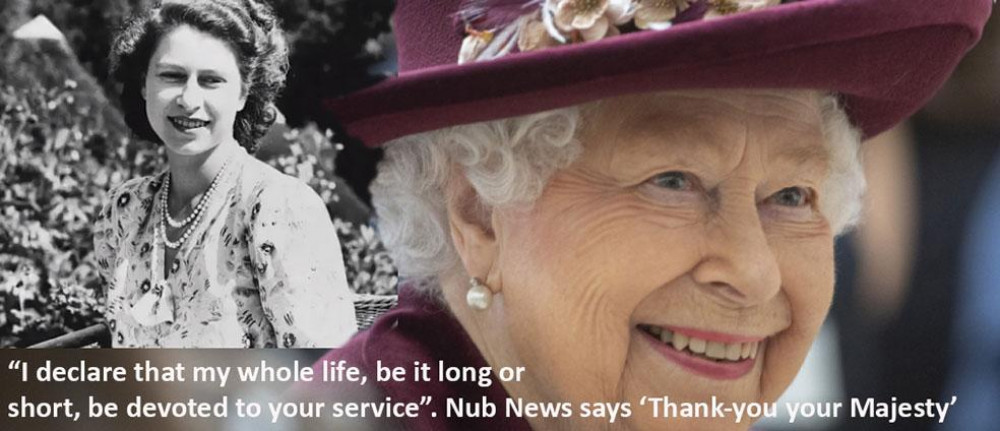 A look back at the Queen's connection with Falmouth.
The death of HM the Queen has been announced by Buckingham Palace.
Queen Elizabeth II passed away, aged 96, at the Balmoral estate in Scotland where she has been staying over the summer.
In a statement, Buckingham Palace said: "The Queen died peacefully at Balmoral this afternoon.
"The King and The Queen Consort will remain at Balmoral this evening and will return to London tomorrow."
The Queen was much-loved in Cornwall – including Falmouth where she visited numerous times.
One of those occasions was a "right royal day to remember" as written by Mike Truscott in his book entitled 'Falmouth in the 70s'.
Saturday, August 6th, 1977, it was the Queen's Silver Jubilee tour and Falmouth's turn for a visit. The Royal Yacht Britannia was said to have been berthed at the Docks for 14 hours.
The book describes the visit, stating, "The royal yacht swept around the docks to berth at the County Wharf accompanied by two helicopters overhead and an armada of small boats, many dressed overall, in her wake.
"Boats, tugs, and tankers created a cacophony of sound as first the Queen and the Duke of Edinburgh appeared on deck and then, a few minutes later, they were conveyed to the Prince of Wales Pier on the Royal Barge, with her welcoming hosts including the Mayor, Councillor Geoffrey Evans."
Informality was the theme of the day with the Queen making time to stop and chat to people whilst receiving gifts.
"Hysteria threatened for many of the lucky ones to whom she spoke and everywhere there were tears and cheers from the many thousands who lined the streets," the book says.
Mayor Geoffrey Evans remembers his day with the Queen in Falmouth in the 70s. As the royal party left the pier, the Queen remarked to the Mayor, "I wonder what I am going to receive today," the Mayor replied, "you never know you might receive a Cornish pasty." He later reflected: "As we left the Town Hall, a little girl ran up to her and presented three pasties to her. She looked at me as if to say, "is this planned?" – it wasn't – and we had a really good laugh together. It was the first time I could relax and have a good laugh. In the evening I asked her if she enjoyed the pasties. She said she had cut them up and sampled each and found them very enjoyable."
In 2002 the queen returned to Falmouth for the Golden Jubilee – 25 years since arriving on the Royal Yacht Britannia.
Again, the Queen and Prince Philip, Duke of Edinburgh, were greeted by large crowds. The pair took the time to visit the new National Maritime Museum and launched the town's new lifeboat.
New falmouth Jobs Section Launched!!
Vacancies updated hourly!!
Click here: falmouth jobs