Concern over Cornwall's £20m - Councillor slams Conservatives over cash pact that could cost millions if another authority can't pay its debts
By Richard Whitehouse - Local Democracy Reporter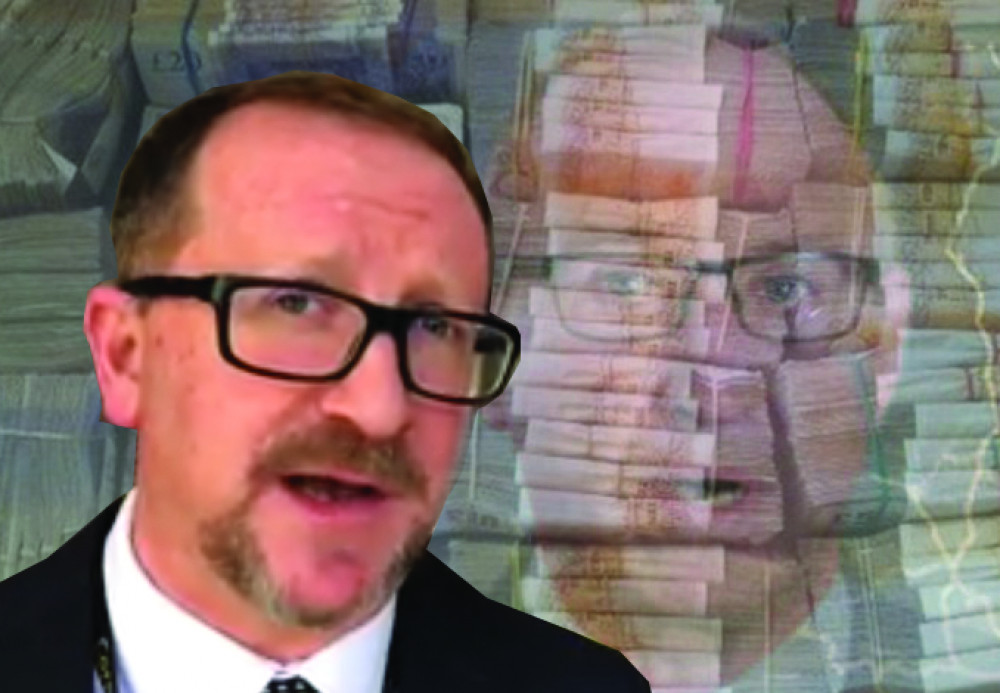 Tim Dwelly is concerned about Cornish cash
A POSSIBLE £20 million slap in the face for council taxpayers in Cornwall has been highlighted as a real threat - prompting condemnation of Conservative policies in the county's council.
A number of councils across the country have become increasingly concerned about the possibility they may end up seriously out of pocket if cash-strapped Thurrock Council in Essex is unable to pay back tens of millions it owes.
Thurrock has operated a policy of borrowing at low rates from other authorities and the Public Works Loan Board. It then invested the cash by buying bonds, mainly in green energy firms. Though the investment has brought rewards in some areas, with reports from councillors suggesting as much as £60 million has boosted council coffers over recent years, many of the investments now look doomed and the council is struggling with an already broken budget model and the prospect of having to pay back as much as £200 million it hasn't got.
It total, Thurock's borrowing reached a level of £1.5 billion but what it stands at now is unknown and the council's financial dealings have been taken over by the government which stepped in as the crisis reached breaking point.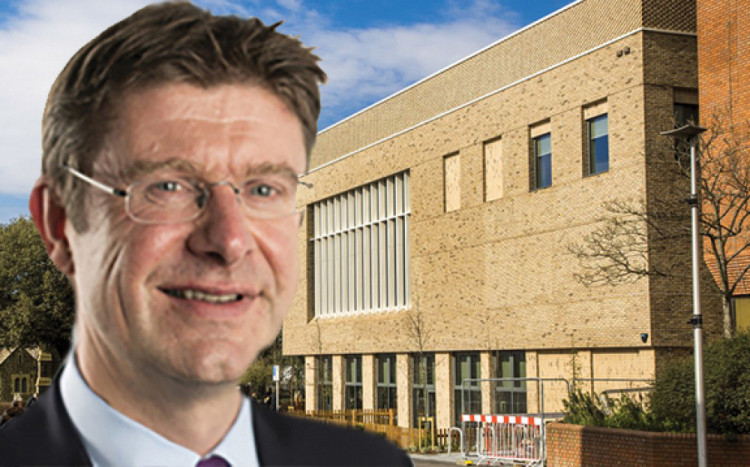 Less than two weeks ago then Communities Secretary Greg Clark ordered Government appointed commissioners to take over Thurrock's finances due to "the exceptional level of financial risk and debt incurred by the council."
Senior members of the council staff and leading Conservative councillors had repeatedly said there was no problem – but the shattering consequences of those false statements and fake reassurances have been laid bare.
And while commissioners start to dig deep into the financial mire – and possibly other failures by the administration - other councils are looking nervously on.
Among them is Cornwall Council which is owed £20 million by Thurrock. Recent revelations suggest local authorities like Cornwall are owed a total of £900 million. And some could face their own financial collapse if it is not repaid.
Explaining its loan to Thurrock, Cornwall Council said in a statement: "As part of its treasury management portfolio, Cornwall Council has a £20m loan to Thurrock which started November 2021 and is currently due to mature in November 2023. This is a rollover of previous loans to Thurrock, who have always repaid to the council in line with the agreements made.
"Ultimately local authorities are backed by central government, they cannot go bankrupt in the same way as a private company does and they can only be wound up by Parliament."
Independent Cornwall councillor Tim Dwelly, a former county Labour group leader who quit his party because of internal intimidation in 2018, criticised the decision of the council to lend the money to Thurrock.
He said: "As local government everywhere struggles to deliver services because of lack of Government funding, the last thing Cornwall Council should be doing is lending £20m to another Conservative council on the verge of going bust.
"We should be investing our money in things like building more homes for local people to rent. For example, the council could have bought up over 50 homes to rent to local people. This Conservative council has the wrong priorities."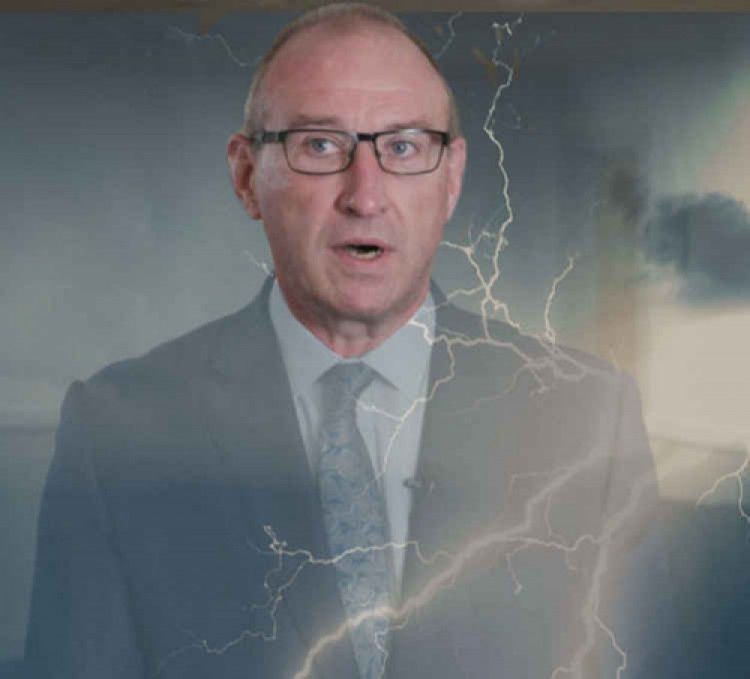 A storm has broken around the financial plans drawn up by Sean Clark.
Meanwhile, while commissioners dig and other council worry, one of the big questions in Thurrock is what will happen to its senior officers. Finance director Sean Clark, widely championed by the council as the architect of its borrowing policy, has disappeared from public view, though it has been confirmed to Nub News through internal sources that he is still on the payroll. As Corporate Director of Resources and Place Delivery his pay package is well in excess of £140,000
It is believed his future may be discussed at a meeting of the council's general services committee on Thursday (15 September) when it may be that chief executive Lyn Carpenter, who also appears to have gone to ground, is also a topic for discussion. It is widely anticipated her position as the council's top officer, drawing well in excess of £200,000 from her pay package, is untenable as the depth of the council's financial and operational mismanagement slowly begins to unravel.
Also see:
Call for drastic change: https://thurrock.nub.news/news/local-news/in-the-wake-of-a-calamatous-week-thurrock-labour-leader-calls-for-drastic-change-responsible-councillors-to-quit-and-for-a-new-chief-executive-149450
MP expresses concern over council's dire position. https://thurrock.nub.news/news/local-news/borough-mp-pitches-into-concern-over-thurrock-councils-dire-financial-position-and-lays-the-blame-largely-at-the-door-of-officer-cohort-149010
The damned council: https://thurrock.nub.news/news/local-news/the-damned-council-government-outlines-details-some-of-the-failings-and-expresses-fears-that-other-authorities-may-have-to-pay-a-heavy-price-for-thurrock-councils-blundering-by-officers-and-senior-councillors-148909
Government tells of 'serious allegations' made against Thurrock council: https://thurrock.nub.news/news/local-news/government-tells-of-serious-allegations-that-led-to-drastic-action-and-intervention-in-thurrock-councils-financial-affairs-148829
Fobbed off and lied to!: https://thurrock.nub.news/news/local-news/opposition-leader-welcomes-change-but-damns-council-after-he-and-media-were-stonewalled-ignored-falsely-reassured-lied-to-fobbed-off-and-misled-148768
Council leader quits: https://thurrock.nub.news/news/local-news/council-leader-quits-as-mismanagement-and-misreporting-of-its-financial-affairs-is-confirmed-148737
Media get the blame: https://thurrock.nub.news/news/local-news/media-coverage-has-not-helped-council39s-financial-position-says-thurrock39s-financial-guru-who-has-borrowed-hundreds-of-millions
Dodgy dealer damned by judge: https://thurrock.nub.news/news/local-news/judge-damns-man-who-handled-hundred-of-millions-of-thurrock-council-cash-and-investments-plus-he-pocketed-5-million-for-his-dodgy-dealing-council-says-it-is-39carefully-considering39-the-matter
Council battles to keep its secrets: https://thurrock.nub.news/news/local-news/council-battles-on-to-keep-its-controversial-financial-dealings-a-secret