Strikes taking place in Falmouth: Teachers, Rail Workers, and University Staff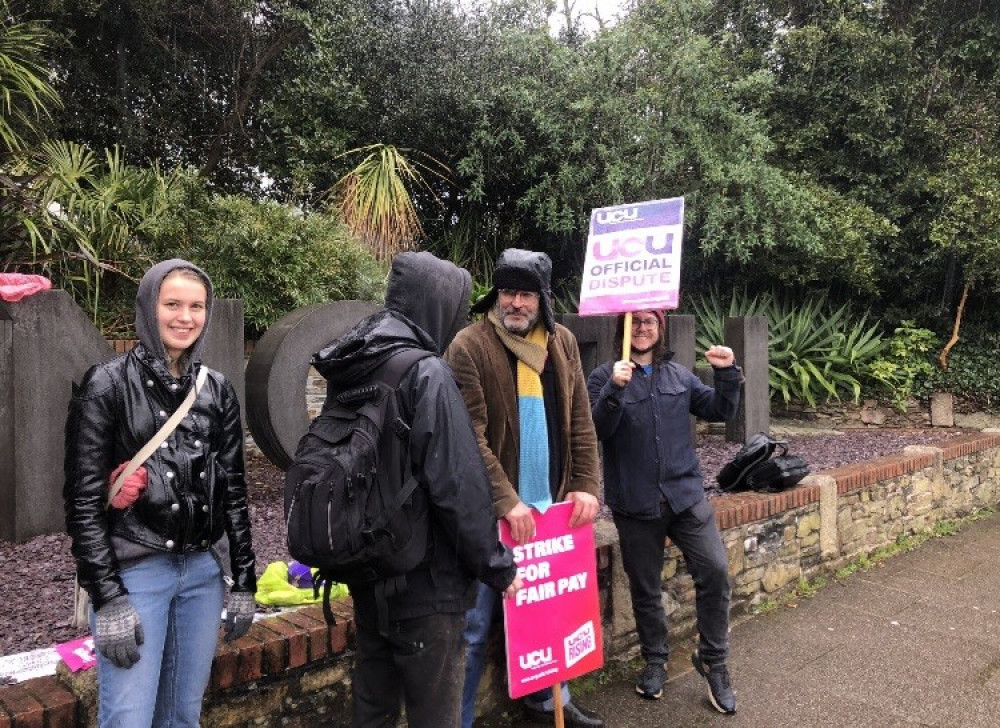 Students and lecturers outside the Falmouth campus (Image: UCU Falmouth)
There have been a number of strikes taking place across the country from different unions in the last few months, mainly with disputes over pay as workers argue their wages need to rise due to increased costs of living.
Today (16th March) teachers who are members of the National Education Union (NEU) teaching at schools and six form colleges will be on strike as well as university lecturers and rail workers.
Teachers at school and six forms were expected to strike over both the 15th and 16th of March. Penryn College sent a letter to parents/guardians explaining that students in years 10 and 11 would be expected to attend school to complete exams and revision while those in years below would stay at home.
Falmouth University staff who are part of the University and College Union (UCU) have also been taking part in strikes this week, the union released this statement: "We love our students and our work. So we're very disappointed to have to take more strike action, but the employers' association UCEA has announced it doesn't want to talk further about pay, while negotiations are supposed to be ongoing.
"It was strike action that brought UCEA to the negotiating table in the first place (they initially refused to talk at all) and sadly, it looks like these next 6 days of action will be needed to get them to talk to us again."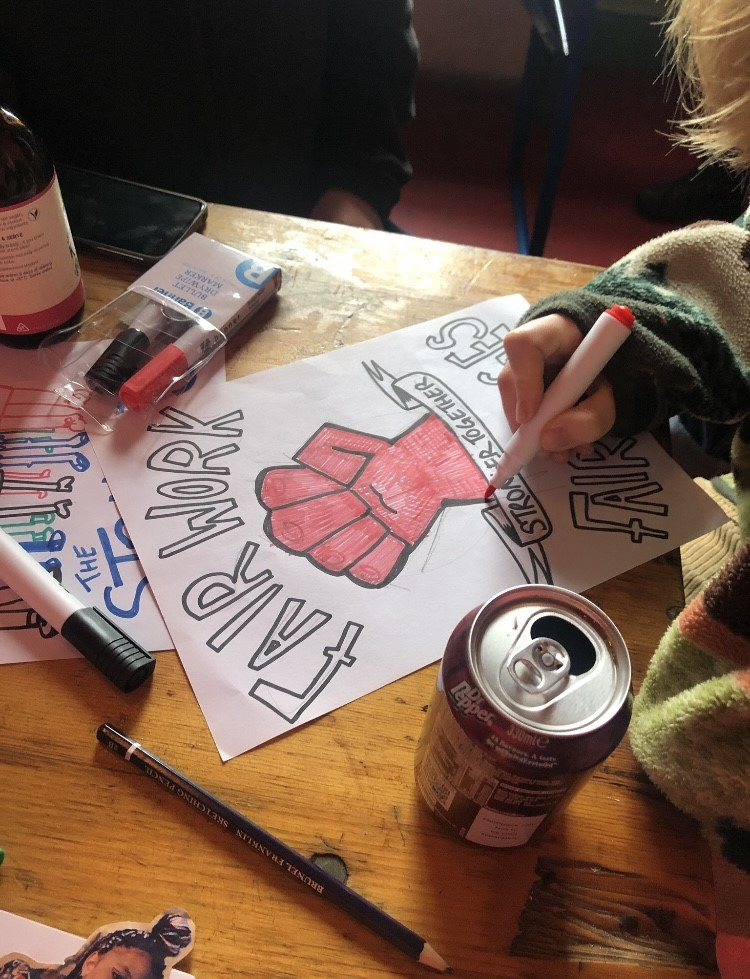 Staff and student poster making at the Cornish Bank (Image: UCU Falmouth)
The strikes by members of the UCU started yesterday and will carry on until Friday (17th March), they will then carry on next week between Monday the 20th, and Weds the 22nd of March.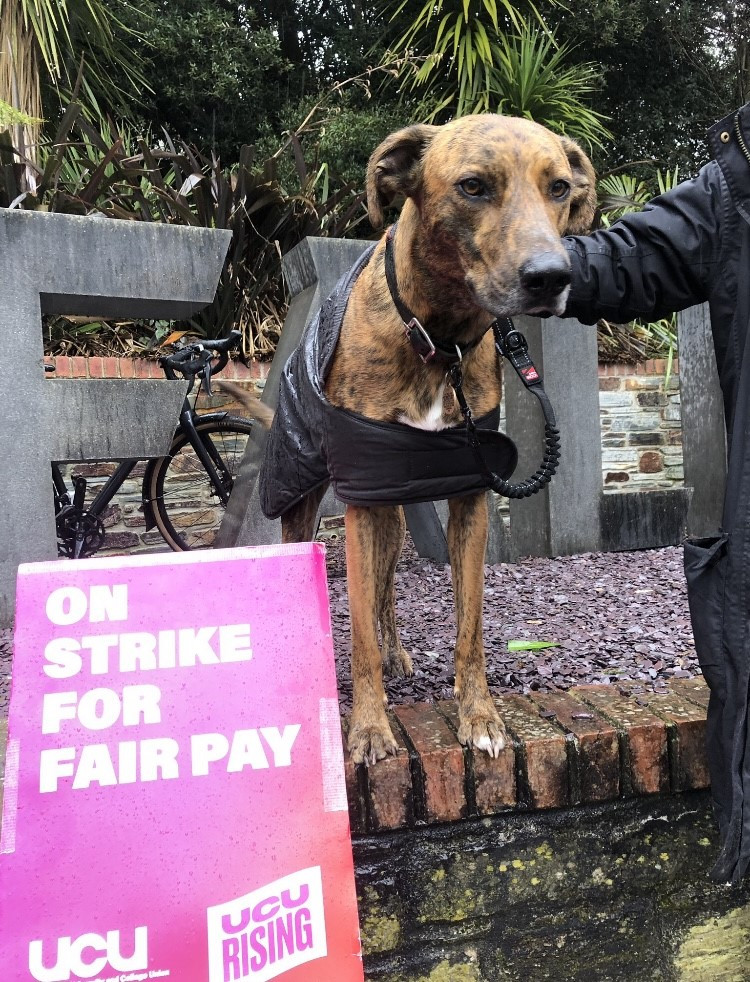 Even the dogs have joined the strikes (Image: UCU Falmouth)
Rail workers across the country are also on strike today with no trains available in or out of Falmouth until tomorrow (17th March), there will also be expected strikes taking place on Saturday 18 March, Thursday 30 March, and Saturday 1 April.
Great Western Rail released this statement: "The RMT union has announced four 24-hour strikes on Thursday 16 and Saturday 18 March, and Thursday 30 March and Saturday 1 April. For the period, a revised timetable will operate across several train operators, including GWR.
"On strike days (Thursday 16 and Saturday 18 March) only a reduced service will operate on a limited number of routes. Many parts of the GWR network will have no service at all. Services will start later and finish earlier and journeys will need to be completed before 18:30. Those who need to travel should check both their outward and return journeys.
"Details for Thursday 30 March and Saturday 1 April will be provided in due course."
You can find more information here: Industrial Action | Great Western Railway (gwr.com)