Plans to demolish historic Falmouth seafront building withdrawn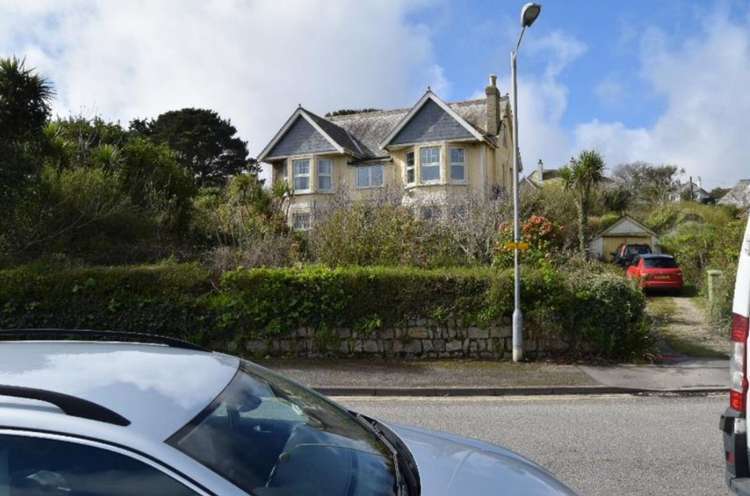 Harrogate House, Queen Mary Road.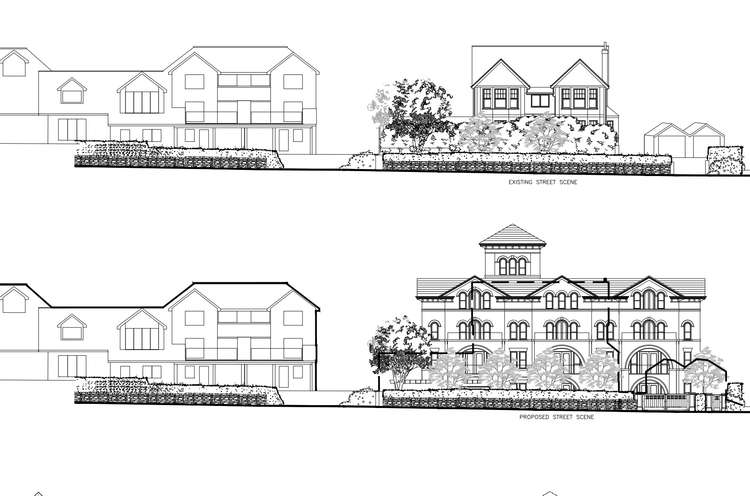 How the plans would have changed the street scene.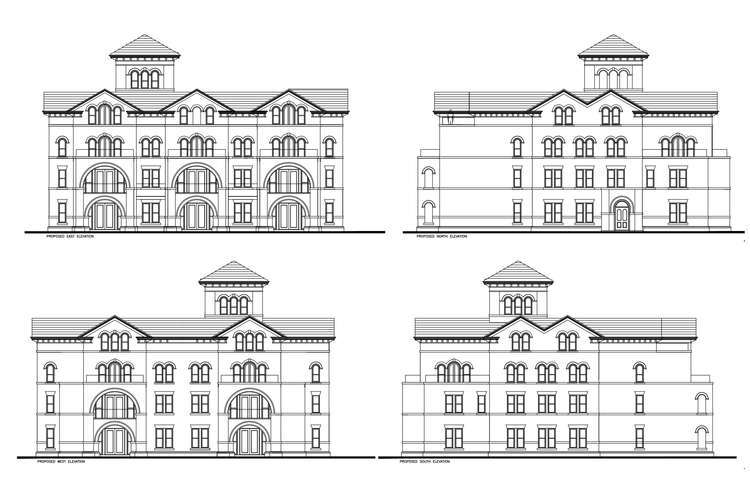 The designs for the new build.
Plans to demolish a historic Falmouth seafront and replace it with apartments have been withdrawn this week.
As revealed in September, developer Harrogate Estates proposed the demolition of Harrogate House and construction of 15 apartments in its place.
The proposed apartment block would have been of 'Italianate' style, creating an "elegant seaside residence" that would sit next to Queen Mary Gardens.
However, the demolition plans were met with strong objections by residents.
There were over 70 public comments, largely in opposition to the plans. This week the application was withdrawn, Cornwall Council stated.
The building has a rich history having been designed by Cornish architect Alfred Cornelius and built-in 1924. More recently the house has been converted into studios with a shared communal living area.
Eventually ongoing damp and condensation issues condemned the building for renting as flats.
Falmouth Town Council had objected to the plans over concerns the development would do to the Conservation Area, overdevelopment, and the negative impact on highways.
Click here to see the plans for yourself.
[H3] Don't forget, you can see all the latest news and join in on the conversation on our Twitter and Facebook pages. [.H2]