New live music area 'The Underland' opening at The Chintz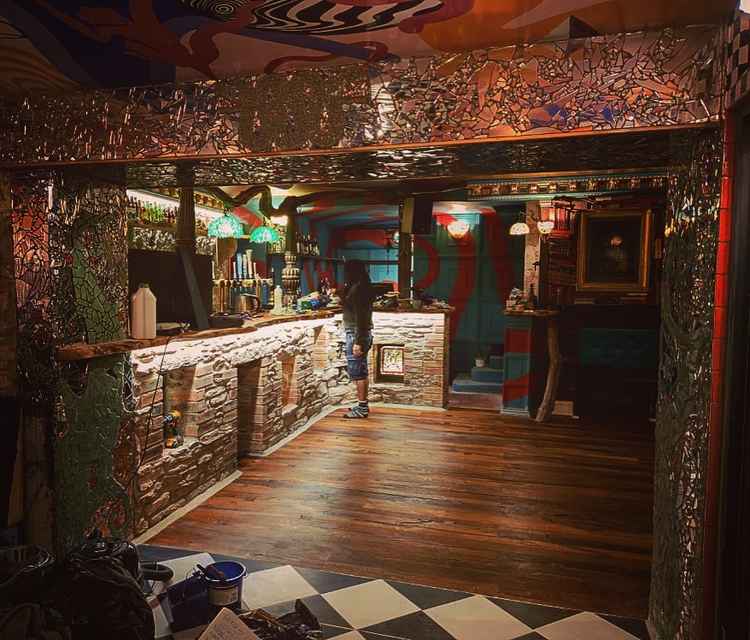 Looking in from the seating area.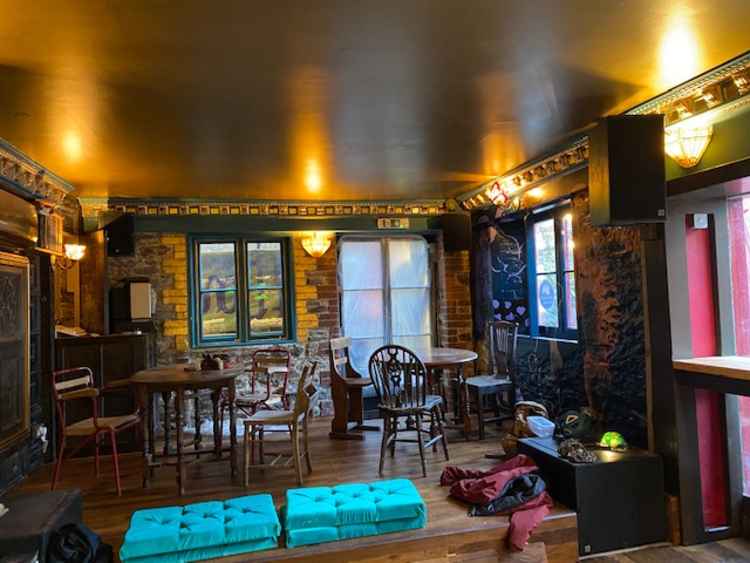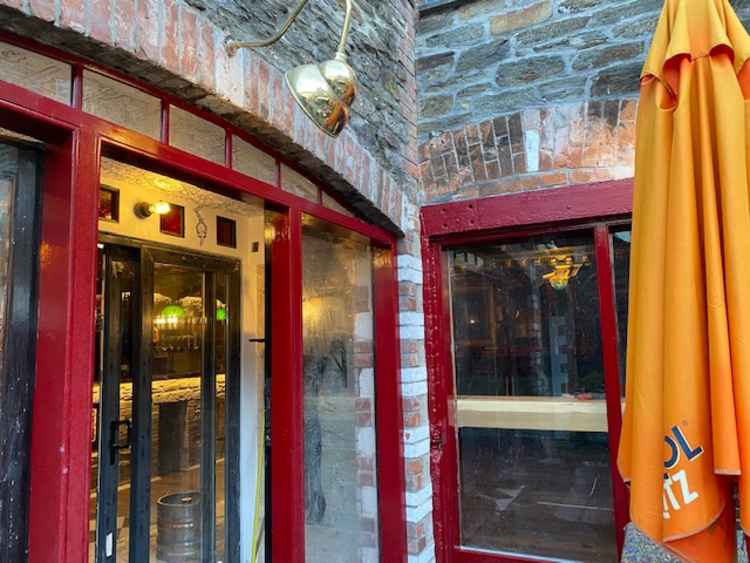 Looking at the front of The Underland.
Tomorrow will signal the opening of a new area of The Chintz Symposium in Falmouth's Old Brewery Yard, a project that has been 6 months in the making.
The Underland, a new live music area will be open from 5pm tomorrow evening.
Taking up the project over 6 months ago, the team from The Chintz have transformed the premises which used to be occupied by HAND Bar.
Nub News went to have a look around the place this evening as the team was working hard to get everything ready, owner Franciska said:
"We are apprehensive because there is a lot to do but we are ready to open now because we have been working on it since March.
"It is supposed to be our live music, it was all getting a bit hectic with bands in the middle of the room and you couldn't get to the bar.
"We have got a stage in and then we have a built-in PA system. Tomorrow we have a normal opening, we have got someone coming to do live music but we can't do a big launch."
The Underland will be open from around 5pm till 11pm.
Click here to see more from The Chintz.
[H3] Don't forget, you can keep up to date with all the latest news on our Twitter and Facebook pages. [.H2]