Learn a new skill and gain a qualification with Swamp Circus Trust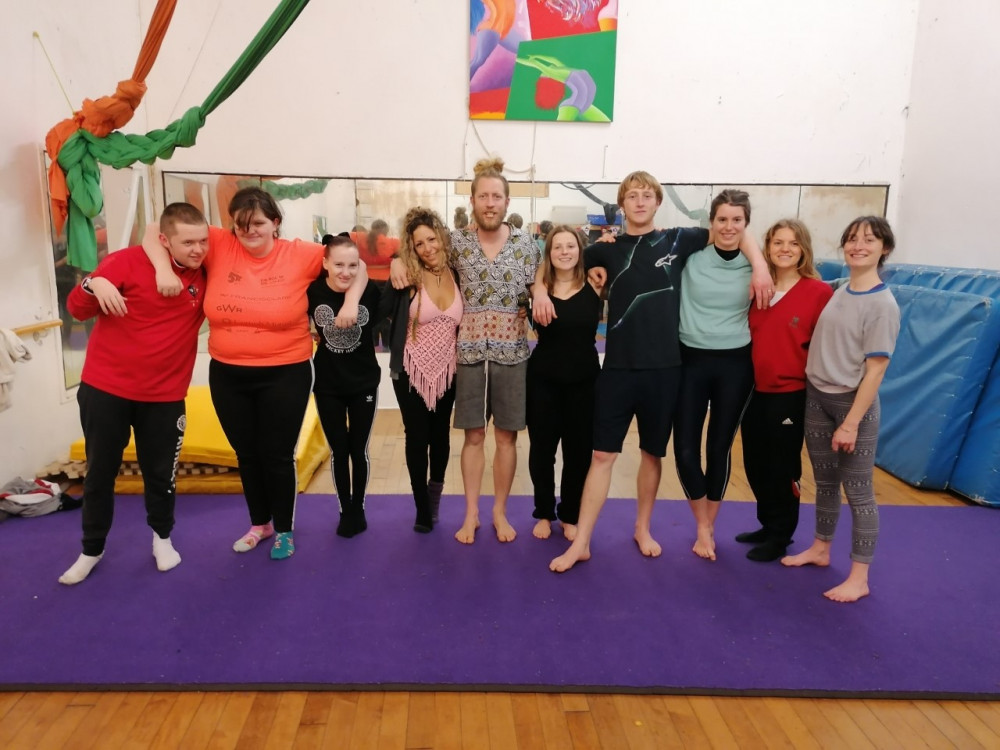 Former students on the BTEC course in Performative Arts
The Swamp Circus Trust is a charity that focuses on using circus skills to improve the health of young people, another part of the charity is Circo Kernow which allows them to offer accredited training courses in circus skills, performing Arts, organic vegan horticulture, as well as mindfulness and much more.
This February the trust will be running two BTEC courses in Performative Arts and Land Based studies. Both level 1 qualification are great for people to develop skills in an area that is underrepresented in schools and allow pupils to gain confidence in a friendly, learning environment.
BTEC in Performing Arts
A ten-week course to learn the basics of performance. Learning new skills in aerial, movement, juggling, and much more.
Thursdays 10-4 pm at Chyan Cultural Centre near Penryn.
Funding for those on benefits.
FREE taster session 21st February / Course starts 28th February 2023.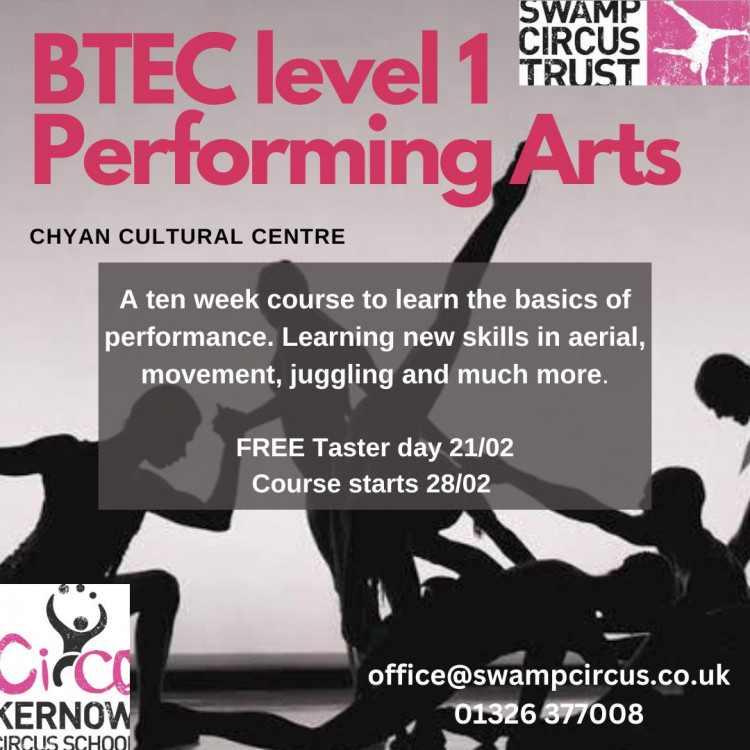 BTEC In Land-based Studies
A BTEC qualification in organic food production, fruit growing and compost making for all.
Wednesdays 10-4 pm at Chyan Cultural Centre near Penryn.
Funding for those on benefits.
Starts 1st February 2023.
Although this course has started you can join both courses for the first 5 weeks of the course or until they have 18 trainees
Ask about taster sessions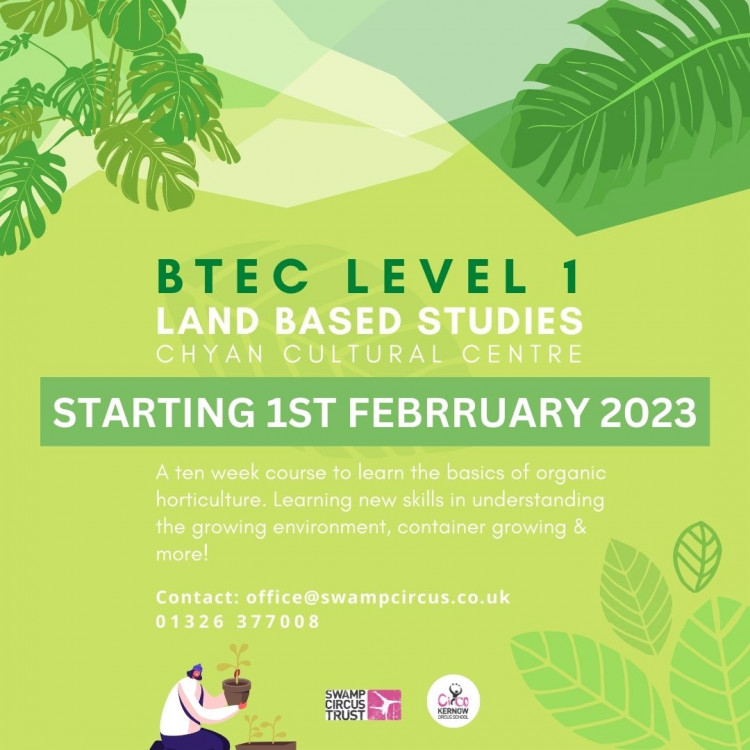 Professional tutors will be leading the courses which will be held at Chyan Cultural Centre (Halvasso, Longdowns, Penryn TR10 9BT) which was formed in 1998, a 30-acre environmental centre and organic fruit farm that allows the charity to offer weekly workshops.
As well as the BTEC course the charity also looks to provide a number of weekly classes, like the children's circus club that runs every Tuesday: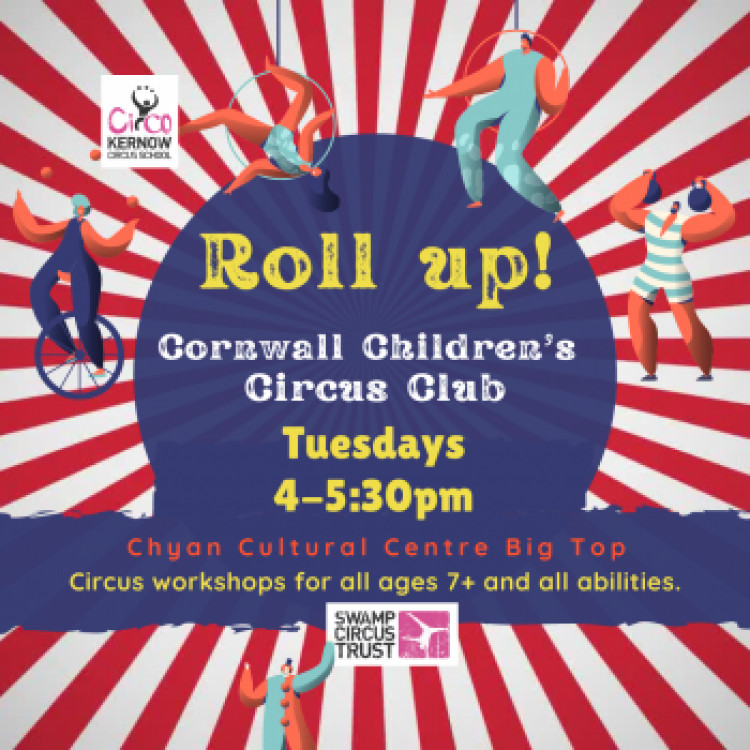 Or you could take part in the weekly adult aerial classes: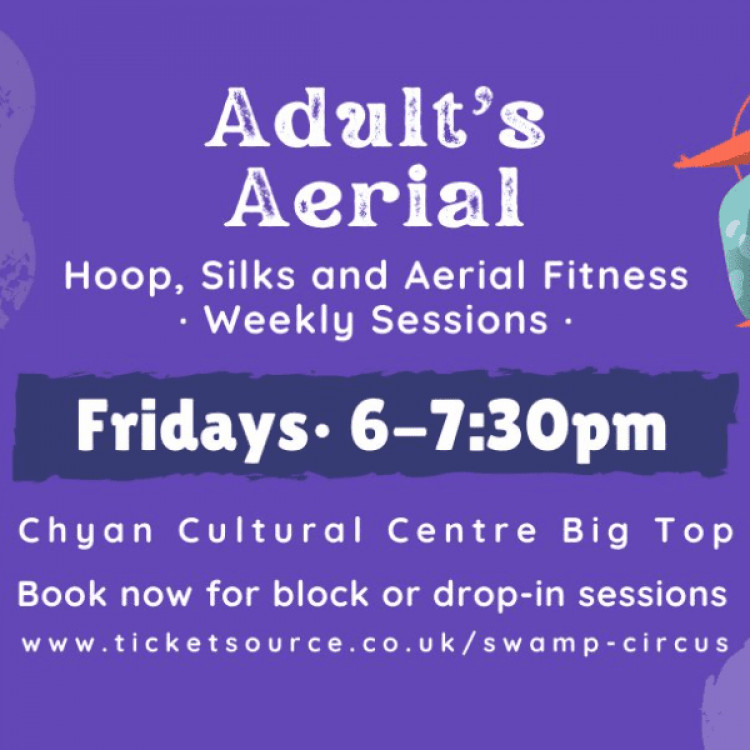 This month there will also be a CHYAN WELLBEING FAIR on Feb 19th, from 12 -6 pm with Food, bands, and a range of fun outdoor activities such as forest school, circus skills, and yoga.
You can find more about the Swamp Circus Trust, Circo Kernow, and the Chyan Community field here:
Website -Swamp Circus
Social media - Swamp Circus Facebook
Social media -Chyan Community Field
Website- Circo Kernow
Book tickets here: Swamp Circus event tickets from TicketSource.
You can also find a full schedule for the upcoming months below: