Imagine Falmouth Exhibition: four amazing prizes up for grabs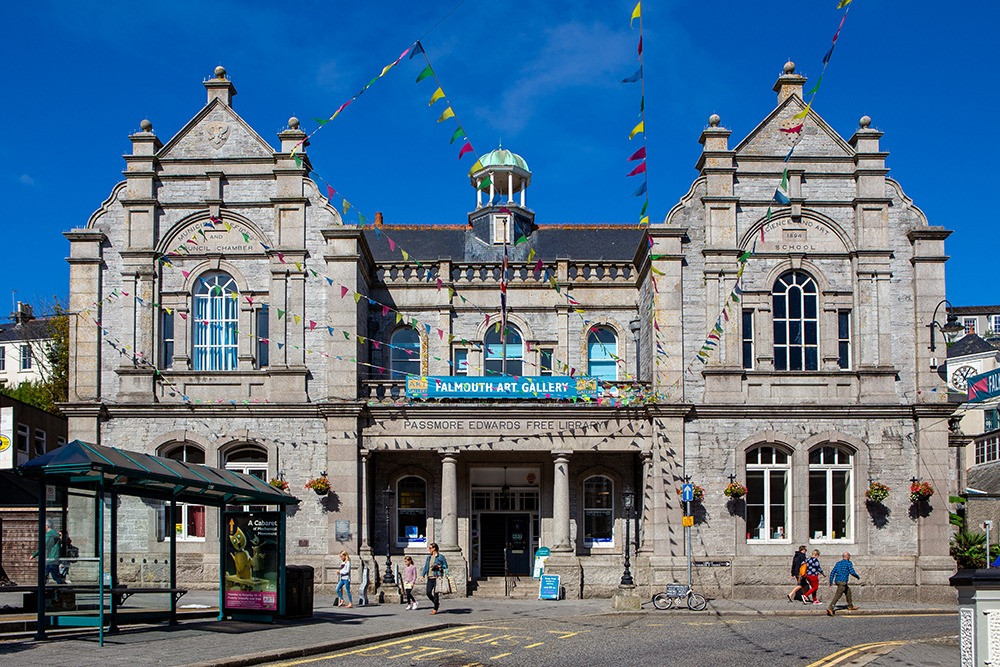 Municipal Buildings on The Moor (Image: Falmouth Town Council)
Imagine Falmouth is Falmouth Art Gallery's bi-annual exhibition open to hobbyists, groups, and established and emerging artists to submit their very best artwork made in the last 24 months. It's open to everyone living in Cornwall and is free to enter.
Over 160 works of art have been selected for the exhibition by a committee of arts-based professionals from the Falmouth community and entrants have been invited to list their artwork for sale.
The event will take place at the Municipal Buildings on the Moor across two days, 28th December 2022 – Wednesday, 28th January 2023.
Thanks to sponsorship from local accountancy firm Hodgsons, there are very generous prizes for the 4 competition categories:
Judges' Prize (18+ years): £400
Public Choice Prize: £400
Young Artist Prize (12 – 17 years): £150
Budding Artist Prizes (under 12 years): art materials
The Judges' Prize will be chosen by a small independent panel of established artists and curators from Cornwall. The selection committee reviews every submission anonymously, and entrants are welcome to list their artwork for sale.
Winners will be announced on the opening night, apart from the Public Choice Award, which will be announced on January 30th, after the show has finished.
You can find contact details for the organisers here: Imagine Falmouth – Falmouth's open exhibition and art prize (falculture.org)
New falmouth Jobs Section Launched!!
Vacancies updated hourly!!
Click here: falmouth jobs