How these Falmouth artists overcame isolation through creativity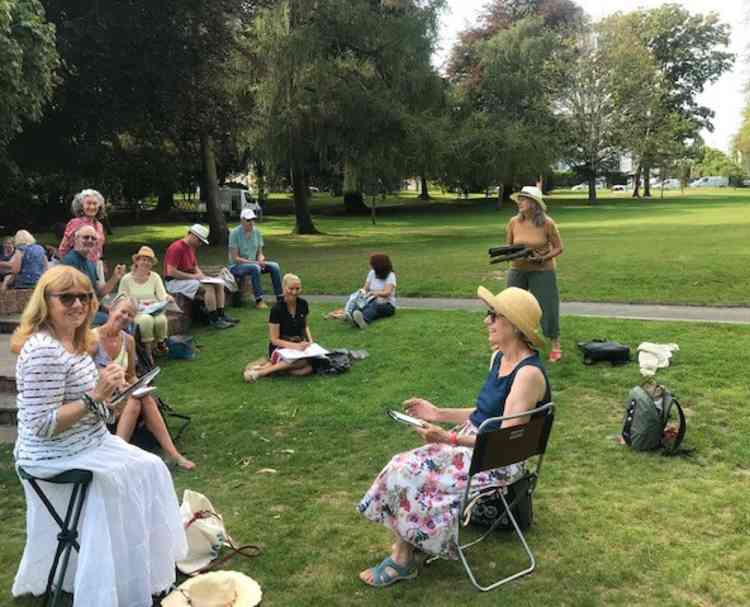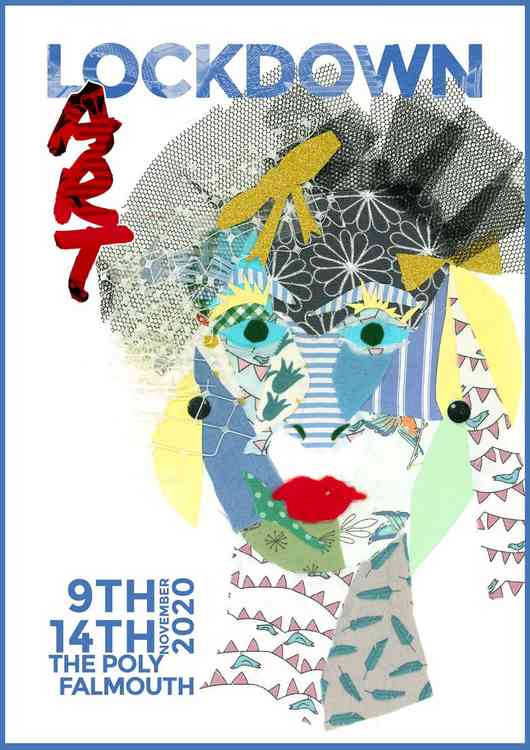 A group of local artists is celebrating the innovative way they got through lockdown, by holding an exhibition at the Falmouth Poly in November.
They all belong to Falmouth Sketch Club, a group of art-loving people who enjoy sketching, drawing, painting and socialising. Guided by local teacher Eve Bourrat, who is the Club's founder, they would – pre-pandemic - meet every week at local cafés.
Each session would focus on a brief given by Eve such as: "Draw opposites."
However, in mid-March 2020, crisis struck as it was apparent that the Covid-19 pandemic would change the artists lives dramatically.
Sculptor Rob Johnsey and artist Ros Gutteridge found a solution, he said: "We suggested we form a WhatsApp group to stay connected and combat those fears of isolation. We all swapped numbers that day and the 'Sketch Club Lockdown Art Group' was born."
Eve continued to send out her briefs each week via email and the artists would work on them from their homes, communicating their progress through the WhatsApp group.
Everyone supported each other, sharing worries and concerns through a love of art.
Whatever the time of day, the ping of a message or a new work became a constant and reliable comforting presence in all of their lives.
Everyone bloomed through the mutual artistic encouragement, friendships were deepened, techniques improved and the positive effects of creativity became a solace in difficult times.
Eve posted the results on Instagram and says: "They are such a talented group of people. It's beautiful to see the variety of styles and different approaches people take despite being given the same brief."
The group were so thrilled with the outcome that they wanted to share their story and their artwork in a celebratory exhibition.
Their show, 'Lockdown Art', will be on at The Poly, Falmouth from 9th – 14th November 2020.
Some of the proceeds of the exhibition will go to Sea Sanctuary, a unique charity specialising in 'blue health' - helping those with mental health issues through marine-based activities.
[H3] Don't forget, you can keep up to date with all the latest news on our Twitter and Facebook pages. [.H2]
New falmouth Jobs Section Launched!!
Vacancies updated hourly!!
Click here: falmouth jobs