Full details of new Cornwall Council parking charges
By Richard Whitehouse - Local Democracy Reporter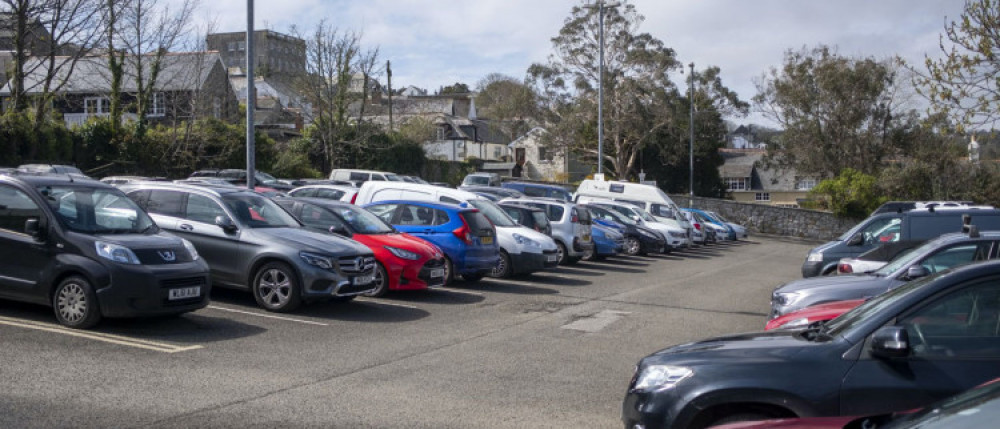 Commercial Road car park, Penryn.
Public consultation is set to take place on new parking charges being proposed for Cornwall Council owned car parks. The new charges are set to place all car parks run by the council into one of three new zones.
The zones are designed to reflect the different uses of the car parks and will determine the rates being charged for motorists to park there. Those in the busiest areas will be in Zone A, the next band are in Zone B and the lowest banding is Zone C.
New structures for parking charges are being introduced after the council revealed that there are almost 120 different tariffs across the 135 car parks that have charges. By simplifying the tariffs the council hopes it will make it easier for residents and visitors.
However, the proposed new charges have caused some concerns with proposals to start charging to park in the evening in Zone A car parks being one key factor. Critics say that this will not help towns which are trying to encourage more people to use businesses in the evenings.
And in some areas, the new charges will mean that parking rates increase by as much as 400 per cent. The council has said that people can further reduce charges by buying season tickets or rover passes.
The new charges break down as follows:
Zone A – 30mins (short stay only) £1.30; 1hour £2.20; 2hours £4.40; 3hours £5.50; 4hours £6.50; All day 9am to 6pm £10; Evening 6pm to midnight £2.50
Zone B – 30mins (short stay only) 60p; 1hour £1; 2hours £2.40; 3hours £3.60; 4hours £4.80; All day £6
Zone C – 30mins (short stay) 50p; 1hour 90p; 2hours £1.50; 3hours £2; 4hours £2.50; All day £5.50
Under the changes all car parks will charge for parking on Sundays as well – currently, 37 car parks owned by the council have free parking on Sundays. Some car parks will also have different charges in the summer and winter, for example being in Zone A for the summer and Zone B for the winter.
These are the zones each Cornwall Council operated car park will be in under the proposals:
Zone A (Year round) – Moresk, Truro; Caffa Mill Pill, Fowey; Clifden Road, St Austell; Edward Street, Truro; Garras Wharf, Truro; Moorfield, Truro; Main, Fowey; Marazion Station, Marazion; Polkyth, St Austell; Albert Quay, Fowey; Fore Street, Newquay; Culver Road, Saltash; Old Bridge St, Truro; Fairmantle Street Coach Park, Truro.
Zone A summer and Zone B winter – Harbour, Newquay; Penzance Maritime, Penzance; Smeatons Pier, St Ives; Well Lane, Falmouth; Church Street, Falmouth; Town Quarry, Falmouth; Readymoney, Fowey; Kilminorth Woods, Looe; Pentire Headland, Newquay; Porth Beach, Newquay; St Georges Road, Newquay; The Manor, Newquay; Watergate Bay, Newquay; Harbour, Penzance; St Erbyns, Penzance; Wheal Leisure, Penzance; New Polzeath; New Road, Port Isaac; Porthtowan Beach; The Beach, Seaton; The Bridge, Seaton; Barnoon, St Ives; Island, St Ives; Park Avenue, St Ives; Station, St Ives; Polzeath Beach; Trenwith, St Ives; Grove Place, Falmouth; The Moor, Falmouth; Riverbank, Looe; Causewayhead, Penzance; Clarence Street, Penzance; Greenmarket, Penzance; Penalverne, Penzance; Porthmeor, St Ives; The Sloop, St Ives; The Dell, Falmouth; Mount Wise, Newquay; Crescent, Bude; Crooklets Beach, Bude; Summerleaze Beach, Bude; Gyllyngvase, Falmouth; Millpool, Looe; Seaton Park, Seaton; Gwithian Towans.
Zone B (Year round) – Upper Sungirt, Liskeard; New Road South, Callington; Commercial Road, Hayle; Foundry Square, Hayle; Walk House, Launceston; Lower Sungirt, Liskeard; St Peters Hill, Newlyn; Commercial Road, Penryn; Flowerpot Chapel, Redruth; Belle Vue East, Saltash; Porthrepta, Carbis Bay; Westbourne, Liskeard; New Cut Extension, Redruth; Alexandra Square, Saltash; Post Office, Bude; New Road North, Callington; Rosewarne, Camborne; Trengrouse Way Extension, Helston; Trengrouse Way, Helston; Castle Street, Launceston; Church Street, Mevagissey; River Street, Mevagissey; Saracen, Penryn; New Cut, Redruth; Belle Vue West, Saltash; Antony Road, Torpoint; Tamar Street, Torpoint; Goldsworthy Way, Wadebridge; Duke Street, Newlyn; Tyacke Road, Helston; Cattle Market, Liskeard; Wharf, Bude; Berrycombe Road, Bodmin; Dennison Road, Bodmin; Fore Street, Bodmin; Victoria Square, Bodmin; Cobweb, Boscastle; Exchequer Quay, Penryn; Trenance, Newquay
Zone A summer and Zone C winter – Link Road, Padstow; Widemouth Bay; Wherrytown, Penzance
Zone B summer and Zone C winter – Tolcarne Road, Newquay; Tregunnel, Newquay; Long Rock; West End, Redruth; Piggy Lane, Wadebridge; Rosewarne Extension, Camborne; Albany Road, Newquay; Belmont, Newquay; Dane Road, Newquay; Kittos Field, Porthleven
Zone C (Year round) – Rapsons, Liskeard; Tregantle; Pannier Market, Launceston; Cattle Market, Launceston; Castle Green, Helston; Lelant Saltings Park & Ride; Cawsand; Downderry Broadsyard; Helford Village; Par Beach; Porthcothan; Reppers Coombe, St Agnes; Tintagel Visitors Centre; Trebarwith Strand
The proposed parking tariffs are set to be discussed by Cornwall Council's Cabinet when it meets next week and will be asked to support them ahead of public consultation which will start on March 2 and finish on March 23. If the new charges are approved they would be implemented in May 2023.