Falmouth student veterinary nurse helps mouse found on the road in the cold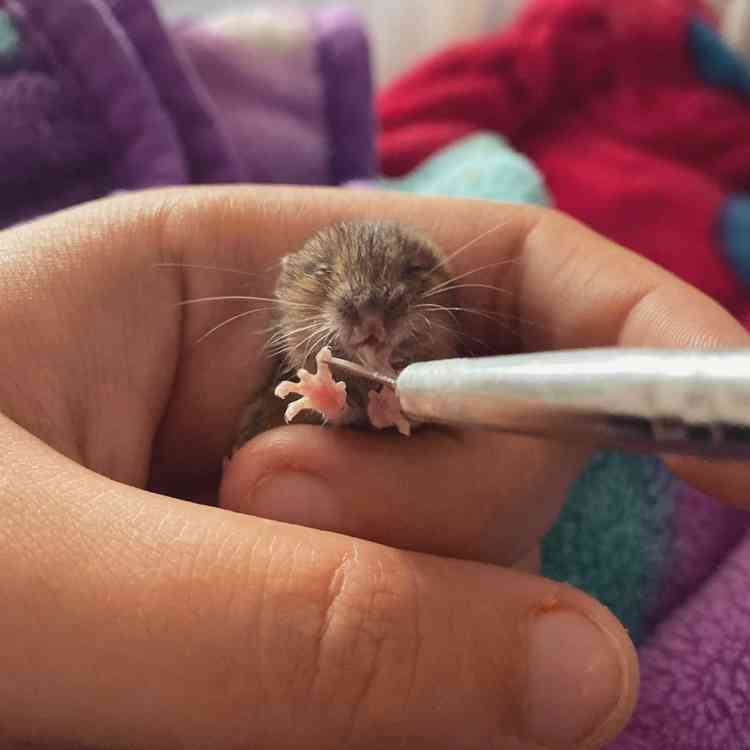 Image: Chloe-Mai's Wildlife Diaries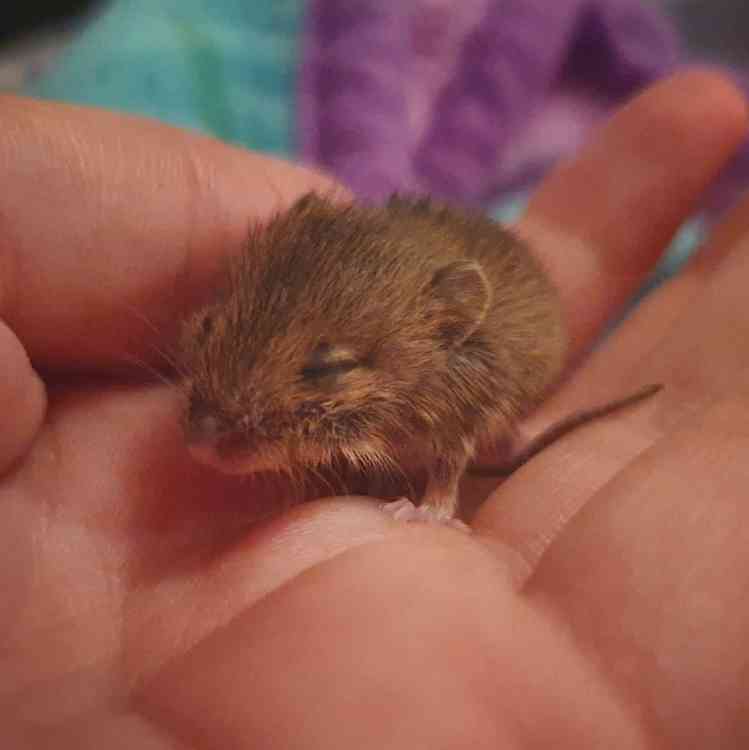 Image: Chloe-Mai's Wildlife Diaries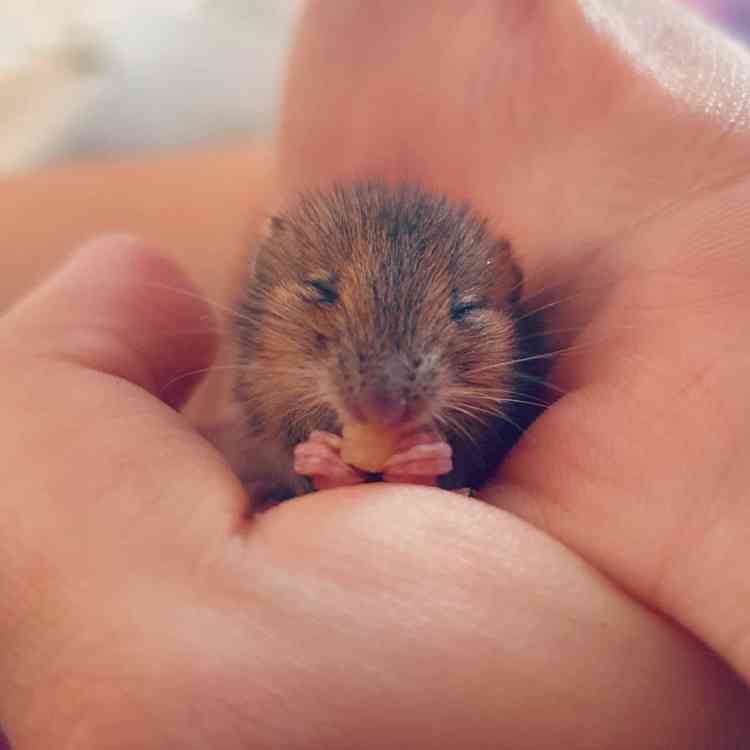 Image: Chloe-Mai's Wildlife Diaries
A student veterinary nurse based in Falmouth has been looking after a mouse that was found in the middle of the road by a worried resident.
Now named 'Little Patti', the young mouse was given to Chloe Mai Burrows after she reached out to the resident who was appealing for help on social media.
The mouse was found with its eyes closed and in the cold. Chloe provided it with rehydration fluids and a heating pad to ensure its survival.
"It would get up and move around to get comfy but not very active," Chloe said.
"It had three hourly feeds overnight whilst it adjusted to the milk replacer and soon got the hang of suckling on the paint brush and has been feeding well since."
This morning, Chloe provided an update on Patti and things are seemingly looking positive.
Chloe said: "I had a few glimpses of its eyes opening this morning and now one of them has opened completely an hour ago so there's no stopping them now.
"It's still early days whilst they adjust to being away from mum and the new routine but so far they're doing well so got my fingers crossed."
Chloe Mai has rescued and rehabilitated countless animals during the lockdown, even alongside her full-time job.
"After the local rescue centres closed during lockdown, there were a lot more animals needing help and since I was furloughed, I had plenty of time to spare," Chloe said.
"I work with a couple of local wildlife rescues and veterinary practices to get the animals the treatment and care they need."
Chloe continues to stay on the lookout for animals in need of help.
[H3] Don't forget, you can keep up to date with all the latest news on our Twitter and Facebook pages. [.H2]
New falmouth Jobs Section Launched!!
Vacancies updated hourly!!
Click here: falmouth jobs