Falmouth Sea Shanty Festival cancelled following Coronavirus outbreak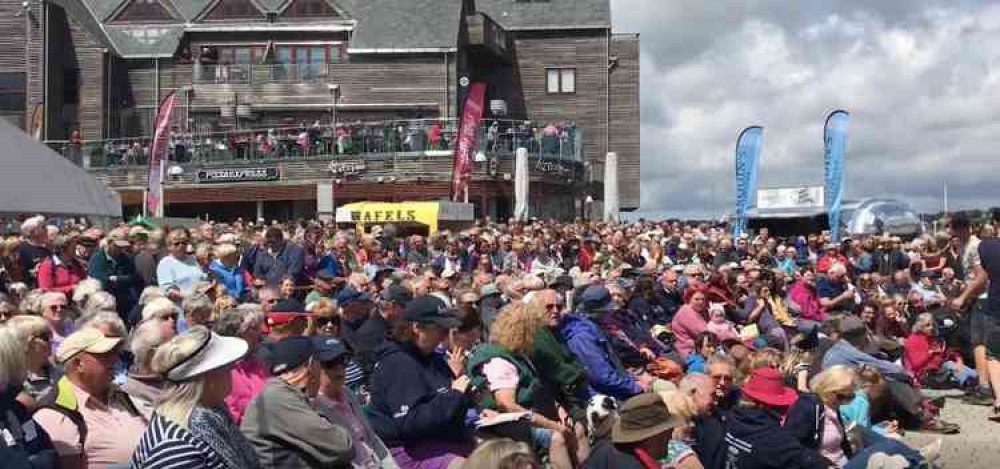 Falmouth Sea Shanty Festival 2019
This morning the organisers of the Falmouth Sea Shanty Festival announced their decision to cancel the festival for 2020.
However, the festival has been "pencilled" in for next year on 11th - 13th June 2021.
The festival attracts groups from all over the UK as well as from Brittany, Holland, Spain, Canada and Ireland who perform their unique take on sea songs and shanties in various venues across the town.
The announcement made on the festival website reads:
"A unanimous decision has been made by the organisers of Falmouth's International Sea Shanty Festival to announce that this year's event, due to take place from the 12th – 14th June has been cancelled due to the coronavirus outbreak.
"A good deal of time, energy and planning has gone into this years' event and the shanty committee cannot give enough thanks to the venues, groups, sponsors, suppliers and shanty fans for their participation in the organising up to this point.
"Performances were planned for over 70 groups across 25 venues. All groups and venues will be pencilled in for next year's festival as plans for 2021 get underway for the 11th – 13th June."
Read the latest guidelines on Coronavirus here.