Falmouth Sea Shanty Festival 2020: Everything We Know So Far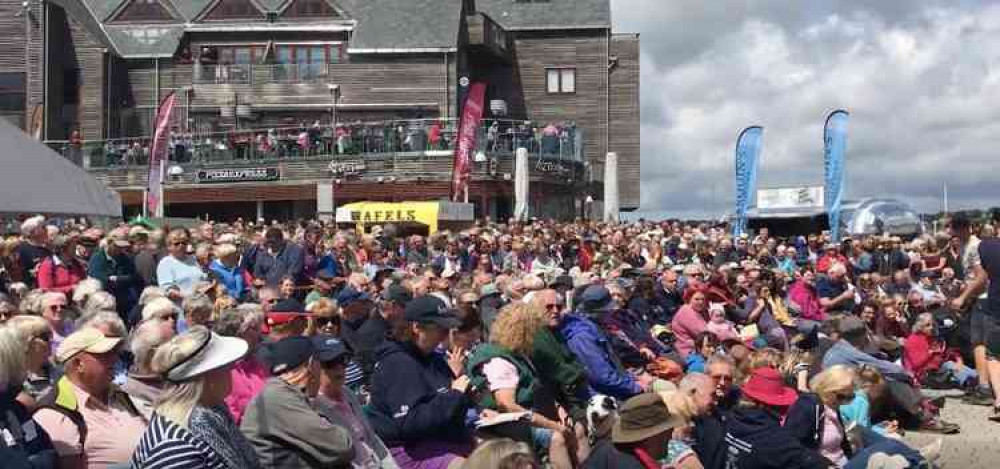 Photo: Falmouth Sea Shanty Festival 2019
The Falmouth Sea Shanty Festival, due to take place 12th - 14th June, was unfortunately cancelled back in March due to the coronavirus pandemic.
Over 70 groups across 25 venues were planned in the town. All scheduled performances have been rebooked for next year's 2021 festival.
"A good deal of time, energy and planning has gone into this years' event and the shanty committee cannot give enough thanks to the venues, groups, sponsors, suppliers and all our shanty fans for their participation in the organising up to this point," the organisers wrote on social media.
The organisers want to now focus their energy into the future.
They wrote: "A strong focus is in place to go bigger and better for Falmouth's International Sea Shanty Festival 2021, which will take place from the 11th – 13th June."
Is anything being held this year?
It has recently been announced that a VIRTUAL Falmouth Sea Shanty Event will be hosted on the 12th June, 6pm - 9pm.
Details on what this will entail have not yet been announced, but the organisers have said that exciting updates are due to come soon.
How is the Festival doing their bit to help fight coronavirus?
Organisers have released a 'Through The Years' CD, which holds 48 tracks from past groups and singers of the Festival.
All proceeds go straight to the ROYAL CORNWALL HOSPITAL COVID -19 FUND.
You can find out more on the Cornish Store Website.
When is next year's festival?
Falmouth Sea Shanty 2021 is being held June 11th - June 13th.
Stay with Nub News for the latest.