Falmouth included as one of three hosts for major exhibition: The Legend of King Arthur: A Pre-Raphaelite Love Story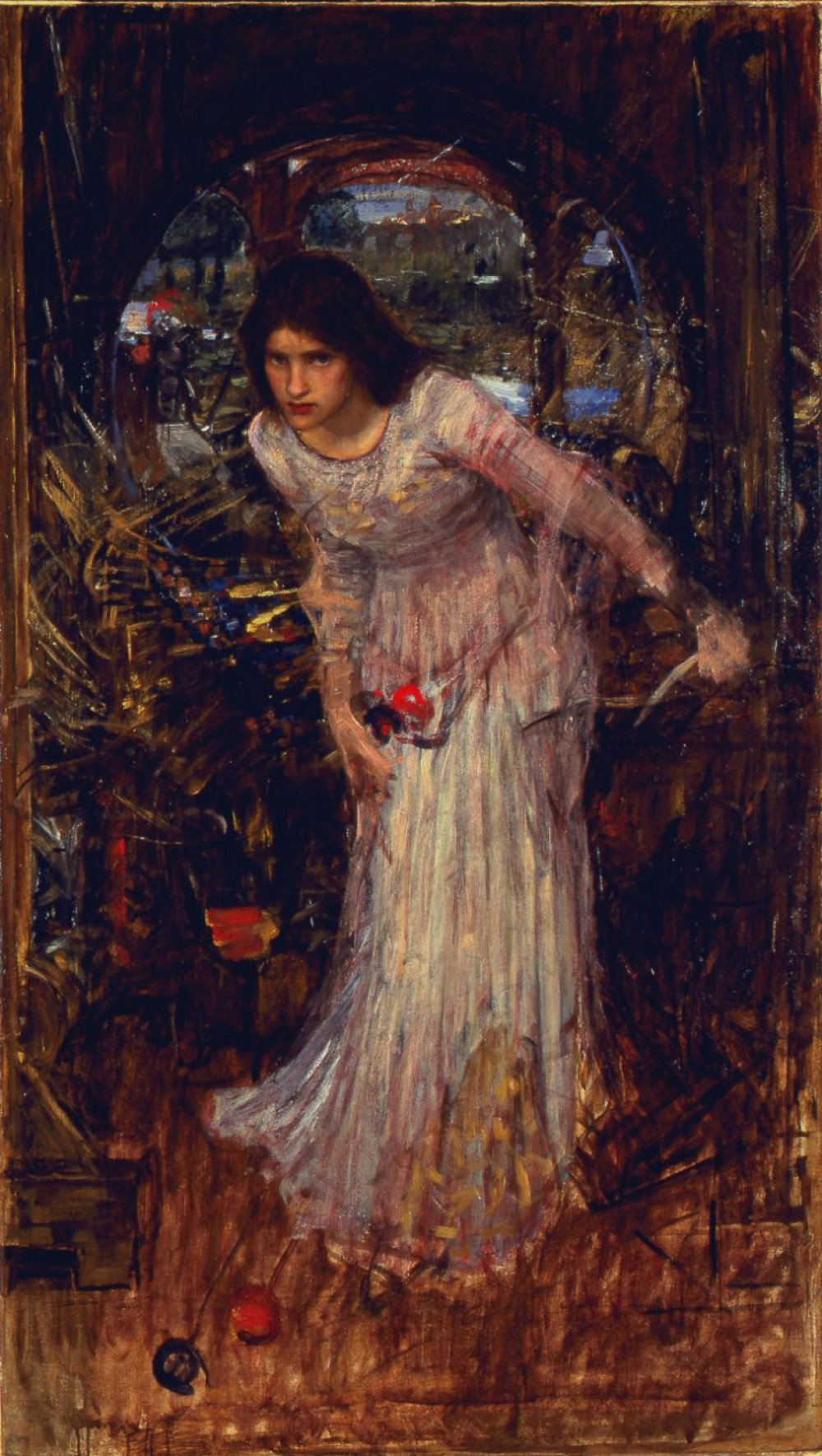 Waterhouse, John William RA (1849-1917): The Lady of Shalott – from the poem by Tennyson, oil on canvas, 121 x 69 cms. Presented to the Corporation of Falmouth in 1923 by Alfred A. de Pass, in memory of his sons. Picture adopted by Lynne and Louisa Brunton.
Falmouth Art Gallery will be one of three hosts for a major exhibition taking place this summer.
The Legend of King Arthur: A Pre-Raphaelite Love Story is a touring exhibition that brings together the Arthurian legend, Pre-Raphaelite artists, and locations linked to the Arthurian legend, like Cornwall.
Falmouth Art Gallery will represent the Cornish significance of the legend and will hold the exhibition between the 17th of June and the 30th of September.
The gallery will be the third and final part of the tour having already been on display at the William Morris Gallery, Walthamstow, London. It is now currently on display at the Tullie House Museum & Art Gallery, Carlisle, Cumbria, before making its way to Falmouth.
Cornwall holds a large number of key sites with connections to the legend, such as King Arthur's birthplace and castle, Merlin's cave at Tintagel, the battle site between King Arthur and Mordred, the site of the Lady of the Lake, the location of Excalibur at Camelford and the Tristan stone in Fowey.
The exhibition will introduce new audiences to the story of King Arthur, combine arts and heritage, and increase awareness of the rich cultural heritage of Cornwall locally, nationally, and internationally.
Organisers say a fully illustrated book of essays by internationally recognised Arthurian specialists exploring the legend and its influence on the Victorian period accompanies the exhibition.
The curator has also managed to secure the entire 'Lady of Shalott' series of paintings by John William Waterhouse painted over a twenty-year period. These have never been exhibited together in the UK and provides a unique opportunity to see a great artist re-interpreting a popular theme.
This exhibition has purposely been curated as a 'non-national' museum tour which means that important better-known works by the Pre-Raphaelites are able to be exhibited in selected smaller rural galleries in the UK and these locations also trace the legend of King Arthur and signpost the various relics and landmarks across the country.
You can find more information here: The Legend of King Arthur: A Pre-Raphaelite Love Story
New falmouth Jobs Section Launched!!
Vacancies updated hourly!!
Click here: falmouth jobs