Falmouth bus driver comes to aid of injured passenger after fall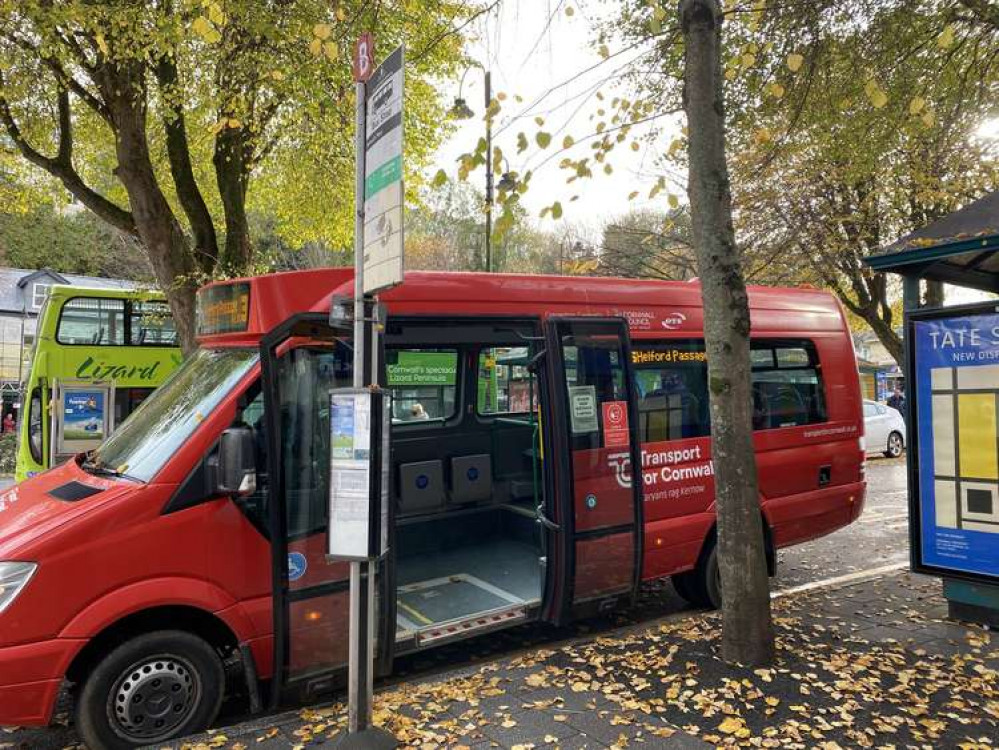 Picture of one of the OTS/Transport for Cornwall buses.
An act of community kindness was demonstrated in Falmouth yesterday after a passenger took a fall on a bus.
The incident occurred yesterday morning (15th) on the 11:20 Transport for Cornwall Town Loop Service 60 from The Moor.
The passenger fell boarding the bus and the ambulance was called saying it would take up to 4 hours to arrive.
Thanks to the actions of driver Tamsin the passenger was provided with the "utmost care" while they waited. A replacement bus was mobilised to take on the route.
However, the wait was simply going to be too long and permission was asked to transport the passenger in the bus to Falmouth Hospital.
Craig George, Bus Services Manager at OTS Falmouth told Nub News:
"I am remarkably grateful for the actions of our driver, Tamsin, who has demonstrated the utmost care for her passengers. Our whole OTS driving team works very hard to deliver friendly and reliable bus services for Falmouth and it is in these challenging moments that we are reminded how lucky we are to have them.
"We wish our passenger a speedy recovery and look forward to welcoming her aboard again soon."
Click here to see more from OTS Falmouth.
[H3] See the latest news on our Twitter and Facebook pages. [.H2]