New Falmouth wine bar will be proper local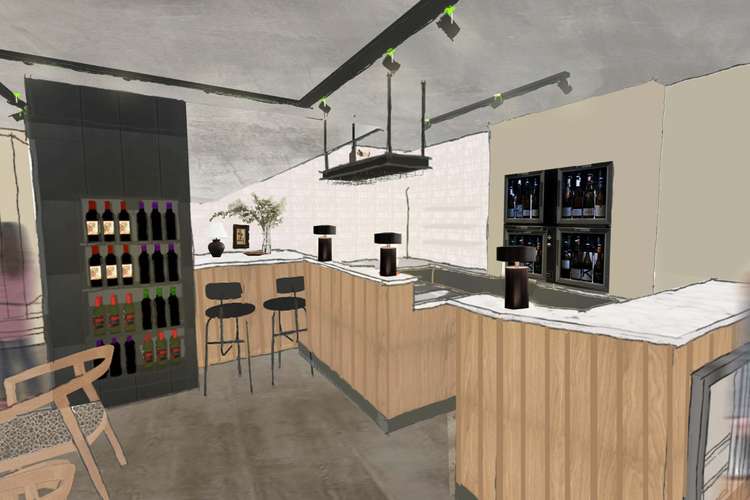 Illustration of what the bar will look like.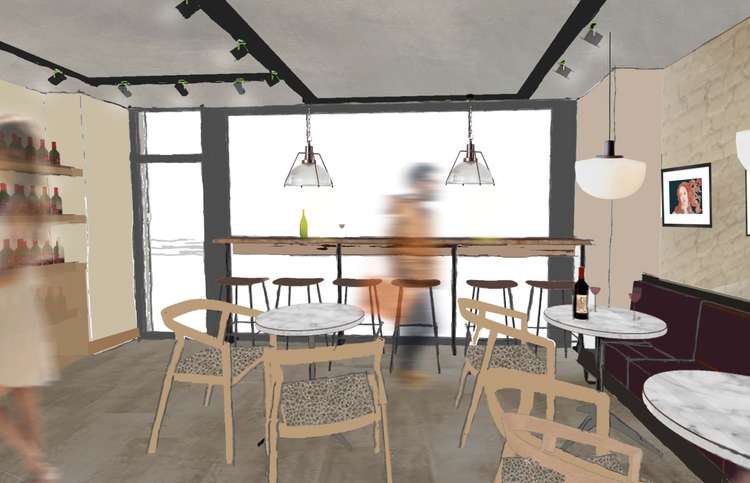 Illustration of what the bar will look like.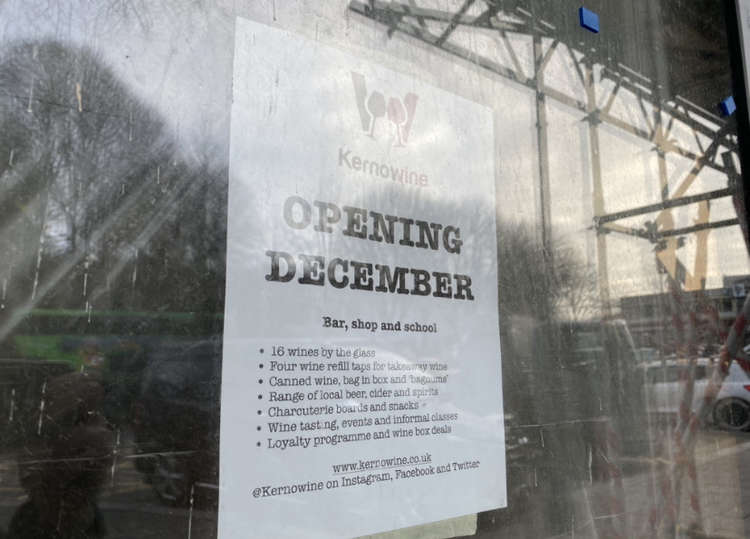 The sign outside the new bar.
Falmouth's new Kernowine bar opens its doors next week - with up to 30 Cornish wines on the menu.
The bar and shop based on Killigrew Street - will also be serving dozens of Cornish beers, ciders and spirits.
Owner former journalist turned wine specialist Derek Crookes, says his aim is to stock as much Cornish produce as he can find.
Derek worked in London for a long time before becoming obsessed with wine and taking it further to gain qualifications.
He passed his post-grad wine qualification last year, winning a world prize for top marks in sparkling wine tasting and theory.
He began to have an idea about opening his shop after working in Padstow's wine shop and bar BinTwo. When the unit became available in Falmouth he decided to grab the opportunity.
Derek told Nub News:
"There will be about 350 bottles of wine, spirits, beer, and cider focusing heavily on Cornish produce.
"My ethos is sustainable, ethical, local, to try and have as many things as I can that fit into those categories. The business will be environmentally friendly. Ethical, treating staff well and giving them the living wage, supporting people who work for the wine producers.
"The local part of the business is the Kernowine bit, to try and stock as many Cornish wines as there are out there, local spirits, and local beers. If I can't then I'll try and get as close as I can."
There will be a range of different Cornish wines, beers, and spirits. Stocking produce from Polgoon Vineyard, Knightor, and Camel Valley, with gin from The Falmouth Distillery.
The main feature of the bar will be 16 seasonal wines by the glass. There will be wine taps that will be for refillable bottles, so customers can either bring in their own bottle to fill up and take away or rent one.
The bar will also have a coffee machine, still and sparkling water, and a tonic fountain.
There will be space for 20 people to sit in the bar, and tables for people to sit outside when the weather is warmer.
Next year Derek will move into the next stage of the business which will be a school to teach people about wine. A chance to clear up some myths about wine, and offer people different wines they might not have tasted before.
Derek is aiming for opening night on December 11th. The bar will then be open daily from 11am-9:30pm.
Click here to see more from Kernowine.
[H3] See the latest news on our Twitter and Facebook pages. [.H2]