Applicant wants to build eco homes on vacant land in Falmouth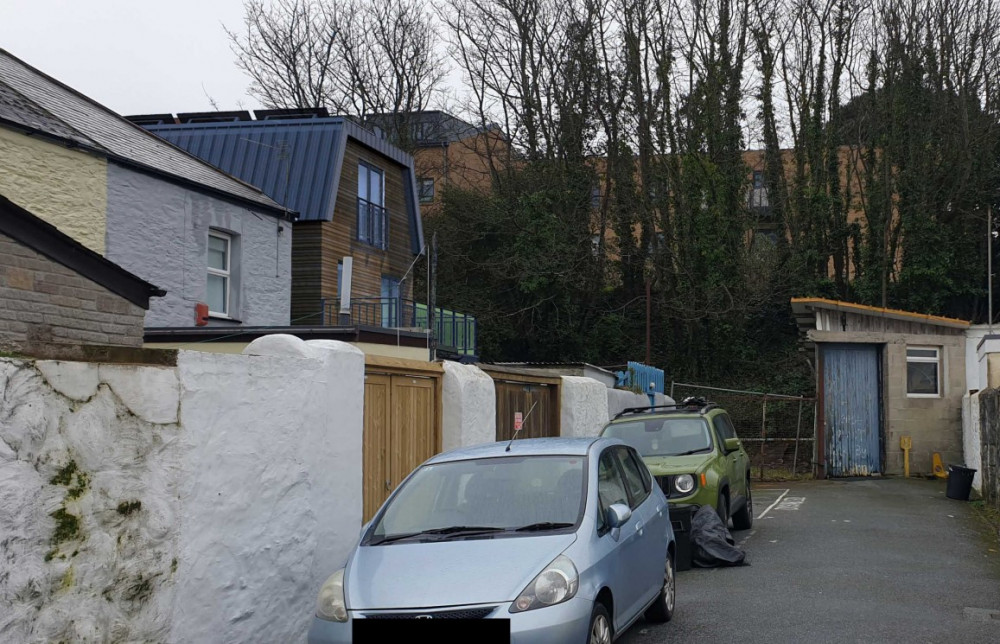 Proposed visual of the development off Bar Road, Falmouth. Rud Sawers Architects.
An application has been lodged for an eco scheme in Falmouth - with the aim to provide much-needed new housing in the area.
Submitted by Rud Sawers Architects on behalf of Mrs Hunt, the plans are for two three-bedroom eco homes on land off Bar Road, behind the Ocean View student development. The site runs along at the base of the railway embankment, adjacent to Railway Cottages.
The applicant hopes to clear up the site which has become a fly-tipping site in recent years, it will be a low carbon scheme whilst promoting and increasing biodiversity.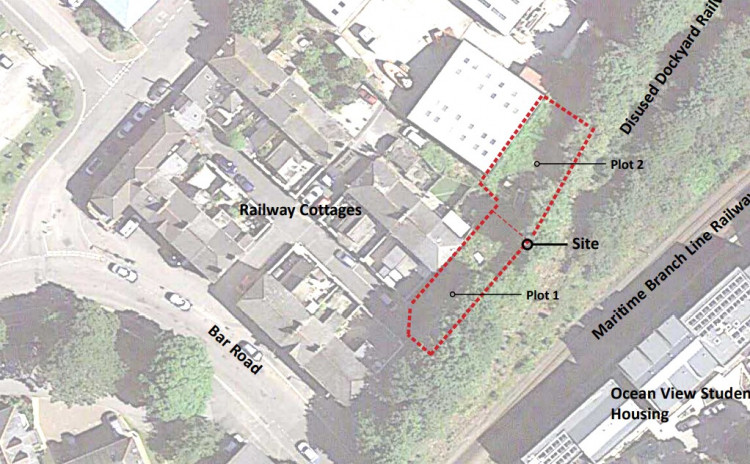 The location of the development off Bar Road Falmouth. Rud Sawers Architects.
The application reads: "Appropriate scale, massing, design and material pallet will be developed to allow the proposed building to sit harmoniously in the existing context of Falmouth."
Benefits of the development include high levels of natural light and insulation, adequate space for turning and access, timber low-energy construction, and consideration for trees along the railway line, among others.
It continues: "Falmouth and neighbouring Penryn have a long history of contemporary design, sensitively incorporated into historic contexts. A recent and notable example of this is the Jubilee Wharf Development in Penryn. This development exhibits an industrial and sustainable material palette with its use of metal, timber and selected areas of render. Our proposals seek to build on this ambition, by providing much-needed new housing in the area."
The status of the application is "awaiting decision".