UNTIL Friday 14th January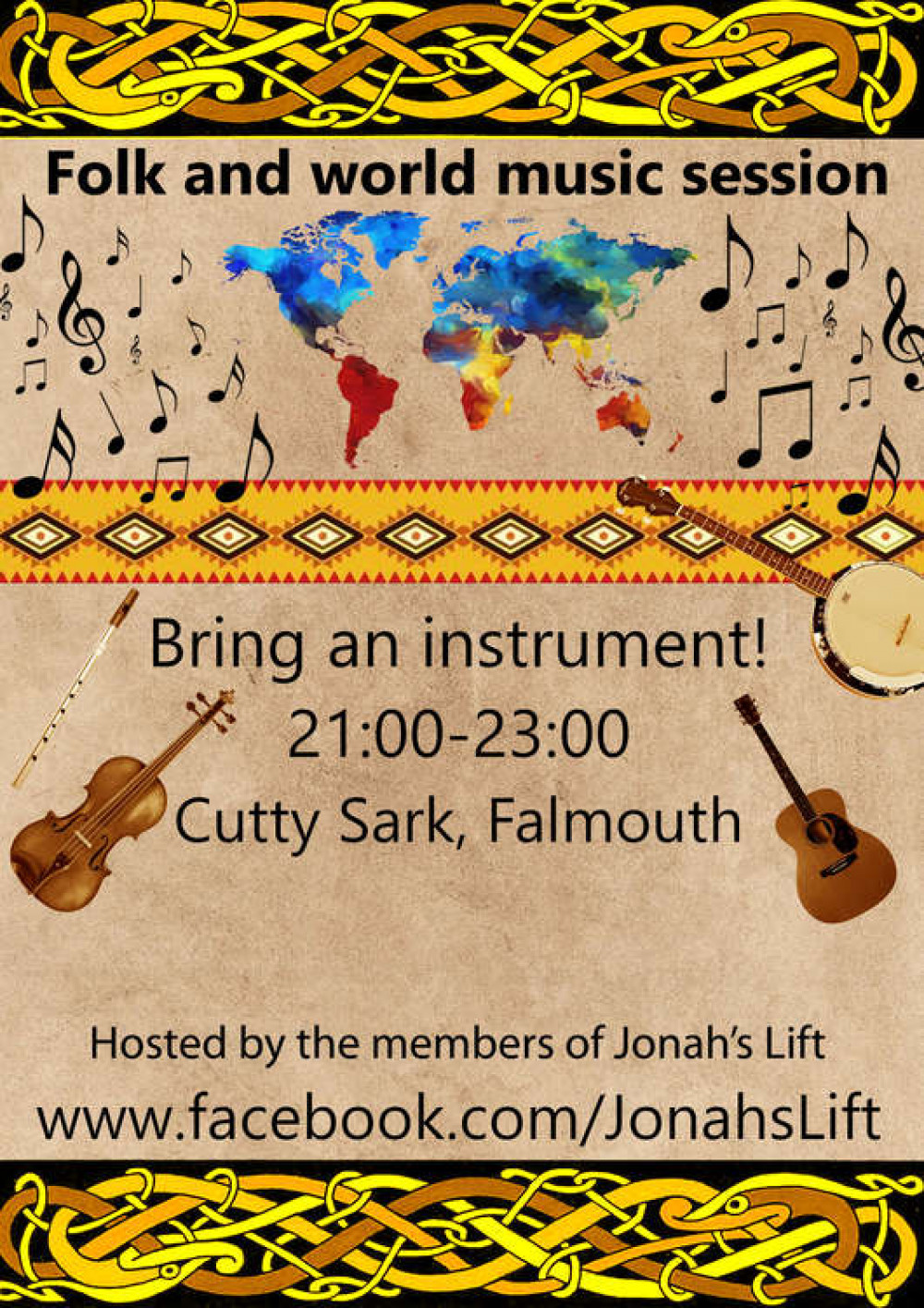 After a great session in December, Jonah's Lift are back at the Cutty Sark on Friday 14th January hosting another World/Folk music session.
It starts at 9pm so come along with your instrument or just come and listen and enjoy the music.
This will be a regular event for this year and we plan to hold these on the second Friday of each month. See you on the 14th.
Jonah's Lift.
Add your Falmouth event for FREE here!
Nub It