Georgia' Voice Penryn Group
---
Penryn Campus Multi Faith Chaplaincy
9th Nov 2021 - 13th Dec 2022
UNTIL Tuesday 13th December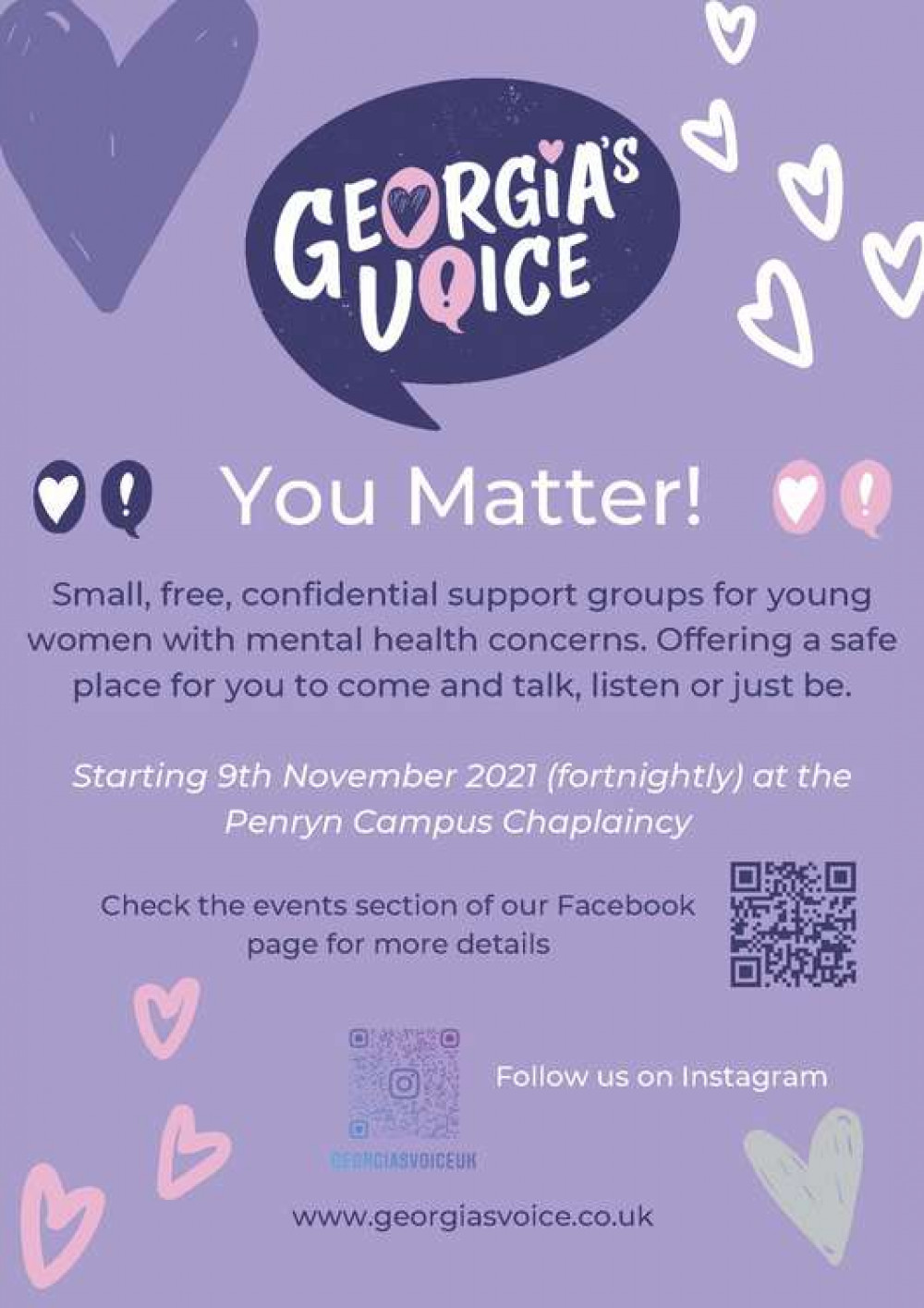 Small, free, confidential support groups for young women with mental health concerns. Offering a safe place for you to come and talk, listen or just be.
Suicide is the leading cause of death in 18-29-year-olds, we aim to reduce this number by highlighting the warning signs, and with early intervention including, building a support network, promoting wellness, and referrals to appropriate therapies. Please remember that often the first step in recovery is talking/reaching out!! So come to a group, send us a message, just take that first step.
Add your Falmouth event for FREE here!
Nub It