Knights' Tournament
---
30th May 2023 - 1st Jun 2023
UNTIL Thursday 1st June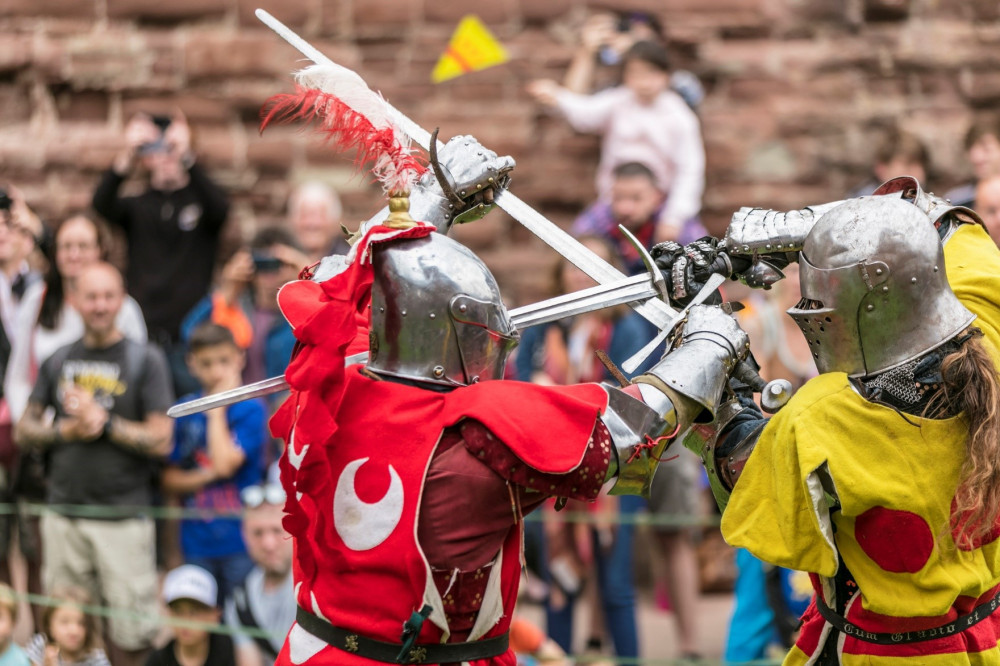 Pendennis Castle in Falmouth is once again hosting the legendary Knights' Tournament for the upcoming May half-term. The ever-popular event will offer a thrilling family day out for all the family.
The Tournament will take over Pendennis Castle for three days between 30 May to 1 June. Four medieval knights will don their armour and battle it out to compete for the ultimate victory against the magnificent setting of the castle.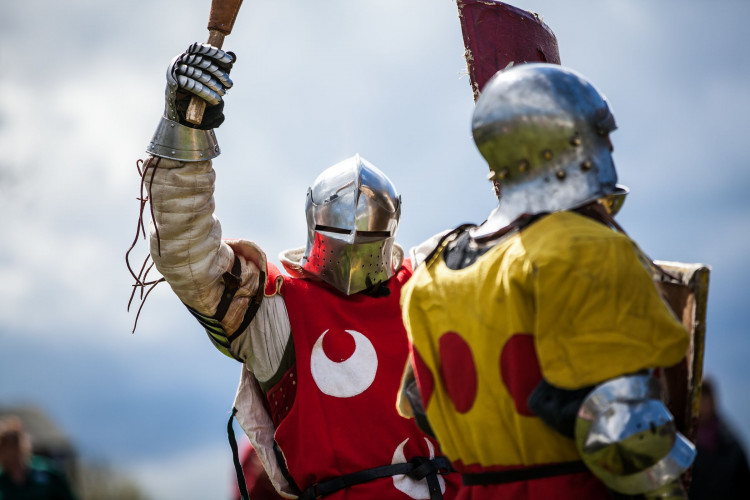 Let battle commence
Cheered on by the crowd, their skill with swords and arrows will determine which knight will be crowned the winner in the Grand Melee finale.
Visitors will be transported back in time with a living history encampment within the castle grounds, offering a mix of pageantry, excitement, and action for children and adults alike. Young adventurers can even test their aim with 'have-a-go' archery.
Kirsty Hedderly, Manager of Pendennis Castle, said: "We are excited kick off another year of spectacular events at Pendennis with our Knights' Tournament – just in time for the half-term holiday. The tournament enables us to truly bring history to life. They'll be plenty for visitors to get involved in and we can't wait to welcome them to Pendennis soon."
There is lots to see and do at Pendennis Castle for a family day out. History hunters can conquer Henry VIII's Tudor keep, discover the secrets of a castle defending the coast right up to the Second World War, and marvel at the impressive collection of big guns. There is also a castle-themed soft play for the youngest visitors, and a restaurant serving up local Cornish fare.
Event Details:
KNIGHTS' TOURNAMENT
When: 10 am – 5 pm, Tuesday 30 May – Thursday 1 June 2023
Where: Pendennis Castle, Falmouth, TR11 4LP
Price: Admission to this event is in addition to the standard admission ticket price. You don't need to book your visit in advance, but you will always get the best price and guaranteed entry by booking online ahead of your visit. If you purchase a walk-up ticket on the day of the event, the ticket price will be higher than those listed below.
Member admission: Adult £2.50, Child £1.50, Concession £2.30. Family (1 / 2) adults £4.00 / £6.50
Standard admission: Adult £18.50, Child £11.00, Concession £16.30, Family (1 / 2 adults) £29.50 / £48.00
Tickets can be booked in advance at english-heritage.org.uk.
Add your Falmouth event for FREE here!
Nub It