Cornwall Youth Noise Orchestra - free weekly sessions
---
AMATA, Falmouth University, Penryn
19th Apr 2023 - 22nd Jul 2023
UNTIL Saturday 22nd July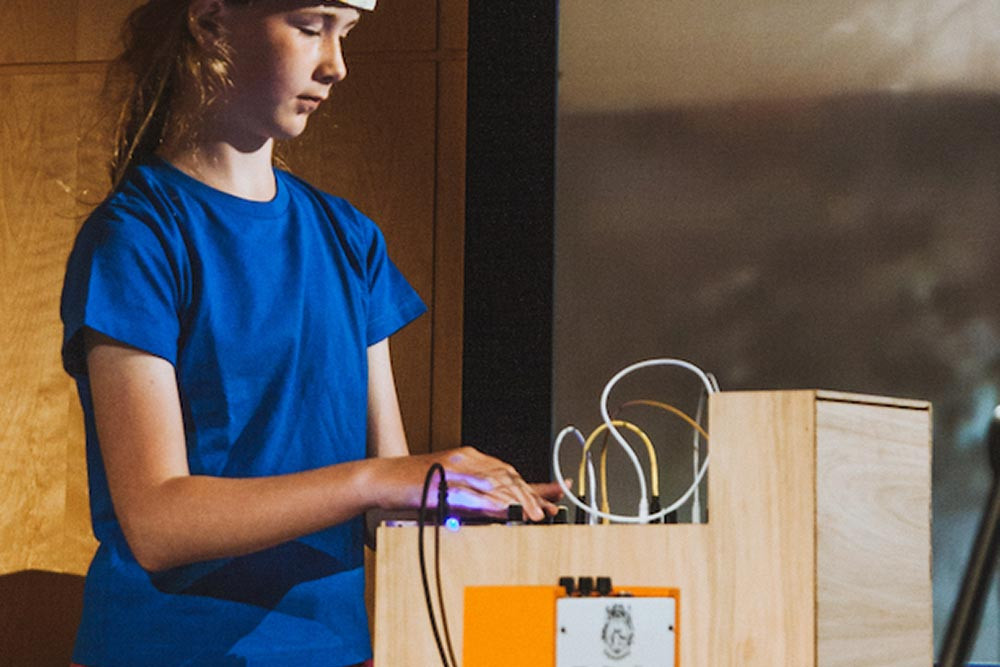 Free experimental music and performance sessions for 12-16 year olds (instruments provided; no experience needed). Sessions are be held at AMATA, Tremough Campus, Falmouth University, Wednesdays 4:30-5:45pm (please aim to arrive at 4:15pm). Term-time only.
Through our Cornwall Youth Noise Orchestra, young people can take part in making music in a different way to traditional music lessons – using our fun 'noise stations' and alternatives to regular notation. Your child will perform music, compose and conduct music, record and release a vinyl, plan a professional concert, and because we are a recognised Arts Award centre your child can also work towards an industry recognised Arts Award at Explore level.
Sessions are led by experienced musicians and artists who have created work with Tate, BBC Radiophonic Workshop, Hockeysmith, Mildred Maude, Damo Suzuki (Can) and more, and with lots of experience of running activities for young people. As an Arts Award Centre, we also offer the option of working towards an Arts Award (Explore level), for young people who come along regularly.
We love seeing young people enjoy themselves while making music together – it's an excellent social activity and a chance to make friends, but it's also suitable for people who don't feel as confident as others.
Your child does not need to have played music before to join, and does not need to be able to read music at all – we will not be using traditional notation.
Booking is now open and places are limited. To join, your child will simply need to be available for the sessions during term-time until July. They will be working towards two performances and should be available on Sat 22 July 2023 for a concert.
If your child is interested in joining, please email [email protected] and please let us know any access requirements so that we can discuss this with you. A small amount of money towards travel support is available on request – please enquire for details.
Further information is here: https://www.moogiewonderland.co.uk/project/cornwall-youth-noise-orchestra
Add your Falmouth event for FREE here!
Nub It