CAP Money Course
---
Emmanuel Baptist Church, Western Terrace, TR11 4QJ
17th May 2023 - 31st May 2023
UNTIL Wednesday 31st May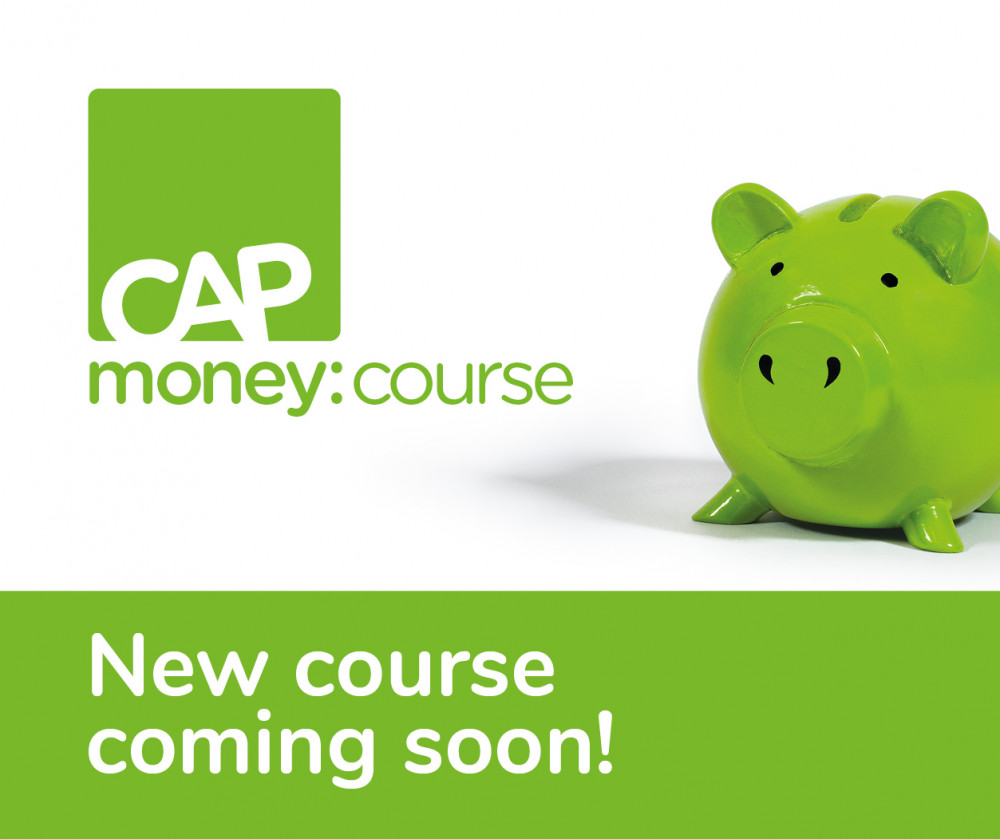 Emmanuel Baptist Church in Falmouth has partnered with Christians Against Poverty (CAP) in delivering the CAP Money Course for four years, seeing over 40 people improve their budgeting skills over that period.
The CAP Money course is for anyone who would like to learn better money management skills.
"It is particularly useful at the minute, when so many of us are facing a cost-of-living crisis the likes of which we have not seen for decades", said Falmouth's CAP Money coach Glyn Lumley.
"Households are under tremendous pressure with rocketing energy bills, rising food prices and petrol and diesel also much more expensive. It can be easy to feel that our finances are out of control. CAP Money can help people feel more confident and help them stay in control of their finances.
"It can help a wide range of people, from someone who is struggling to manage their money in changing times to someone who would just benefit from a bit of extra confidence to help them take control of their finances.
"It does this in a friendly, welcoming group setting with course members learning from each other, as well as from the course itself. Course members definitely find that being with others, who are in the same position, learning from each other, encouraging each other, can make a massive difference. It helps remove the fear that many of us have about discussing money."
Past CAP Money Course member, Zoe agreed, "Money is one of these things that I think a lot of people feel awkward or embarrassed to talk about. CAP made me realise it's not something to be ashamed of. There are so many options and so many people can help you. Talking about it is the first step. Having the support was brilliant."
The new CAP Money course at Emmanuel Baptist Church, Western Terrace, Falmouth TR11 4QJ starts on Wednesday May 17th at 7:30 pm.
The UK's most-attended financial management course for adults returns to Falmouth. For more information and to book your place, please visit: https://emmanuelbaptist.co.uk/.../online-cap-money-course/
Add your Falmouth event for FREE here!
Nub It