Women's Empowerment
---
The ARC wellbeing hub, Penryn
UNTIL Wednesday 11th January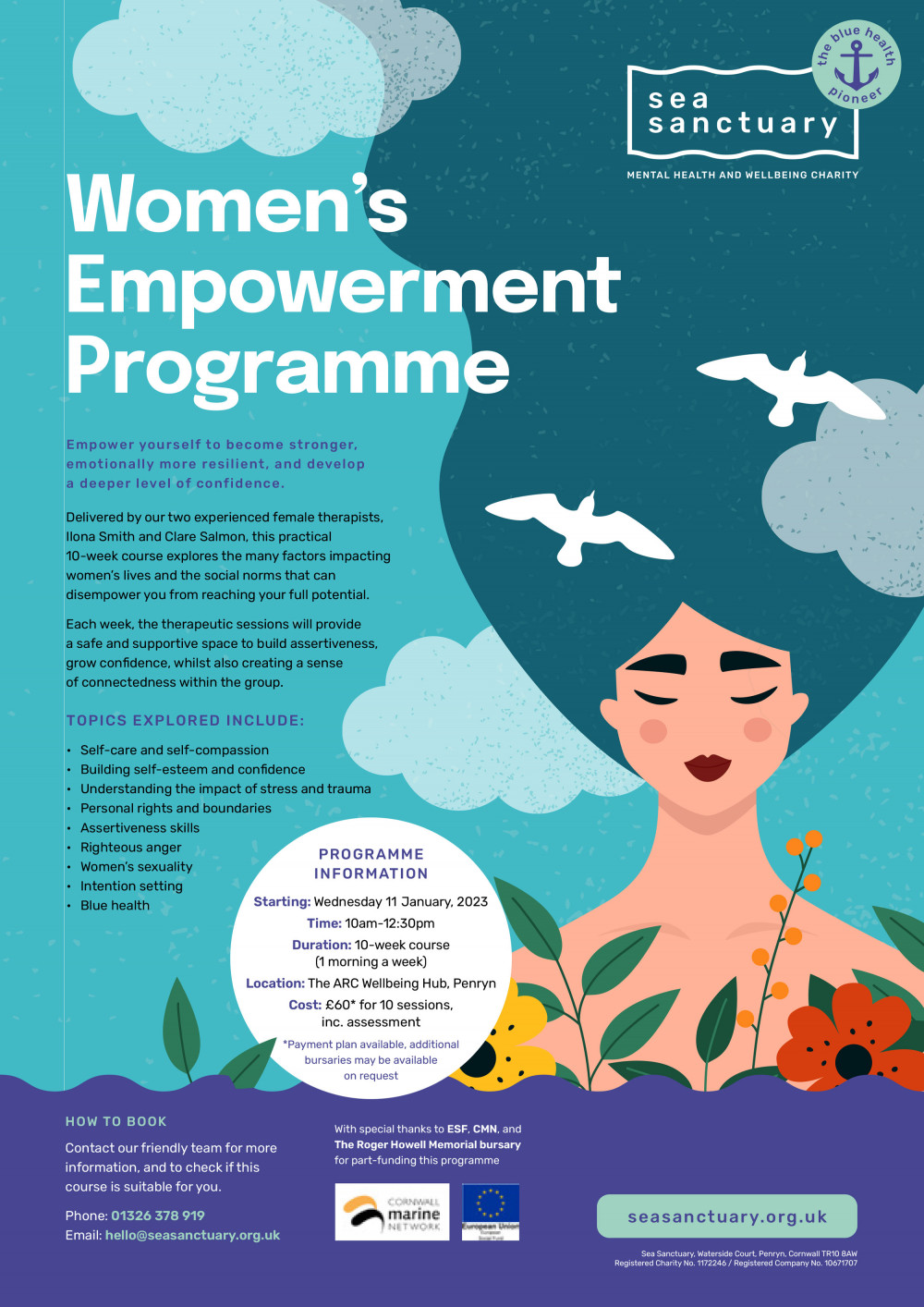 Women's Empowerment - 10-week course
Empower yourself to become stronger, emotionally more resilient, and develop a deeper level of confidence.
Delivered by our two experienced female therapists, Ilona Smith and Clare Salmon, this practical 10-week course explores the many factors impacting women's lives and the social norms that can disempower you from reaching your full potential.
Each week, the therapeutic sessions will provide a safe and supportive space to build assertiveness, grow confidence, whilst also creating a sense of connectedness within the group.
Programme information
Starting: Wednesday 11 January, 2023
Time: 10am-12:30pm
Duration: 10-week course (1 morning a week)
Location: The ARC Wellbeing Hub, Penryn
Cost: £60* for 10 sessions, inc. assessment
*Payment plan available, additional bursaries may be available on request
More information
seasanctuary.org.uk/womens-empowerment/
Add your Falmouth event for FREE here!
Nub It