Meditation for Menopause - FREE TASTER
---
Bosvale Community Centre, Falmouth
UNTIL Monday 27th February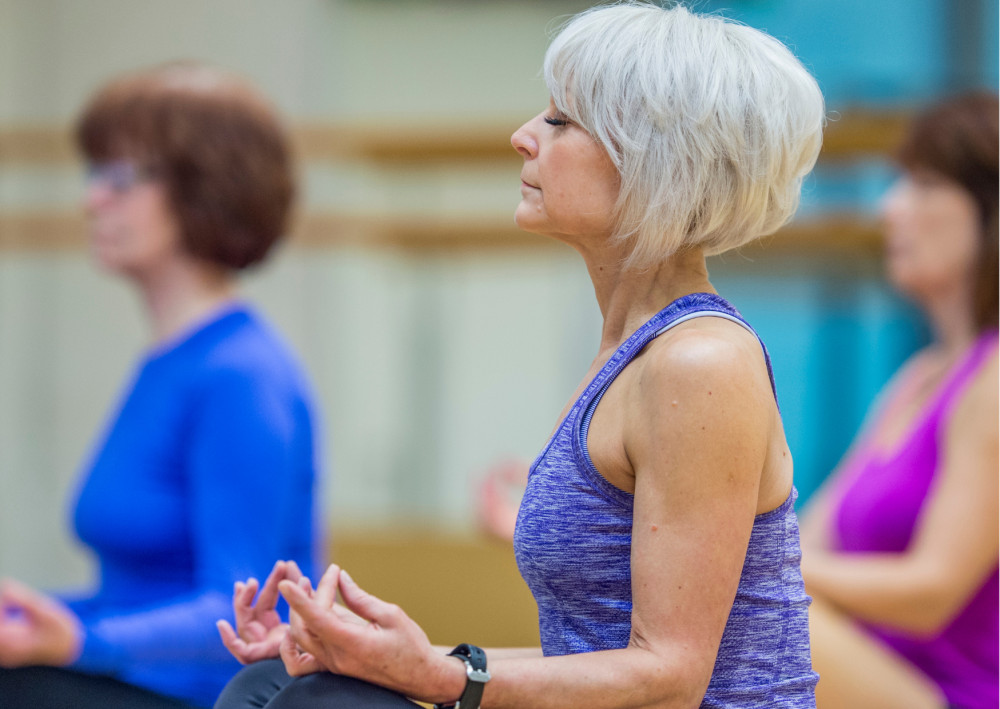 MEDITATION FOR MENOPAUSE
A group for peri to post menopausal women looking for natural ways to feel calm & balanced.
Come along to meet with other like-minded women experiencing various stages of menopause. Discover simple self-help techniques to help alleviate stress, reduce anxiety, aid sleep & maybe even relieve those hot flushes! Enjoy deeply relaxing meditations designed to leave you feeling at peace throughout your whole being.
No previous experience necessary.
Starting Monday 27th February 12.30-2pm with a FREE TASTER SESSION
Then continuing weekly Mondays 12.30-2pm.
At Bosvale Community Centre, Hillside Road, Crossways, Falmouth, TR11 4HQ. Free Car Park.
Cost after free taster session - £10.00 a session or block rates available at a reduced price.
How can meditation help?
Meditation has been found to have a positive effect on menopause symptoms as it helps to balance our cortisol levels; reducing the stress response & and shifting the body into a calming state. This has been found to help provide relief for:
Hot flushes
Brain fog
Anxiety
Insomnia
Mood swings
Meditation can also boost mood, improve concentration & memory, reduce blood pressure, ease pain and boost the immune system.
All meditations can either be carried out seated on a chair or lying down depending on what is most comfortable for you. It's a good idea to bring a blanket & cushion either way plus a Pilates / yoga mat if you wish to lie down.
At the end of the session there will be the option for people to have a relaxing drink, share experiences or just sit quietly and enjoy the peace.
These sessions are run by Samantha Freeman, a peri menopausal woman herself with over 20 years' experience of helping people to make positive changes in their lives. She uses her background in advice, counselling & guidance work as well as her experience, training & qualifications in Reiki, Vibrational & Quantum Healing, Emotional Freedom Technique & Meditation to help individuals to improve their health & wellbeing, take charge of their lives & reconnect to their inner selves.
For more info or to book a place please contact Samantha
07925 636969
Add your Falmouth event for FREE here!
Nub It