St Nazaire parade and service
---
The Moor and Prince of Wales Pier
2nd Apr 2023 - 2nd Apr 2023
UNTIL Sunday 2nd April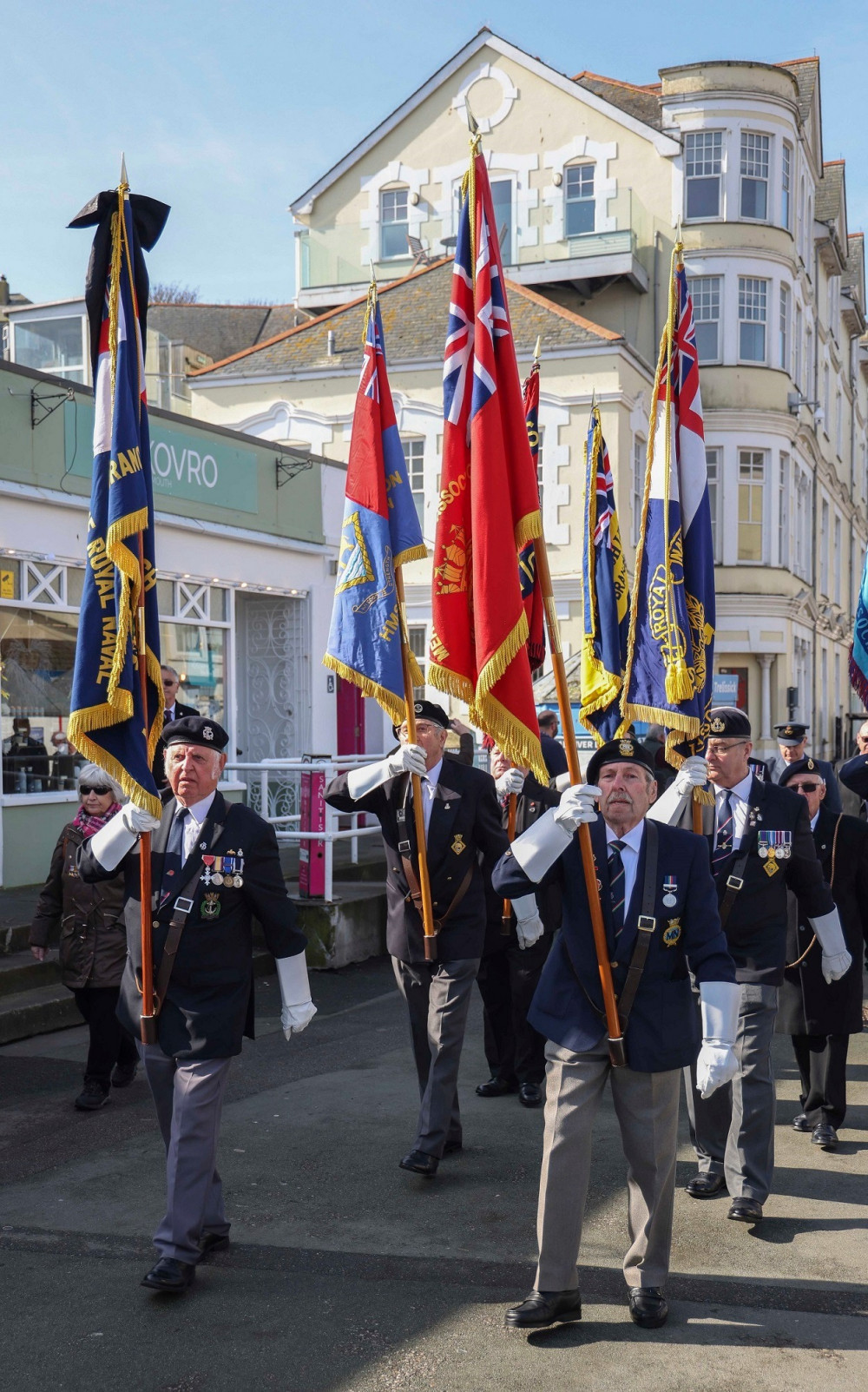 This Sunday the 2nd of April, Falmouth will host its annual St Nazaire parade and service on the 81st anniversary.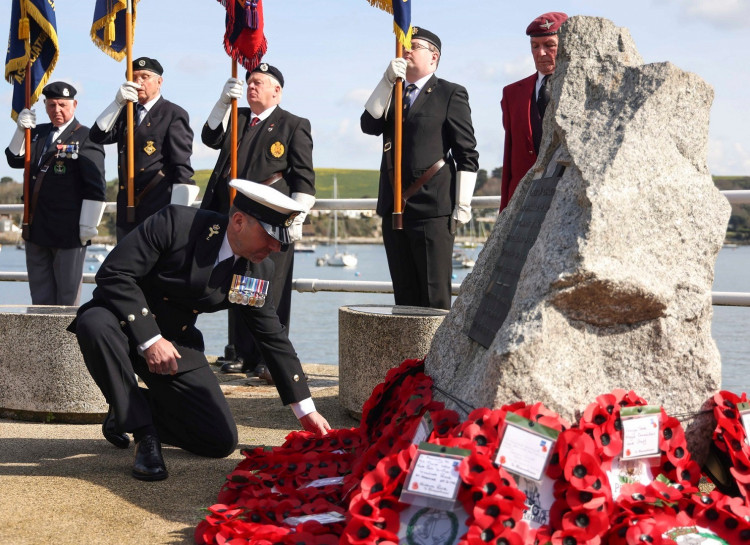 Respects paid at St Nazaire memorial in Falmouth (Image: Royal Marines)
The parade leaves the Moor at around 10.40 am and will make its way to the Prince of Wales Pier for the service at the St Nazaire memorial.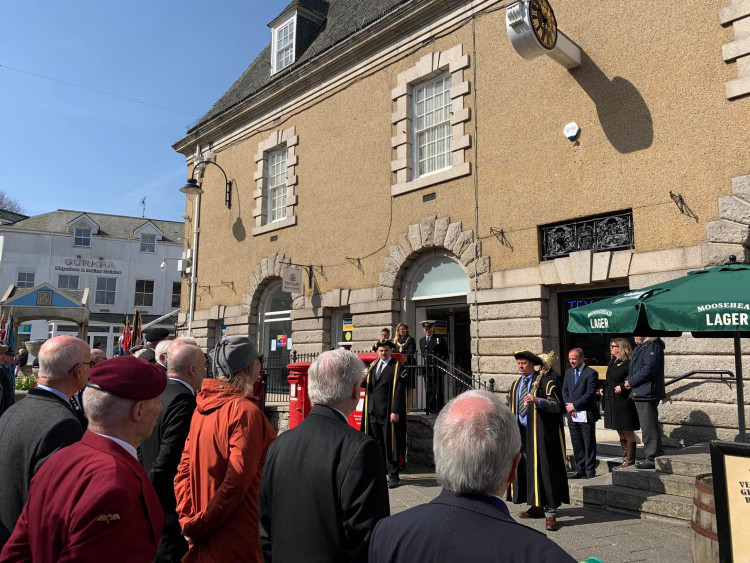 People gather on the Moor to pay their respect (Image: Jayne Kirkham)
Falmouth Town Manager Richard Gates has said that the roads will be closed (High Street and the Moor) during this time and the service will last around 20 minutes before the parade reforms and heads back up to the Moor.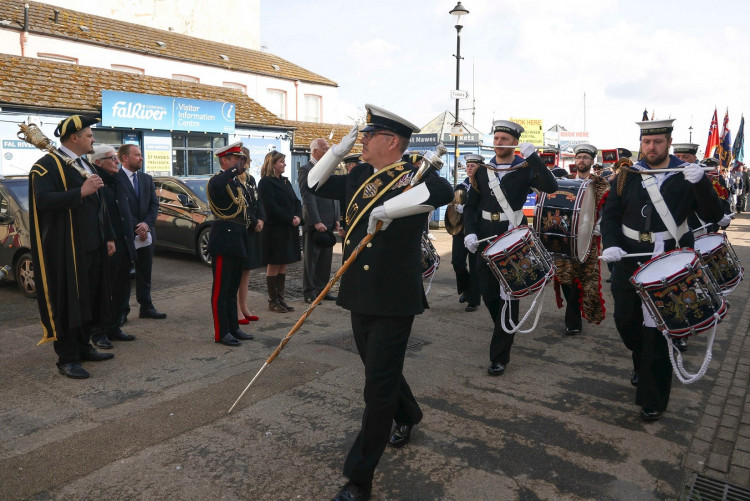 A parade through by the Prince of Wales Pier (Image: Royal Marines)
The St Nazaire raid which some have called the greatest raid of all was a British attack on a dock in St Nazaire in German-occupied France during the Second World War.
The Operation took place on March 28, 1942, but it's said that three destroyers and 16 small boats left Falmouth at 14:00 on 26 March 1942.
The raid led to the deaths of 168 of the 622 men who left Falmouth and the capture of many more. It also resulted in 89 decorations being awarded for the raid, including five Victoria Crosses.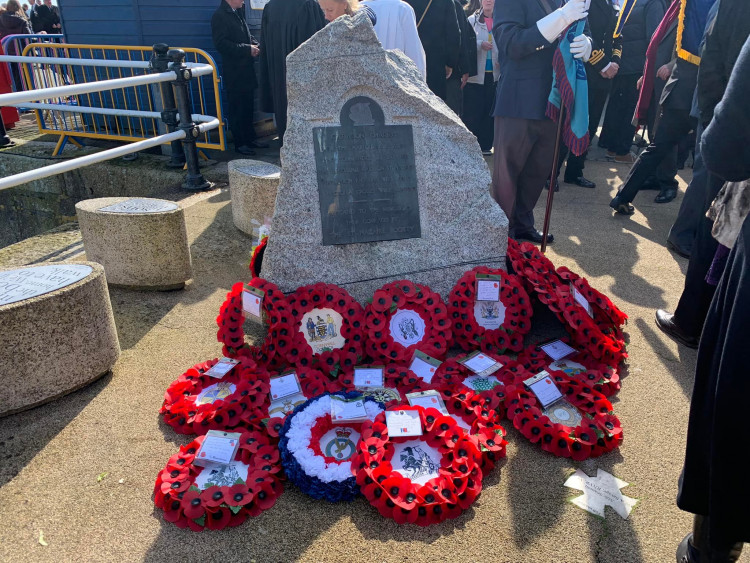 Wreaths laid the memorial (Image: Jayne Kirkham)
You can rewatch Falmouth Nub News' live stream including the march from The Moor before a 2-minute silence and wreath laying at Prince of Wales Pier here: Facebook
He may not be everyone's cup of tea but there is also a fascinating documentary about the raid from Jeremy Clarkson here: Jeremy Clarkson's the Greatest Raid of All - the FULL documentary.
Add your Falmouth event for FREE here!
Nub It