UNTIL Thursday 16th February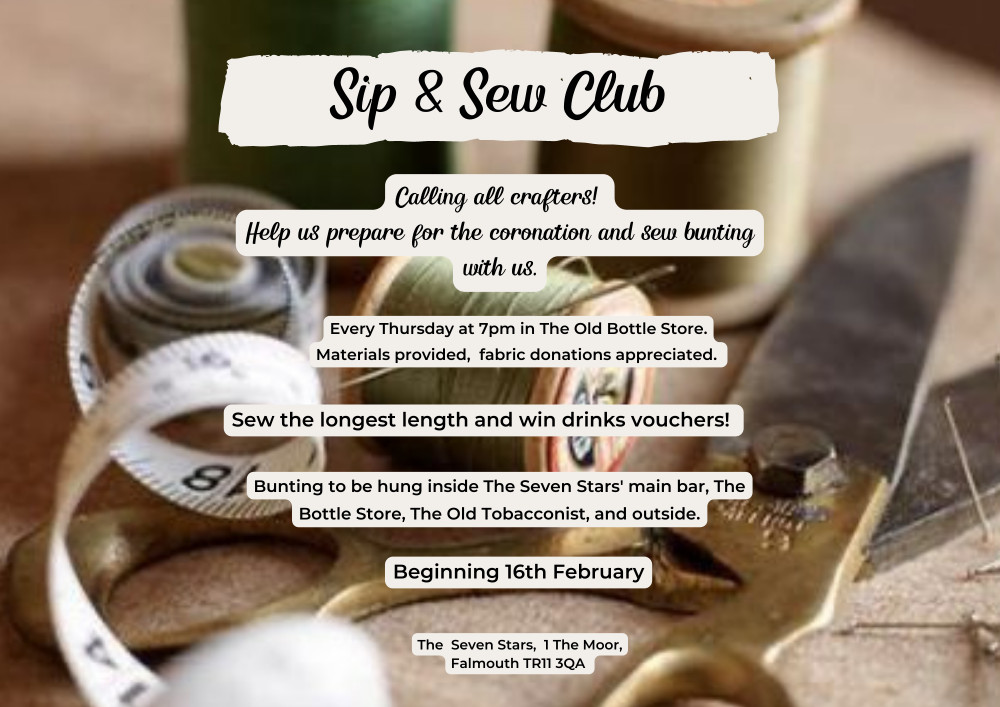 Calling All Crafters!
Join us at The Seven Stars & The Old Tobacconist on Thursday evenings at 7pm. We need your help sewing dozens of metres of bunting for the coronation weekend in May.
Sip while you sew in our upstairs seating; A fantastic selection of real ale and an extensive array of wine & gin available for purchase from the main bar and the Tobacconist.
Materials provided but fabric donations greatly appreciated.
Drinks vouchers awarded to the crafter with the longest bunting sewn.
Starting February 16th. For more information contact us by phone on 01326 312111 or via The Seven Stars and The Old Tobacconist Facebook and Instagrams.
Add your Falmouth event for FREE here!
Nub It