Introducing Townsend – your new property partner In Falmouth
---
---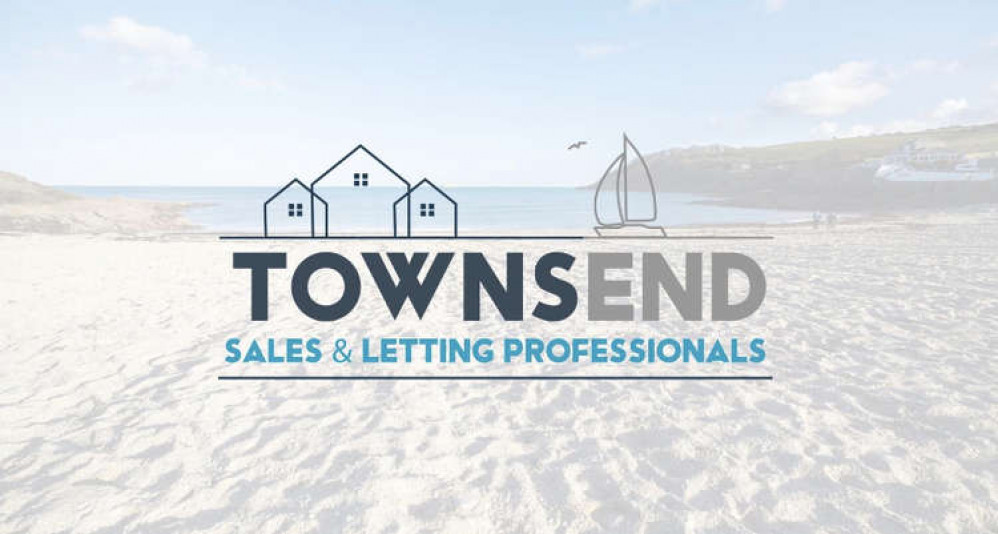 New property partner in Falmouth, welcome Townsend.
Right in the heart of town lies Townsend, a family run independent Estate and Lettings business that has been serving Falmouth for over 25 years.
Falmouth Nub News is delighted to welcome the sales and lettings specialists as its exclusive property sponsor.
This exciting new partnership will bring you desirable properties in and around the town, plus news and features relating to the local property market and how it might impact residents here in Falmouth.
The business, based on Trevethan Road, was established by Barbara Townsend in 1992 after seeing that Falmouth needed a letting agency. It only had one back then, and the local housing scene has evolved hugely over time.
When Barbara looked to retire, she passed the baton onto her son Matt, who was working abroad at the time. He grabbed the opportunity to return to Cornwall, which he describes as the best place to live in the UK. We'd agree with him.
The business was known as a student letting agent for a long time but has also maintained a portfolio of residential properties. Townsend has also been undergoing a huge rebranding, with part of the mission to remind everyone that they offer much more than just student lettings.
Discussing the changes to the housing scene over 25 years, Townsend Director Matt told Nub News:
"The biggest thing that has changed is the quality of housing stock, it used to be really poor in the early 90's, which was very much down to rents. Rents have more than tripled over time, even down to your most basic one-bedroom flat. Regulations have changed as well; it is not just us telling landlords what they should do to make things better for their tenants and properties, there are guidelines now to encourage people to maintain their property.
"One of the biggest changes we had in the last few years was the fee ban. We were always the cheapest agency for fees in Falmouth, consequently, when the fee ban came in, we didn't lose a big income stream, but we were the ones that got hit.
"Overall, we try and swallow a lot of the bills ourselves in our operating costs, to try and keep it low because we know how expensive it is to move into a property, you are probably looking at up to over a thousand pounds before you've done moved in. The whole ethos and grounding of our business is trying to be fair and supportive, to both landlords and tenants. Which is why we have landlords that used to be tenants."
Matt has spent a long time working and living in Falmouth, what does he love about the town?
"The diversity of the restaurants is great, and I think that is massively influenced by the students and the university growing. It is such an amazing place, you have a town with an exciting coffee shop culture, you can take in art, music, and the next minute you could be sitting on the beach. I think one of the biggest draws for Falmouth is that you can have everything in one place and there are so many things to do."
The business has an exciting future ahead and hopes to continue providing a high-quality complete service for customers and Falmouth's busy housing market.
What does the future look like for Townsend? He said:
"The biggest thing for us now is to keep growing but have a real stable business and looking after the people that work there. Making sure we are still here in 25 years' time. We want to keep going, it would be a real shame to lose the last true independent agency and that's what sets us apart, we are still genuinely a family business. It is still run on a family ethos, it is about looking after people, everyone wanting to come to work and creating a positive atmosphere."
We are very excited to welcome Townsend on board, Matt outlines the reasons behind joining the Nub News journey:
"It came back round to the same idea that we want to try and show the businesses colours. I think our values match with everything I saw on Nub News. I really think it is a worthwhile thing, I'd like to see it continue to grow because it is everything about Falmouth."
Karl Hancock, CEO of Nub News, added:
"We are delighted to be partnering with a local, independent business such as Townsend.
"Its values are echoed throughout Nub News, and we are so pleased to be working with the team and helping our readers find a home with Townsend."
Click here to see more from Townsend Property.
[H3] See the latest news on our Twitter and Facebook pages. [.H2]