The Garden Preschool celebrates 25th anniversary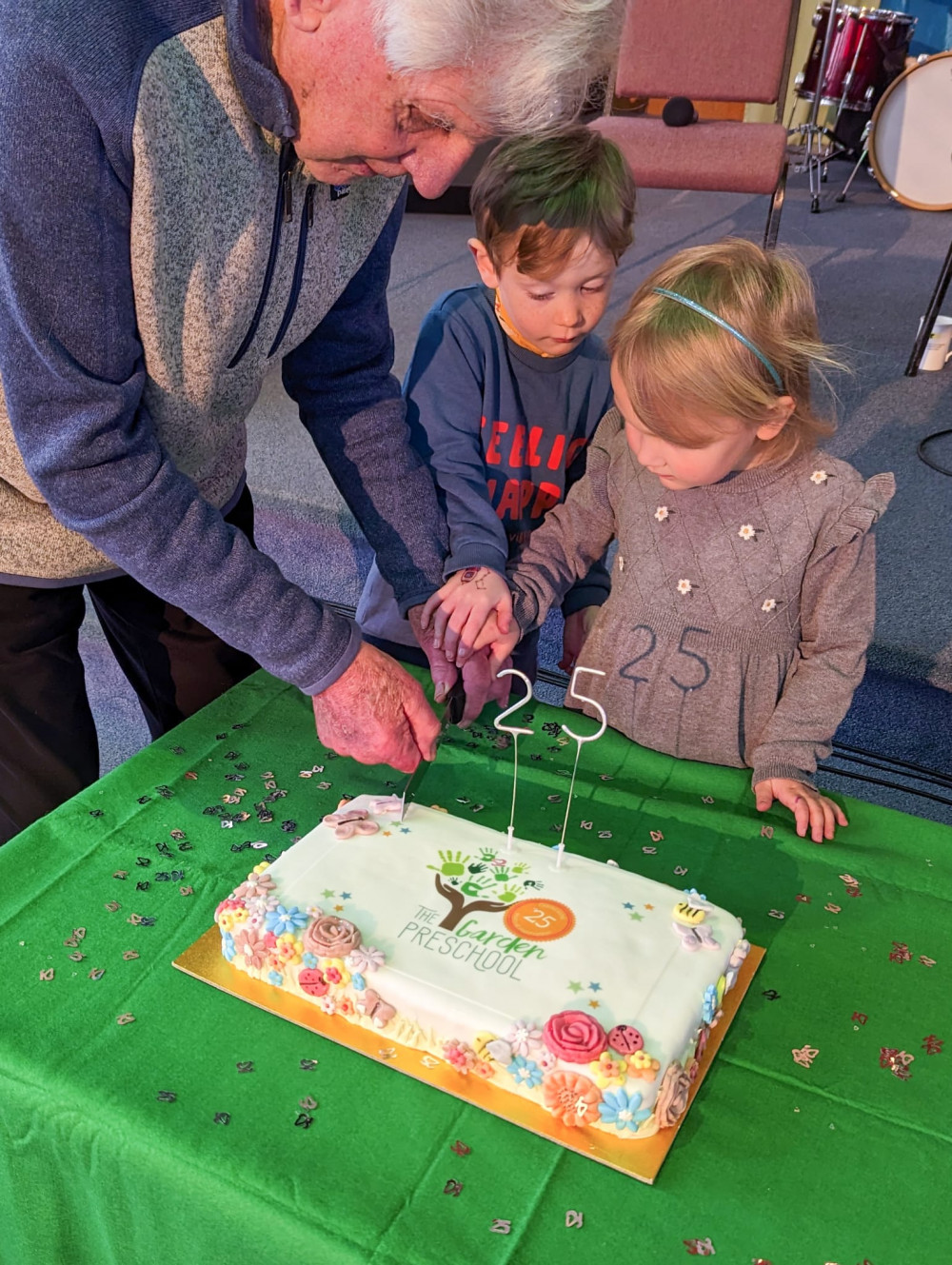 Long standing committee member Ingram Bright cuts cake with pre school children
On Saturday the 28th of January, The Garden celebrated twenty-five years as an Ofsted-registered preschool.
Situated at Emmanuel Baptist Church in Falmouth, The Garden was registered in 1998 as a preschool for 2 - 4-year-olds, and over the last quarter of a century has welcomed almost 1000 families through its doors.
Priding itself in providing high-quality and affordable childcare, the preschool is well-known locally as a family-orientated and nurturing place for little ones to start off their education.
Emma Munden who manages The Garden, said: "It has been my privilege over the last four years to be the manager of the Garden Preschool. I am so proud of our staff and children and it has been amazing to celebrate this huge milestone with them this weekend."
A community family fun day was held on Saturday in celebration of the quarter-century anniversary, with a bouncy castle, soft play, tabletop games, face painting, crafts, and classic fair day games.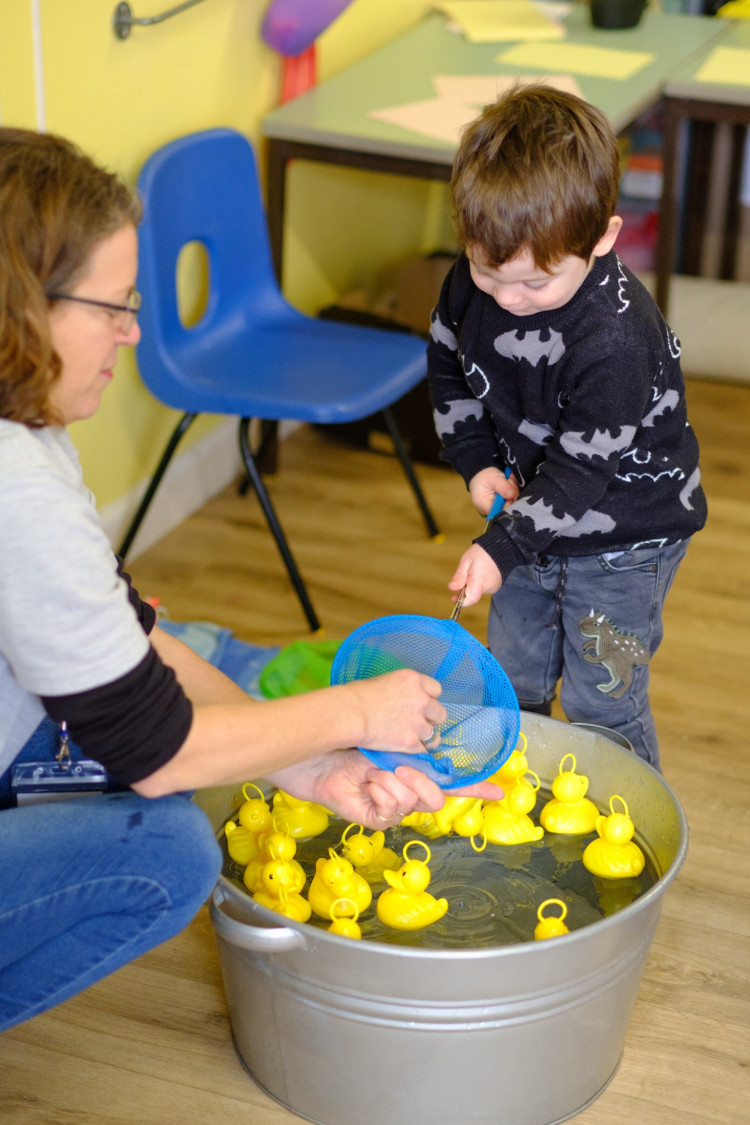 Bruce Ashely, one of the parents, said: " It was a Lovely event, we all had a great time. Thank you to everyone involved. Quite possibly the best nursery in Falmouth."
The weekend continued with a fundraising quiz in the evening, before concluding with a thanksgiving service on Sunday morning.
During this service, the founder of the Garden Preschool, Cathy Buckley, was in attendance, along with several of her colleagues and the longest-running committee member, former Falmouth School Headteacher, Ingram Bright, who has been on the committee since the preschool began.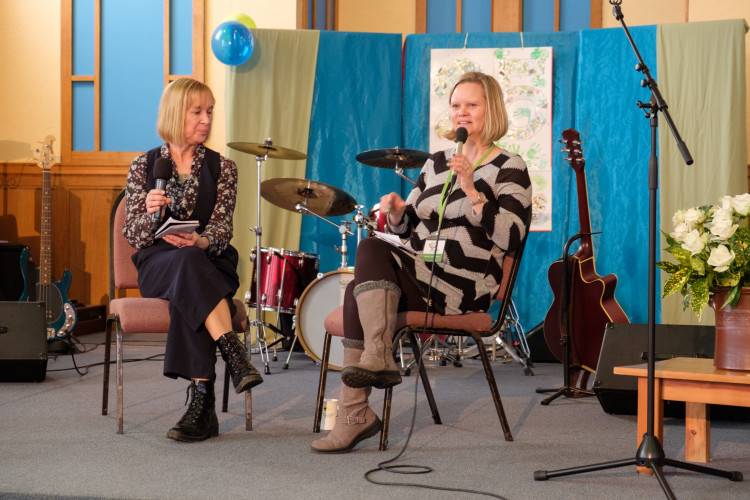 Manager Emma Munden (Pictured right) talks to Cathy Buckley about starting the preschool
Of course, no celebration would be complete without a cake and the weekend ended with a homemade anniversary cake being shared amongst staff, parents, children, and congregation members of Emmanuel Baptist Church (see picture at the top)
You can find more information about the preschool here: The Garden.
New falmouth Jobs Section Launched!!
Vacancies updated hourly!!
Click here: falmouth jobs