Small business event for Falmouth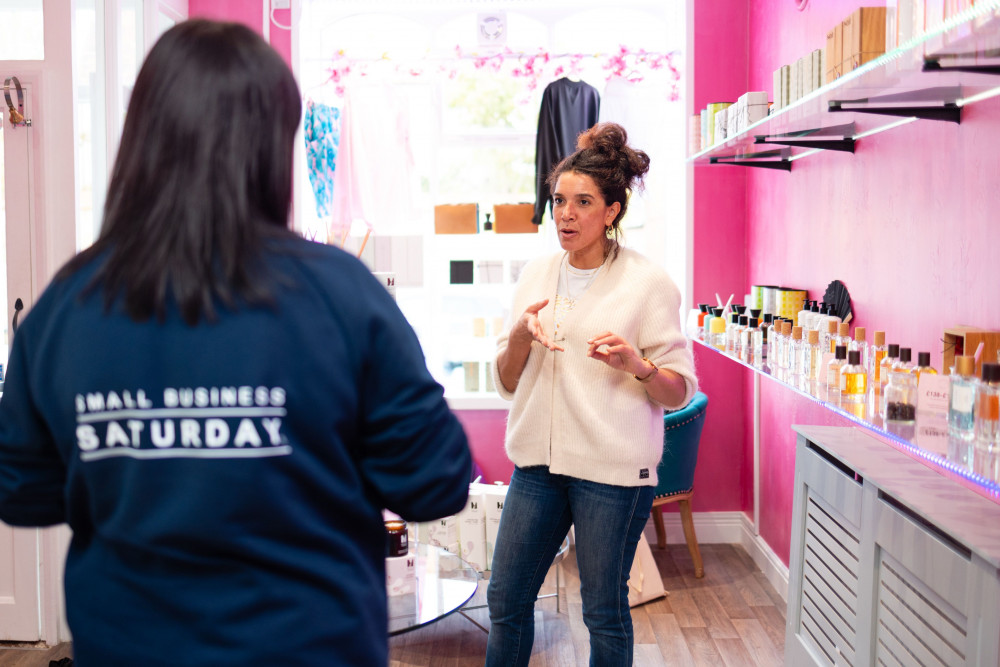 Small firms across Cornwall will be put on the map by the Small Business Saturday campaign as it brings its nationwide roadshow – The Tour – to the area next week, as part of plans to support local businesses as they face persistent economic challenges over the winter.
The Tour forms part of the official countdown to Small Business Saturday campaign – which takes place on 2 December – and celebrates small business success and encourages consumers to 'shop local' and to support businesses in their communities.
Arriving in Falmouth on 20 November the Small Business Saturday Tour team will go on to visit and interview independent businesses across the town, spotlighting their creativity, entrepreneurialism and contribution to the local community to a live online audience.
This includes visits to local small businesses such as digital marketing agency Oh So Social, preloved boutique Georgia's Voice, The Wellness Hub in Falmouth, and Bailey's Country Store in Penryn.
Once again supported by BT Skills for Tomorrow, The Tour is visiting 23 locations throughout the month including Exeter, Bournemouth, and Brighton.
And with sustainability and energy saving high on the agenda for small firms, The Tour is using electric vehicles to reduce emissions and reflect the sustainable switches many small business owners are making as part of their vital role in the race to net zero. This will include touring with a state-of-the-art eco-friendly electric bike – the Electro Ride X – from innovative London electric motorbike company, Stirling Eco.
"We are thrilled to be visiting small businesses in Falmouth and across the UK, as we count down to Small Business Saturday with this year's tour," said Michelle Ovens CBE, Director of Small Business Saturday UK.
"This year's campaign is all about shining a spotlight on the nation's fantastic small firms and showing them some major love! I encourage all small businesses across Cornwall to get involved, whether it is in person or online."
As the roadshow makes its way around the UK, there will also be opportunities for business owners across the South West to take part in the campaign's wider online programme of free business support that will run throughout November.
Virtual workshops and webinars on a range of business topics are being offered each day, as well as free one-to-one mentoring and opportunities for small businesses to tell their stories and network on Small Business Saturday's social media channels.
A Small Business Happy Hour on Instagram will also take place every week, with giveaways from local businesses all over the country.
Chris Sims, BT's Managing Director for Small and Medium Business said: "Small Business Saturday is a fantastic initiative that empowers entrepreneurs to tackle the biggest challenges they are facing today. This year small businesses can access specialist mentoring and support, giving them tailored guidance on issues ranging from effective marketing to cyber security."
"As the tour enters its second decade, we are proud to be partnering with Small Business Saturday on this initiative again through our Skills for Tomorrow program, which has helped over one million entrepreneurs grow their small businesses with free digital skills training."
Now in its second decade in the UK, Small Business Saturday is a grassroots, non-commercial campaign, that was originally founded by American Express in the U.S. in 2010. The brand remains the principal supporter in the UK.
On Small Business Saturday customers across the UK go out and support all types of small businesses, online, in offices and in stores. Many small businesses take part in the day by hosting events and offering promotions.
To get involved in The Tour locally, or book virtual one-to-one mentoring sessions and workshops, small businesses should visit https://smallbusinesssaturdayuk.com/the-tour.
New falmouth Jobs Section Launched!!
Vacancies updated hourly!!
Click here: falmouth jobs