Six jobs available in Falmouth right now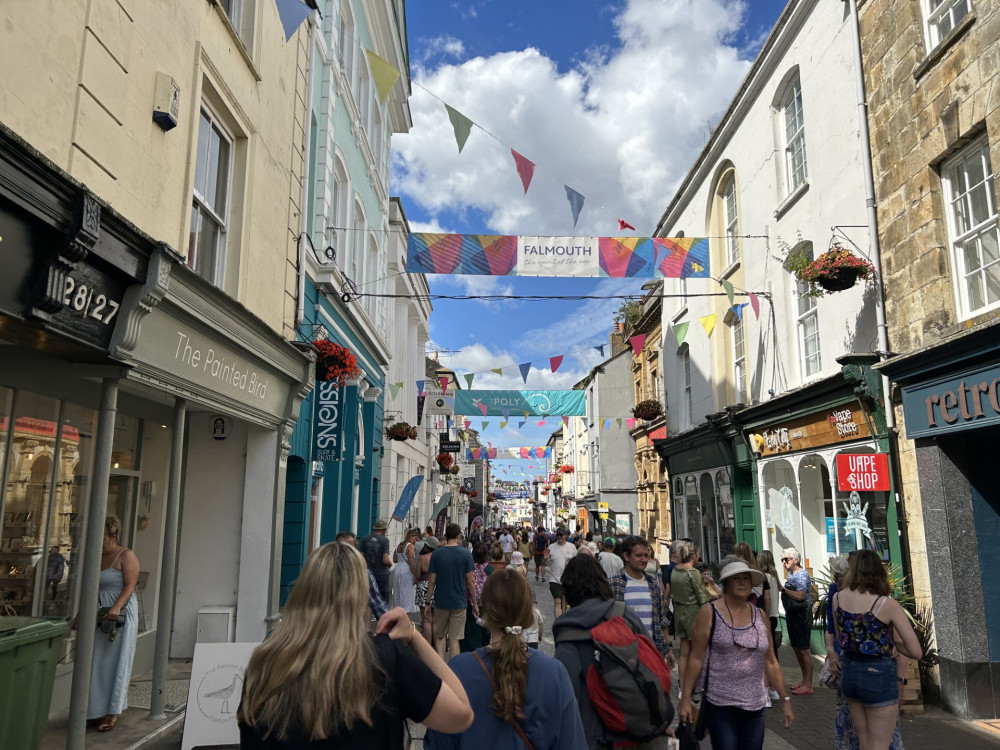 Look through a selection of jobs available in Falmouth. (Image: Nub News/ Max Goodman)
Falmouth Nub News is here to help you get a new job.
Take a look through a selection of roles available around Falmouth this week.
You can also find more jobs on our dedicated Jobs page.
If you run a business, why not advertise your jobs with us Nub It Job Item?
Kitchen Assistant – Barchester Healthcare
The healthcare provider runs the Falmouth Court Care Home, a purpose-built facility for residential and dementia care. They have several roles available.
The job advert says: "As a Bank Kitchen Assistant at a Barchester care home, you'll help to provide the first-class food and hospitality that enable us to give our residents exceptional all-round care and support.
"A healthy, nutritious diet is vital to ensuring our residents' wellbeing and helping them enjoy daily life with us, which is why the role of Bank Kitchen Assistant is so important."
Wage: £10.82 per hour
For more information or to apply click here
Customer Assistant – Lidl
The supermarket chain is looking for a new team member for the Falmouth branch.
The job advert says: "As a Customer Assistant at Lidl, no shift is the same and you get out what you put in. Starting at 5 am some days to set up the store bakery for the day or finishing at 11 pm on others to close the store and ensure the store is ready for another day of customers, you'll keep moving and keep business booming."
Wage: £11.40 - £12.30 an hour
For more information or to apply click here
Kitchen Porter/Assistant - Indidog Ltd
The independent bar & restaurant with harbour views currently has two roles available including a kitchen porter.
The job advert says: "INDIdog is looking for an experienced Kitchen Porter / Assistant. We are offering a permanent role with flexible hours. Working in a fully kitted modern kitchen with an energetic and passionate young team you will be a crucial part of this team. This is a very valued and important role."
Wage: £10.00 - £11.85 an hour
For more information or to apply click here
Kitchen Assistant - The Chic Pea
This small business in Falmouth offers good value healthy food. Mainly servicing falafels and smoothies.
The job advert says: "Our company is looking for a Kitchen Assistant to assist the kitchen manager with daily tasks. The ideal candidate for this position will have experience preparing food in a restaurant environment and take direction well when preparing full meals or simple snacks and drinks."
Wage: Not states
For more information or to apply click here
Radio Operator - Abacus and Falmouth Ltd
A local taxi firm is looking for an organised individual to join the team.
The job advert says: "Abacus Taxi Services is searching for a dedicated Taxi Dispatcher who will manage our dispatch system, utilizing Excel-based tools. If you possess strong organizational skills, computer proficiency, and a deep knowledge of the local area, this role offers an exciting opportunity. Your exceptional telephone etiquette and ability to compose professional emails will play a vital role in our customer interactions."
Wage: £10.18 - £12.80 an hour
For more information or to apply click here
Full-time Kitchen Assistant – Amanzi
This restaurant in Falmouth serves up dishes from all over Africa using seasonal Cornish ingredients.
The job advert says: "If you are passionate about food and enjoy working in a dynamic kitchen environment, we would love to hear from you. Previous experience working in a kitchen or food service environment is preferred but not required. You will Assist in food preparation and cooking under the supervision of the head chef."
Wage: £11 - £12 an hour
For more information or to apply click here