Pet food bank 'Pawsitive Pets' opens in Falmouth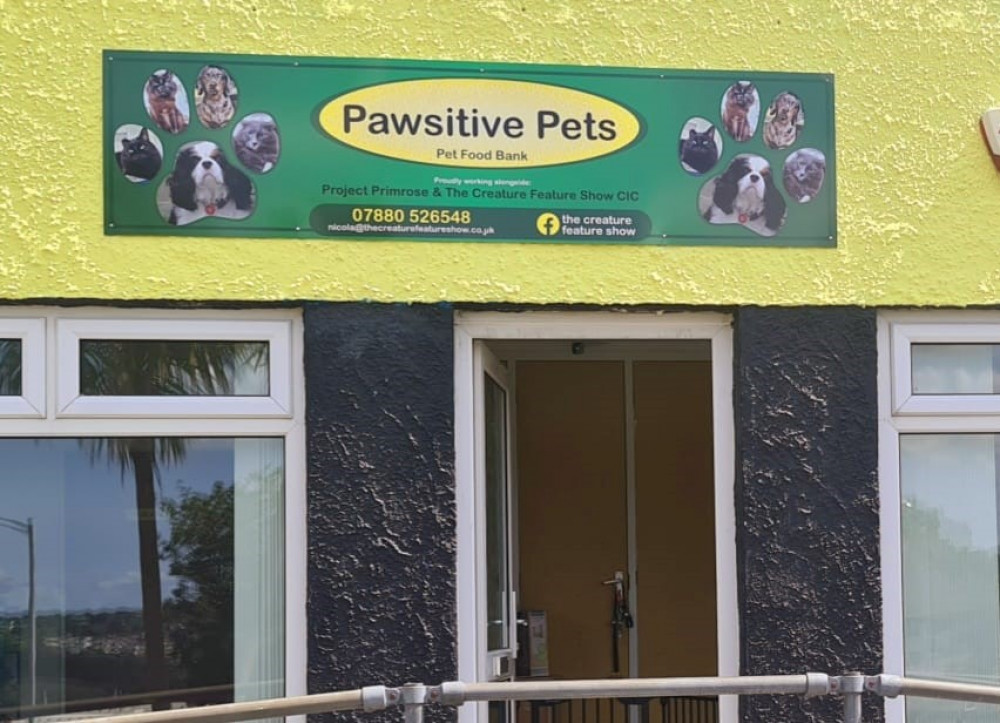 The new pet hub on Grenville Road in Falmouth. (Image: The Creature Feature Show Community Interest Company)
A new pet food bank named Pawsitive Pets has opened on Grenville Road in Falmouth, the store will provide support for animals and the community.
Nicola Congdon is a zoologist that runs The Creature Feature Show which doubles up as a radio show and community interest company. In the past three and half years she has been looking for ways to support animals.
Back in February, Nicola started fundraising to try and open a community and pet hub that provides essential support to people and animals.
Nicola signed the lease for the location back in April and has been waiting to get started. On social media, Nicola explained they will be supporting as many pets as possible but they be aiming to operate as much more than just a food bank for animals, she said: "We will soon be announcing exactly what we will be doing for the community alongside the pet food. We are working with organisations to offer them space in the hub for their clients, either 1 to 1 or groups.
"If you would like to know more or are wanting to run an activity get in touch, we are making it as community-focused as possible."
People are also encouraged to pop in to meet the team and some animals, they are currently open 11-2.
Nicola has previously run a Preventing Pet Poverty campaign, In 2022 alone, the campaign supported over 1000 pets locally and some further afield. They were able to provide food, beds, coats, leads, collars, toys, and harnesses.
In some cases, the campaign saved pets from being abandoned, euthanized, or handed over to stretched overflowing rescues and helped many owners in crisis with referrals to food banks.
You can find more information and get in touch on social media: Facebook
Location: The Resource office, Grenville Road, Falmouth, TR11 2PR.
New falmouth Jobs Section Launched!!
Vacancies updated hourly!!
Click here: falmouth jobs