Penryn residents frustrations after vandalism of towns Christmas trees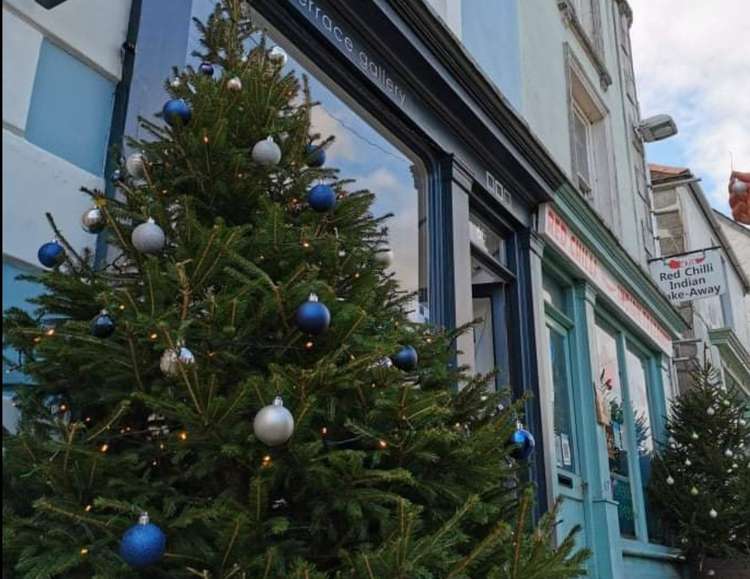 The Christmas trees put up in Penryn. Photo shared by Terrace Gallery.
The crushed baubles. Photo shared by Terrace Gallery.
The residents of Penryn have expressed their disappointment after the vandalism of the town's Christmas trees.
Volunteers have been hard at work putting up the trees around the town recently ahead of the big Christmas lights switch-on on 4th December.
Described as "mindless individuals" the vandals reportedly picked baubles off the trees, threw them around, and left them crushed in the street.
Penryn Town Council said it had happened on a number of occasions but most notably on Thursday 25th November at 8pm on Lower Market Street.
The council has also approached Penryn College to feedback to students in an attempt to halt the behaviour.
Residents were understandably frustrated after volunteers had given up their time to get Penryn looking festive.
One commented:
"People have been out for weeks setting up for Christmas every Sunday. Taking time out of weekends to make other people's Christmas that little bit better, it's horrible to think the hard work isn't being appreciated by all who live in the area."
Another resident said:
"This is so sad and mindless vandalism, Penryn always looks so beautiful with the lights and the Christmas trees. It's for everybody's enjoyment."
A third added:
"What is wrong with people. The time, effort, love and money that goes into making Penryn look so Christmassy. I love the Christmas trees."
See more news and information on Penryn's Noticeboard here.
[H3] Don't forget, you can see all the latest news and join in on the conversation on our Twitter and Facebook pages. [.H2]