Penryn business owners fear impact of building temporary housing in Commercial Road car park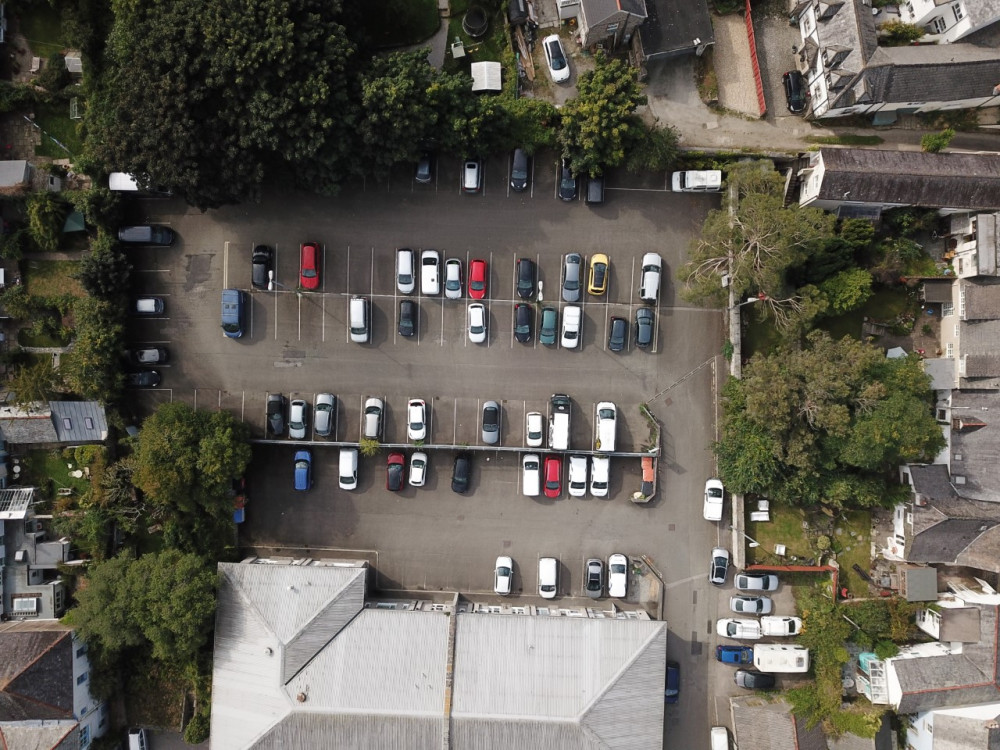 Commercial Road car park, Penryn.
Local business owners in Penryn have urged Cornwall Council to withdraw plans to halve the capacity of the town's main car park to build six homeless pods in the wake of a new report which says that the plans will severely affect businesses and threaten the viability of the town centre.
Cornwall Council aims to develop over half of Commercial Road Car Park, Penryn, to provide six single units as temporary housing for homeless people, reducing the size of the car park from 80 to 37 spaces.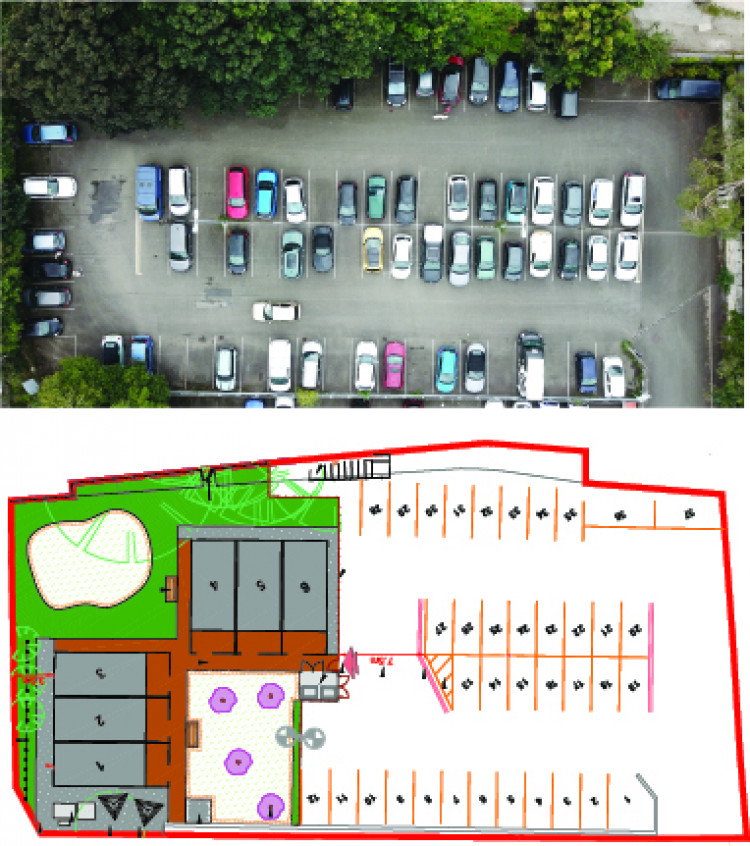 Proposed plans in the report on the Council website.
The report acknowledges the benefits that the pods could provide but says the choice of location will harm Penryn more than help it. A survey found that 45 to 50 vehicles are present in the car park at any one time, and over 60 on busy days.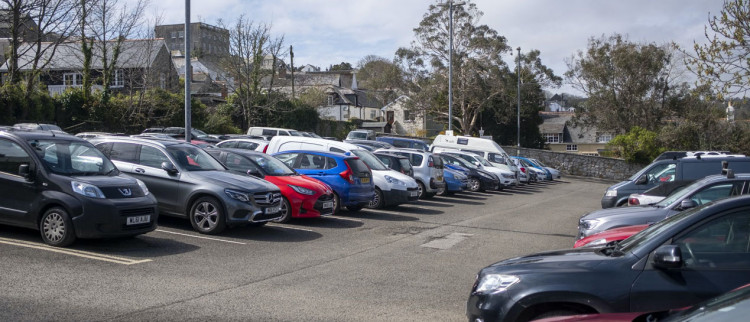 Commercial Road car park, Penryn.
"This report shows just how well used the Commercial Road Car Park is. Penryn businesses and the high street stand to lose if this development goes ahead", said Andrew Marston, Managing Director of Robotmother, the company that owns and runs Jubilee Wharf and Jubilee Warehouse.
"Commercial Road has established itself as a vibrant place for businesses, cafés, galleries, fitness classes, health clinicians, and shops. To remove the parking spaces will, without doubt, affect our business, and we also expect it to affect the lettability of any future empty commercial spaces we may have."
The report found that usage of the car park has grown dramatically in the last seven years. Data obtained by Freedom of Information request from Cornwall Council showed that the number of parking tickets sold each month more than doubled between 2015 and 2022. Mr David James, Director of the Lab Dental Design Studio, commented: "Our staff and customers use the car park every day, and these days it is often pretty full. With half of the car park lost to this planned development, where are we and our customers supposed to park? There is literally nowhere else to park in Penryn."
Mr. Nick Archer, co-owner of Bango Kitchen on Commercial Road said: "Hundreds of our customers use the car park every week. It is crucial for our business to continue as we have no other option. We have struggled through covid and now face rising costs, the very last thing we need is for the Council to take away our access to parking."
According to the report, Sundays are also busy because the car park is used by people attending Church services. A survey found that other car parks in Penryn are already at capacity. Penryn Town Council Planning Committee objected to the proposal for a second time this week and suggested alternative sites. They pointed to six Council-owned flats in the centre of Penryn that are lying empty but could be fixed up to provide the same benefit
Tamsyn Widdon, Cornwall Councillor for Penryn, added: "The Housing Delivery Team have already bought these pods and are putting pressure on Councillors to get them installed wherever is easiest so that they don't have to pay for storage. This is not a good reason to plonk them in one of the few spaces to park off-road in Penryn and six containers do not solve the housing crisis."
"Not only will taking away over half of the car park reduce visitors to local businesses at a time when they need more support, but it is an insult to the people in need of housing. There are better, quicker solutions to housing people in need rather than forcing through lose-lose temporary container accommodation."
The report is available to view on the Penryn Town Council website here. Cornwall Council Planning Committee are due to vote this month.
New falmouth Jobs Section Launched!!
Vacancies updated hourly!!
Click here: falmouth jobs