Injured Falmouth player waits over eight hours for ambulance following injury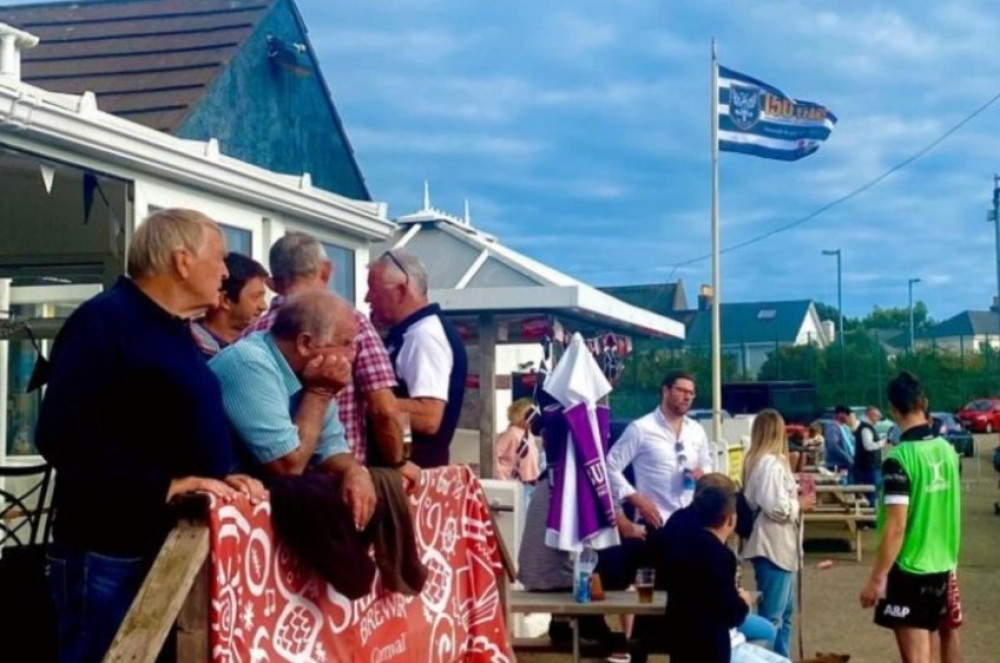 Falmouth RFC supporters watch on as the game is called off.
By Maximillian Goodman
Falmouth's match against Bideford was abandoned after a home player suffered an injury during the game.
The Eagles faced Bideford RFC in the Tribute Western Counties Division on Saturday but an injury to Ben Ullmer meant the game was called off due to safety reasons.
An ambulance was called at around 4:15pm but didn't arrive until 12:45am, during that time local GP Dr. Rachael Wilson and club physio Nev Curnow held Ben's head in position and supported the player until paramedics showed up.
Luckily Dr. Wilson was able to get to the scene after being called by her 12-year-old son who plays for Falmouth academy and was watching the game, Falmouth's player and Communication secretary Jon Baglow praised Dr. Wilson's efforts, "her experience and calm was invaluable throughout," he said.
The club shared a message on its Facebook page explaining that Ben was now home and recovering well after a long wait on the pitch and scans in hospital.
Mr Baglow also stated that there wasn't a reason for such a long wait, and it was just down to "high demand".