In pictures: Falmouth community celebrates switch on of Christmas lights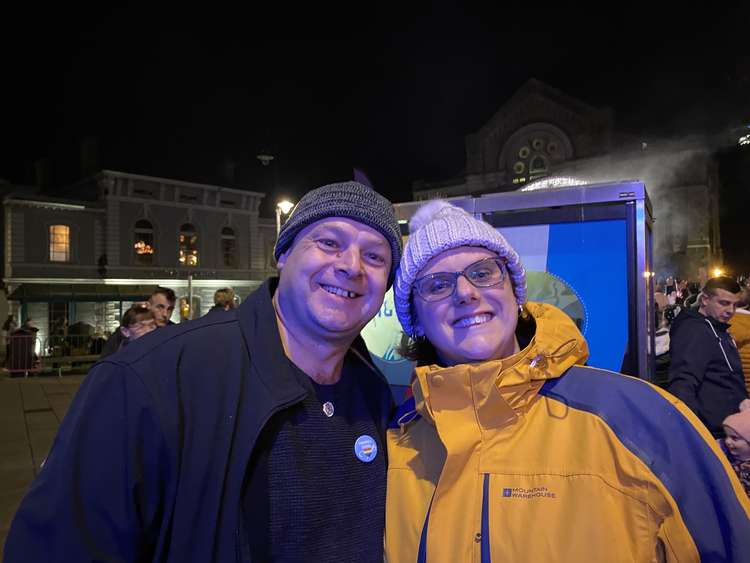 Pete and Andrea getting ready to switch on the lights.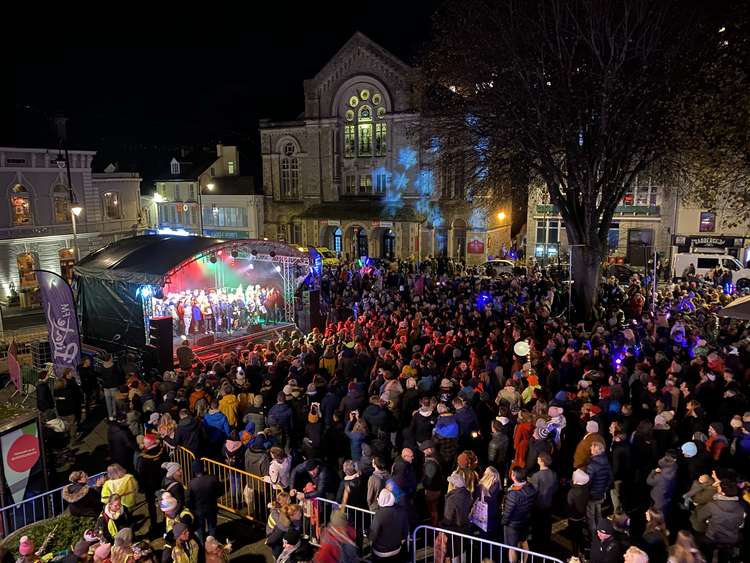 Huge crowds came out to celebrate the switch on.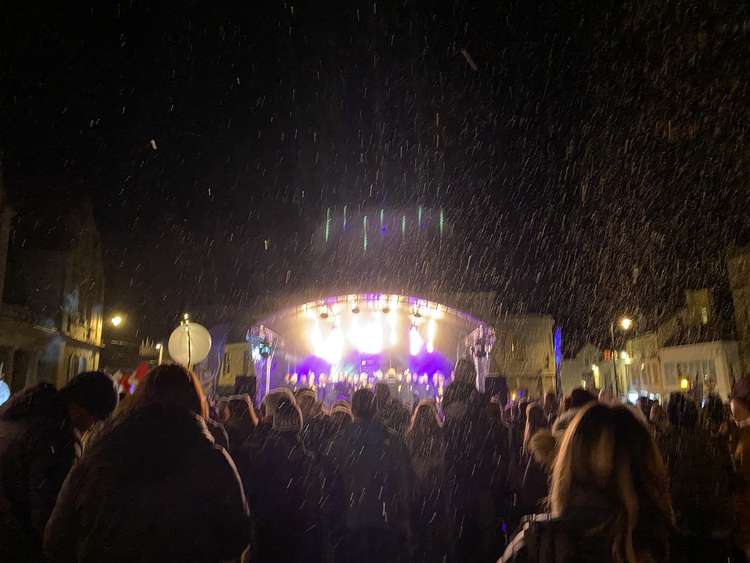 Huge crowds came out to celebrate the switch on.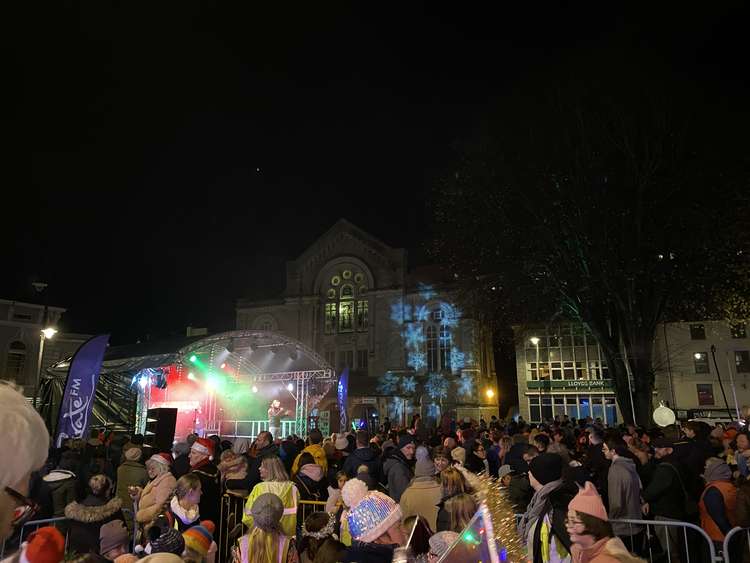 Huge crowds came out to celebrate the switch on.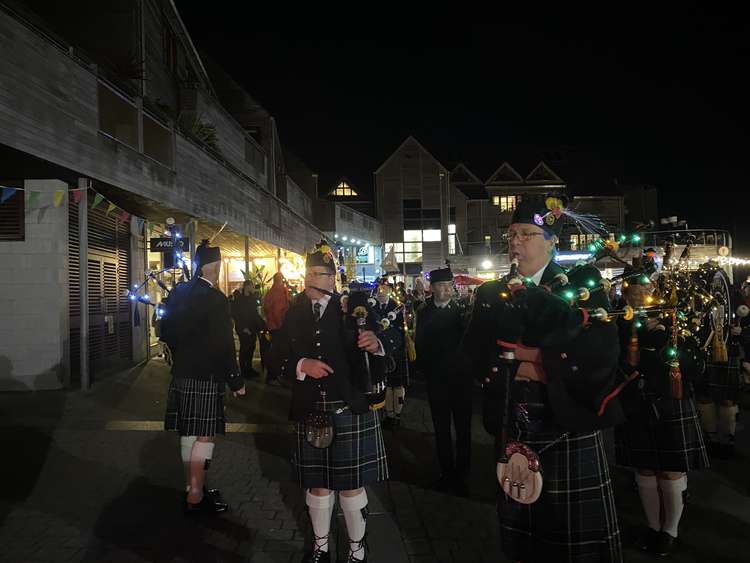 The band leading the parade from Events Square.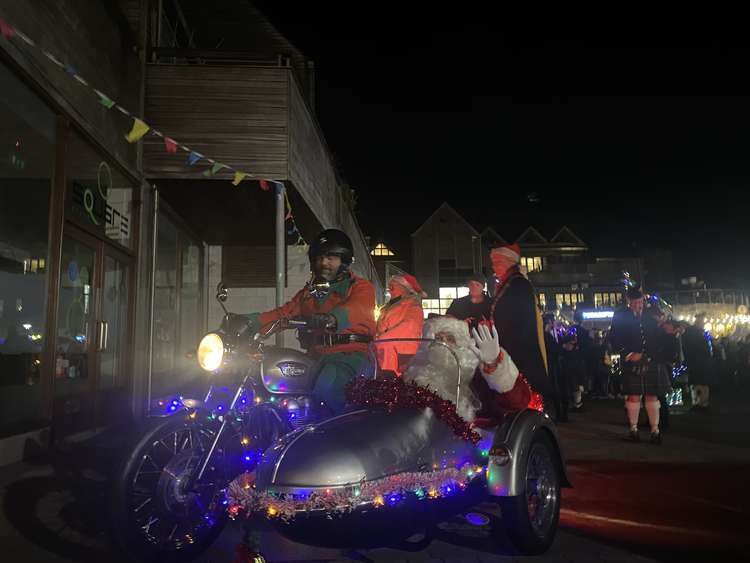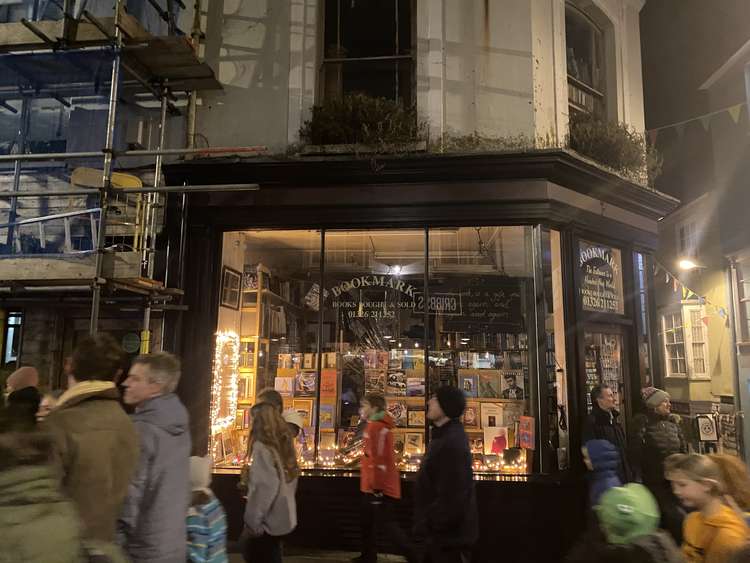 Bookmark lit up for the evening.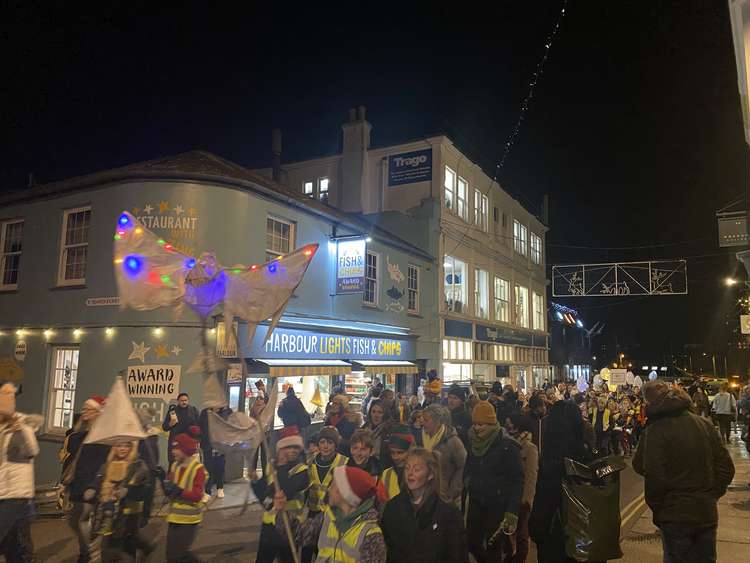 Crowds go through the street in the Christmas parade.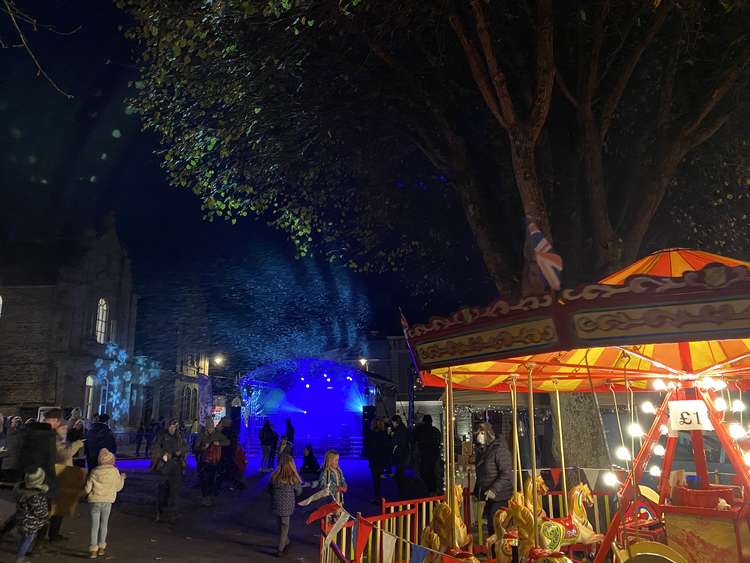 People getting ready for the switch on.
This evening the festivities were in full flow as the Falmouth community celebrated the switch-on of the Christmas lights.
A really special evening after last year's events were made virtual due to covid.
It began with different schools, groups, and Santa joining up at Events Square and making their way to The Moor.
Nominated community champions were chosen in a public vote to switch on the lights - this time Andrea Fifield and Pete Marland were picked. They were also given a voucher to The Greenbank Hotel for a well deserved treat.
The special pair were chosen after giving up their time during lockdown to make scrubs for the NHS, while they were at home unable to work.
Words from Andrea and Pete were read out on their behalf by mayoress Vicky Eva, saying:
"We are completely overwhelmed and honoured to have been chosen by the public to be here this evening, switching on Falmouth's Christmas lights.
"We are truly honoured to have been chosen. Cornwall Scrubs became a huge part of our lives during the first lockdown and was one of the only things that kept us going in the darkest of times.
"We just do what we do, if someone needs help and we can help them we will. Thank you to everyone for sharing this special moment with us, we wish you a very Merry Christmas, and most of all keep well and stay safe."
Falmouth BID Manager Richard Wilcox added:
"Thank you to all for coming out, it is fantastic to all be together once again and celebrate Christmas in Falmouth."
A fun jam-packed evening with a huge crowd, residents filling The Moor, coming out to celebrate the return of the festivities.
Now we look ahead to more festive fun, this weekend (28th) from 5pm will see the Christmas Tree Festival at Princess Pavilion where there will be choir performances, carols, and refreshments.
Saturday 11th and 12th December will be Falmouth's Festive Weekend. The weekend will feature a land train, artificial ice rink, snow through the streets, and much more.
If you missed the lights you can see our live video by clicking here.
[H3] Don't forget, you can see all the latest news and join in on the conversation on our Twitter and Facebook pages. [.H2]