Hidden Help: Grand Winter Vintage Sale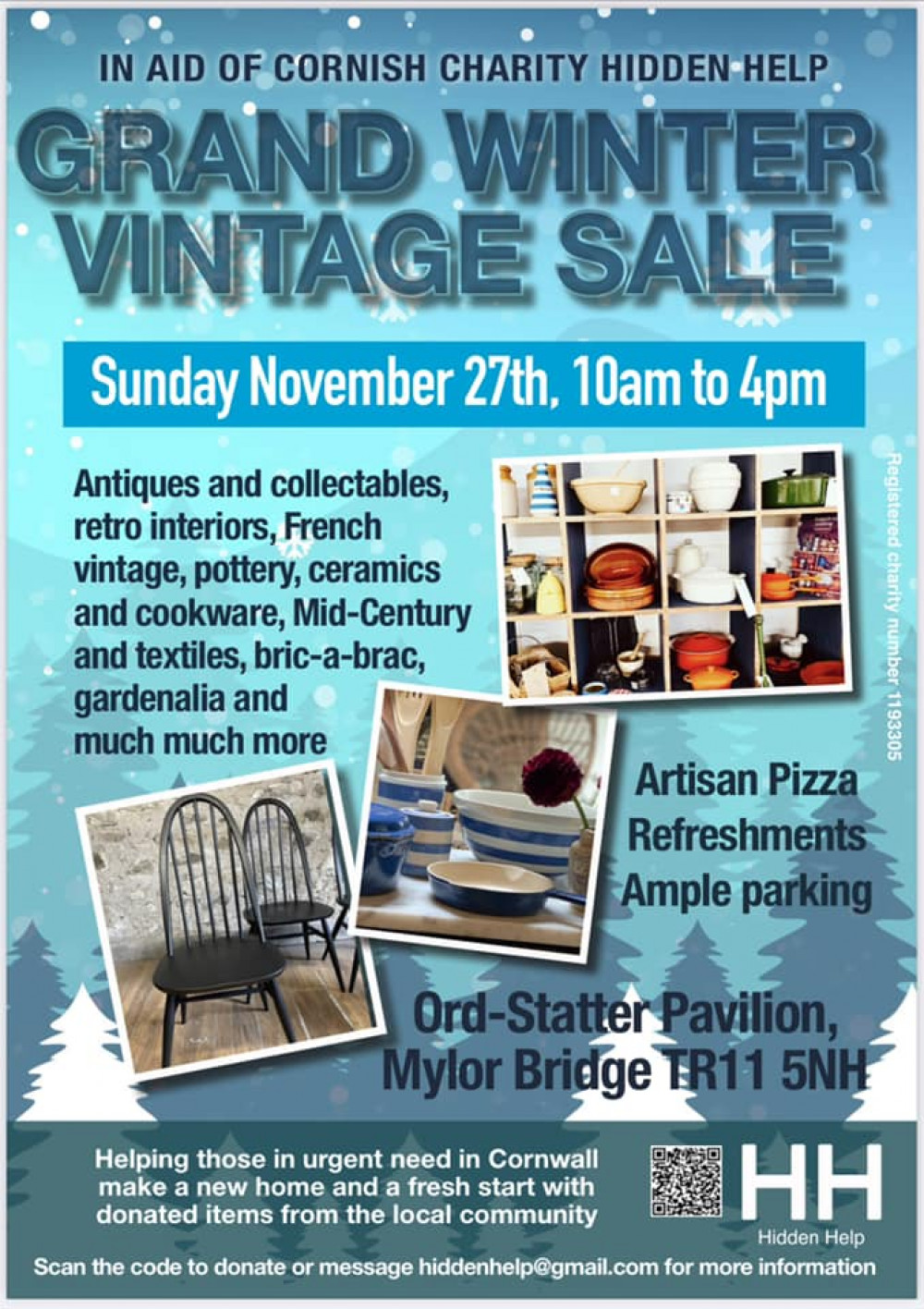 Hidden Help: Grand Winter Vintage Sale
On Sunday the 27th of November from 10 am to 4 pm the Cornish Charity Hidden Help will be putting on a Grand Winter Vintage Sale at the Ord- Statter Pavilion in Mylor Bridge.
Hidden help is a charity based in Truro helping those in urgent need in Cornwall to make a new home and a fresh start with recycled household items from the local community.
The charity collects unwanted but good-quality household items and up-cycles them, redistributing them to those in urgent need of furniture. Many of their clients are from the most vulnerable sectors of society. They don't accept direct referrals from members of the public but work exclusively through the local council and other agencies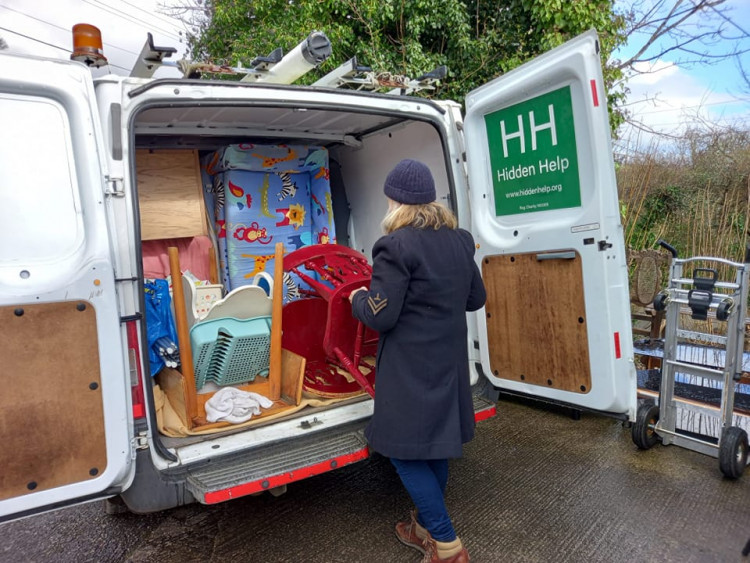 Hidden Help van transporting goods for a family in need.
Sinead Hanks a Penryn Town Councillor is a trustee for the charity and explained how important these events can be for the charity after just helping their 300th family this year.
Sinead said: "We hold these twice a year and they are a valuable way to boost our much-needed funds, we can keep the van on the road, which picks up goods as well as making deliveries, turning empty flats into homes. So come along, there are always plenty of bargains to be had!"
You can find more information about the charity on the website Here you can also find them on Facebook through the events page for the vintage sale Here.
New falmouth Jobs Section Launched!!
Vacancies updated hourly!!
Click here: falmouth jobs