Falmouth University student and Penryn author part of new photography book: The Beautifully Mundane Cornwall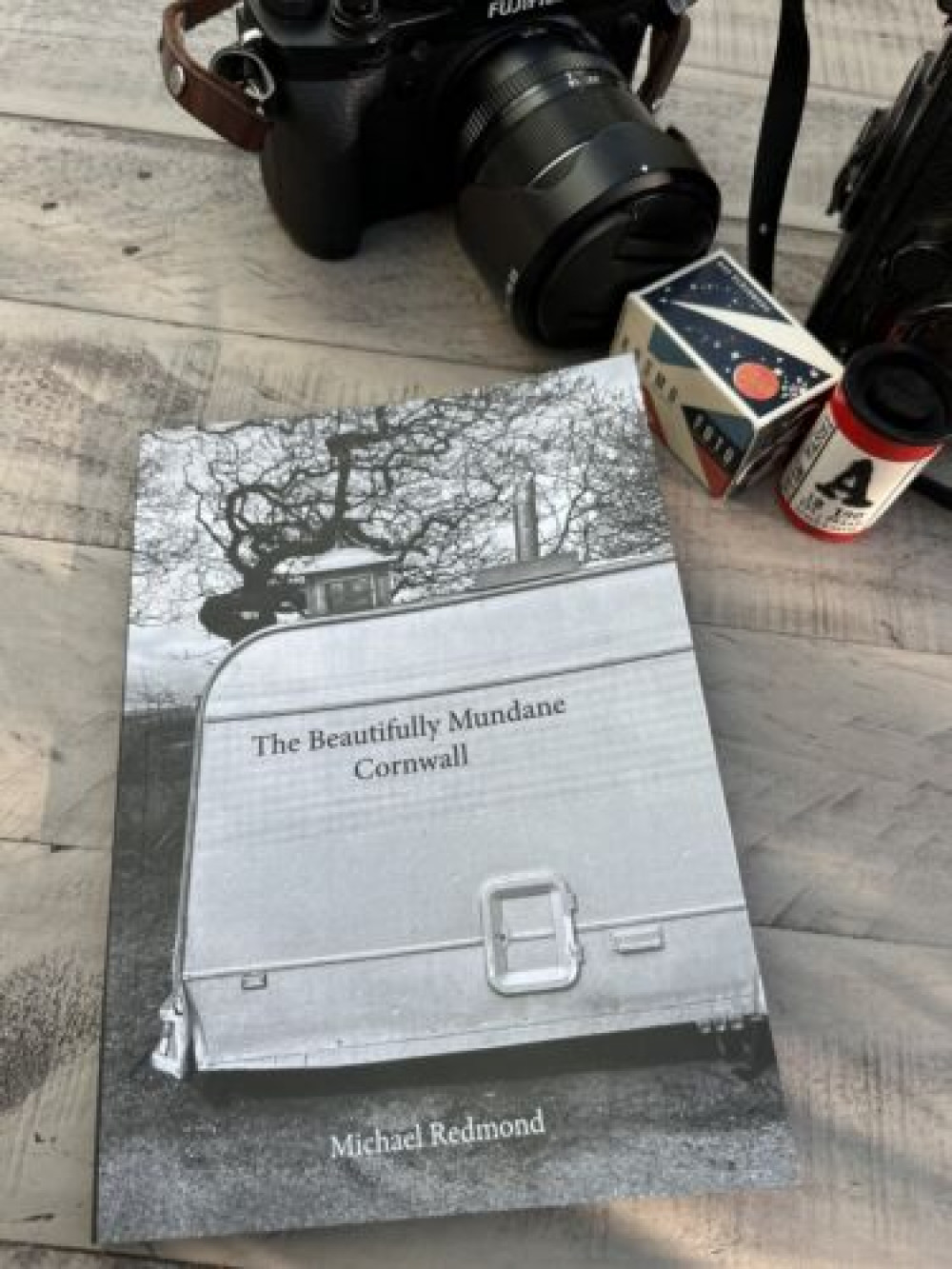 The Beautifully Mundane Cornwall - Michael Redmond
A new photography book based in Cornwall that was funded by Arts Council England has been helped put together by a Falmouth University student and features a contribution from a local author based in Penryn.
The book 'The Beautifully Mundane Cornwall' uses photos of Cornwall taken by the man behind the project Michael Redmond and accompanies them with words from contributors such as Authors, Artists, Photographers, and poets.
Although, Michael says they aren't your typical pictures of a Cornish beach: "They are all photos of Cornwall but not the images that you usually see on postcards and Instagram."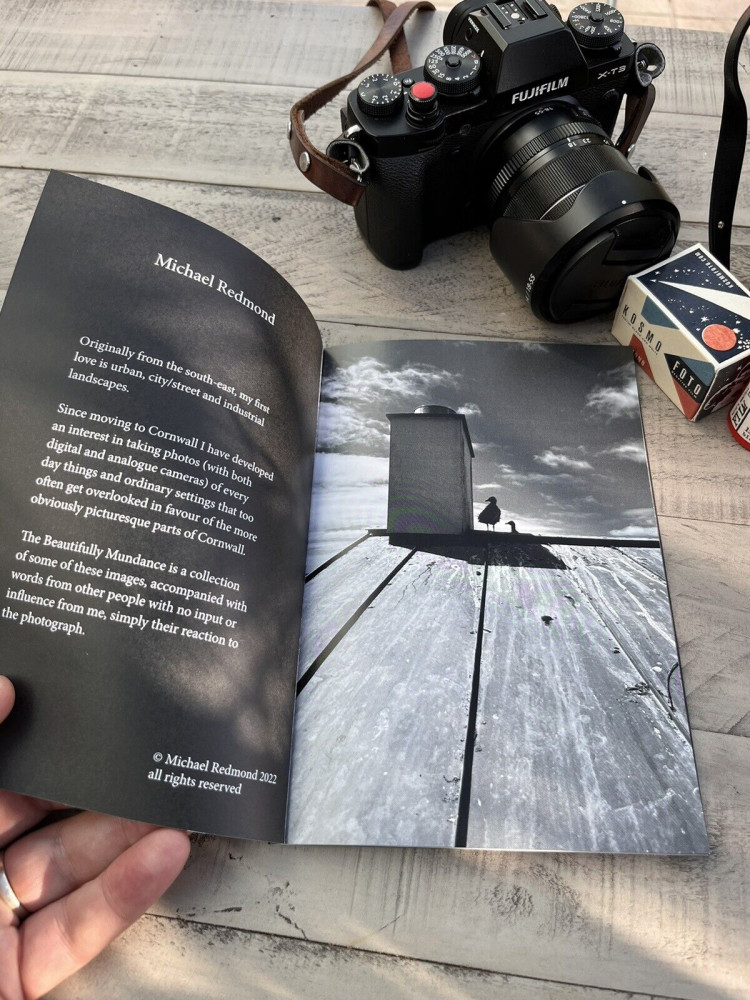 The Beautifull Mundane Cornwall - Michael redmond
Jenna Hinton is in her third year at Falmouth University studying photography and is the Art Director for the book, Michael was introduced to Jenna through the University when he acted in a student film.
Speaking to Jenna I got to hear about her role as art director, she said: "Essentially, I took Mick's ideas on layout and design and translated them into a visual zine/book. I also dealt with all the file handing, so making sure everything was going to print well and look how it's intended."
Jenna described what it was like taking on the project "It was a very collaborative process, I brought to the table what I thought would look good, and with feedback from both Michael and the editor Clare Owen we got to the final product. I haven't done any design work to this scale before, but it has been really enjoyable, and I love the project and what Mick is trying to do with it."
One of the contributors for the book was a local author Nick Griffiths who lives in Penryn, "my novel, DeadStar, a new wave Spinal Tap, was published in January, and after that Mick contacted me to contribute to his book.
"Since I'm just completing an MA in Comedy Writing from Falmouth University, I felt my contribution ought to be comical. Mick sent me a photograph of a gate. You'll have to read his book to see whether I succeeded."
The book has 29 contributors in total, alongside local authors and artists the book also includes some star names such as Grayson Perry, Linda Grant, Rev Richard Coles, Philippa Perry, Ian McCarthy, and Jane johnson.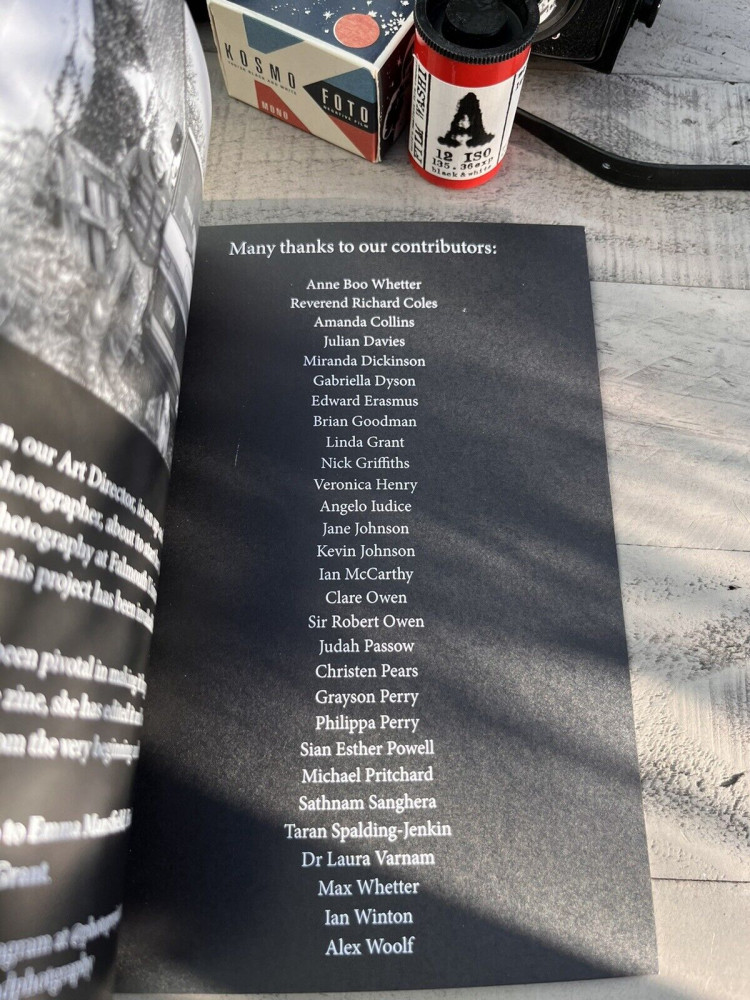 A list of contrubutors - The Beautifull Mundane Cornwall
Talking to Michael, he began to explain that he wanted the project to go further than just the book, and with the funding provided by Arts Council England, he will be organising workshops for people that may not normally get the chance to express themselves creatively.
Starting in Bodmin with the community art organisation IntoBodmin Michael will be organising creative writing and photography workshops for vulnerable people that may never have had the opportunity or those that need a second chance in life.
Michael was hopeful that he could also put on similar workshops in Falmouth, he said: "I want to give people access to art, those that don't normally get to see it, moving away from art galleries or places they may not feel welcome and make it really accessible."
The price of the book has also been kept low so those with lower incomes will be able to read the book, Michael also wants to get the book translated into Cornish to support the County's identity.
The book is now available to buy from eBay Here and Etsy Here, If you want to contact Michael about the book to get more information, help set up any workshops in Falmouth, or even stock the book you can contact him by email: [email protected]