Falmouth jobs: Browse opportunities in the town right now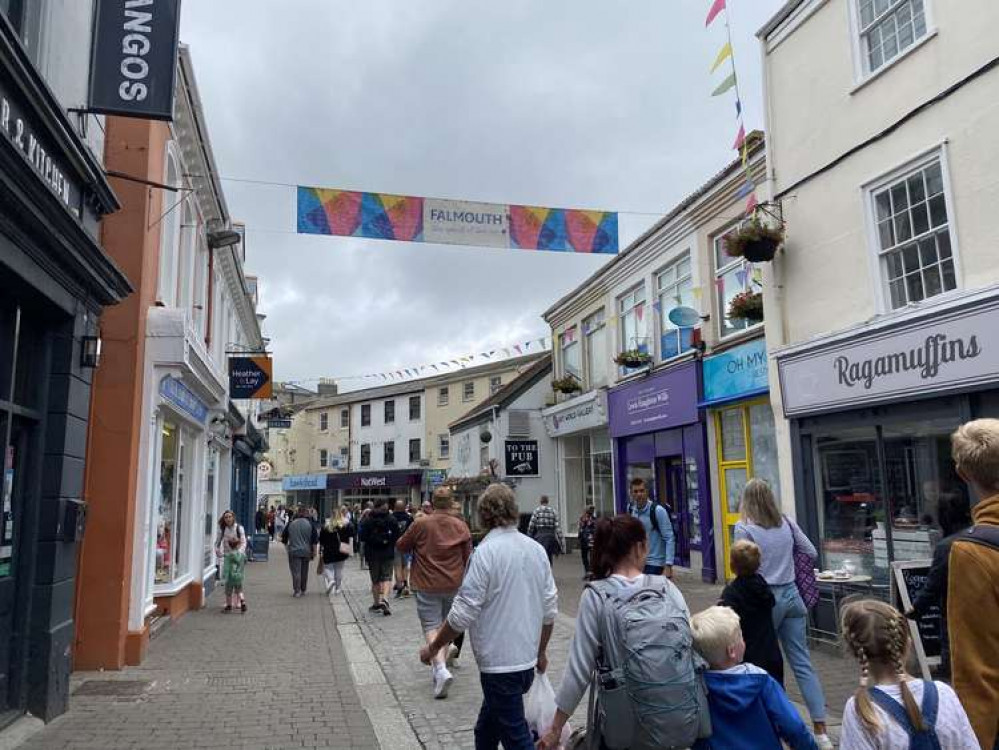 Here is a list of job opportunities that are currently available in and around Falmouth.
Please get in touch if you want us to publish a job opportunity!
---
Trainee Chocolate Maker
Chocolarder is a small team, incredibly passionate about making some of the world's finest chocolate.
We're looking for somebody with a passion for quality products and an interest in learning all about chocolate. This will be a somewhat physically demanding job, with heavy lifting and working with machinery.
APPLY HERE.
---
FOH Team Member- The Meat Counter
We're looking for new front of house team members to join our excellent team. The right candidate will have a friendly, outgoing manner with good experience working in the service industry. Duties will include providing excellent customer service, serving and clearing food, handling cash and card payments, answering phone and organising takeaway orders, cleaning the restaurant, washing up. The right candidate will work brilliantly as a team and be very hard working.
APPLY HERE.
---
Shift Leader - Caffè Nero
As a Shift Leader, you will support in the running of the store – leading the team, giving great service and delivering the very best standards of coffee and food.
APPLY HERE.
---
Team Member - YoSushi
Here at Panku, we offer freshly prepared fusion street food in store at ASDA for Customers to enjoy at home or on the go.
We're on the lookout for a Team Member's to share our passion for pan-Asian flavours and bringing people together.
APPLY HERE.
---
Customer Advisor- B&Q
We believe anyone can improve their home to make life better. Every day, we give our millions of customers the ideas, advice, tools and confidence they need to create a home they'll love. Join us as a Customer Advisor and you'll be a big part of this.
APPLY HERE.
---
Fryer/ Kitchen Assistant -Harbour Lights
Working in our kitchen will require you to have a basic knowledge of food hygiene and food preparation requirements. We portion our own filets of fish, prep salads for the restaurant and make homemade mushy peas every day. Training courses and on the job training is provided for a suitable candidate.
The suitable candidate will have previous kitchen experience, but a full training course can be provided following a successful interview and interest in the vacancy.
APPLY HERE.
---
Restaurant Staff- The Royal Duchy Hotel
Previous experience is not necessary as full training will be given our only requirement is a positive attitude. We are looking for likeminded people to perhaps begin their career in hospitality or take it to the next level.
APPLY HERE.
---
Post Room Officer- Falmouth University
We are looking to recruit a Post Room Officer to provide a goods/in and out service for campus users, to support campus security operations with fire panels, reception duties, and to ensure goods are cared for and stored correctly.
APPLY HERE.
---
Trainee Head Barista- The Cornish Bakery
Are you innovative and looking to inspire and train others with your love for great coffee? Can you successfully share your passion for high quality coffee with colleagues and customers?
APPLY HERE.
---
Retail Sales Assistant- Trespass
An exciting opportunity has arisen in our Falmouth branch for a Retail Sales Associate.
Previous experience is an advantage but not essential as full training is provided.
APPLY HERE.
---
Part-time Sales Assistant- Weird Fish
A fabulous part time position has become vacant in our Falmouth Store!
We require a 12 hours per week sales advisor to work various shifts (Some flexibility may be required during busy periods)
APPLY HERE.
---
Catering Assistant- Trago Mills
To work flexibly, undertaking catering and such other activities to maximise sales, business efficiency, and customer satisfaction.
APPLY HERE.
---
Please get in touch if you want to publish a job opportunity on to our site, we're more than happy to help!
[H3] See the latest news on our Twitter and Facebook pages. [.H2]