Falmouth boatbuilder Cockwells to appear in Michael Kors' new feature film with Bella Hadid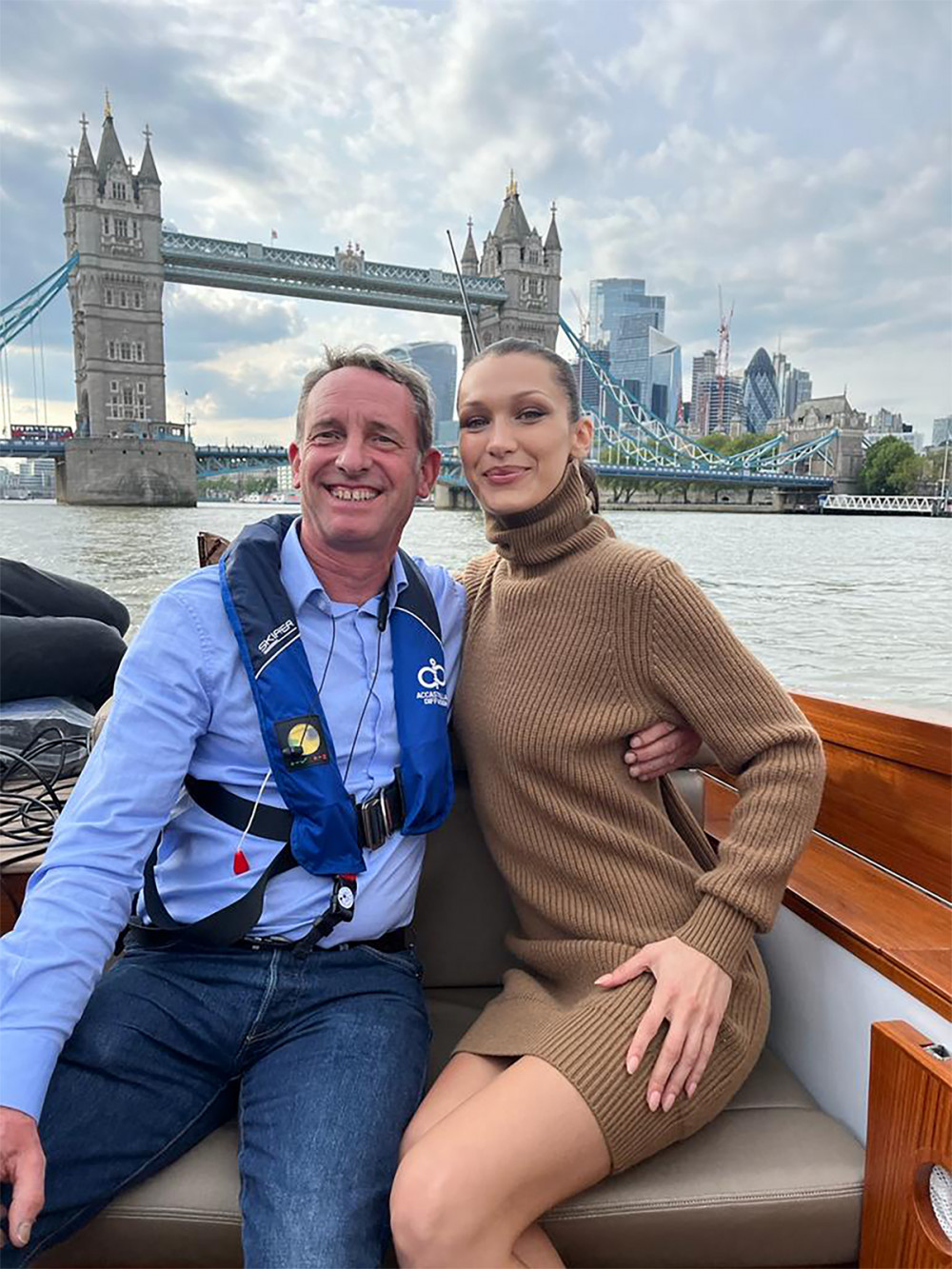 David Cockwell with Bella Hadid on boar Titian Tender - Image credit- Cockwells.
The international fashion brand, Michael Kors' news promotional campaign for its Fall 2022 collection will include Cockwells award-winning super yacht the Titian Tender and can be seen in all its glory, speeding along the river Thames.
The new campaign is based on the Thrill of the Chase, set in London, and shows ultimate jet-setter, Bella Hadid leading Alton Mason to new heights in a case of mistaken identity.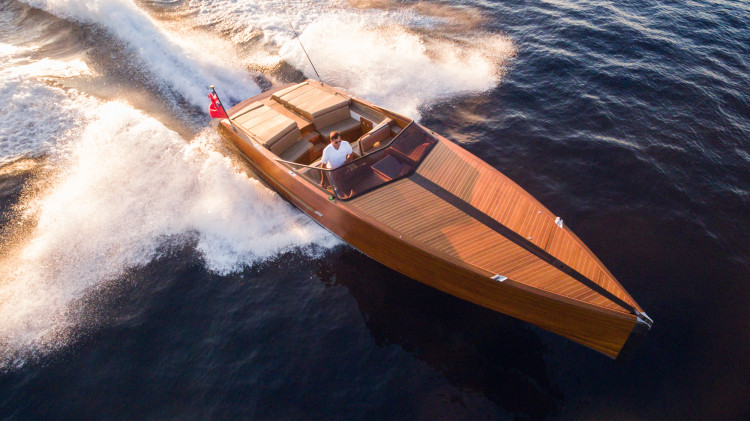 Cockwell's Titian Tender - Image credit - The Really Good Media Company.
A previous winner of the Pre-1980s category of the Concours d'Elégance at the Cannes Yachting Festival and a Highly Commended in the Superboats category of the 2019 Motor Boat of the Year Awards, the ultra-luxurious Titian Tender is no stranger to being in the limelight.
Cockwells Modern & Classic Boatbuilding, based in Mylor Creek Boatyard near Falmouth, will also be exhibiting two highly distinctive superyacht tenders (Titian Tender and T/T Malahne) at this year's Monaco Yacht Show (MYS22), which takes place in the Principality from today (28th September) to the 1st of October.
"At Cockwells, nothing is impossible," explains Founder & Managing Director, Dave Cockwell, "when Michael Kors contacted us to ask if they could hire the Titian Tender for their latest ad campaign, we relished the opportunity of partnering with such a prestigious luxury brand and are delighted with the result."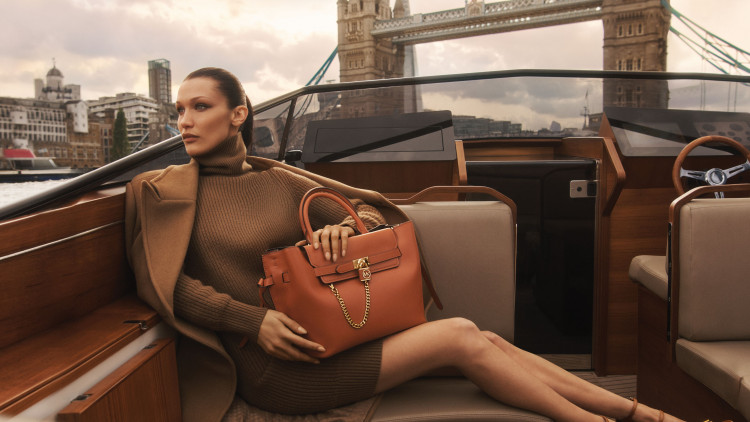 Bella Hadid on board Titian Tender - Image credit - Michael Kors and Lachlan Bailey.
Mr. Cockwell also added: "With increased interest in the vessel on social media and the boat being based in Monaco, it made perfect sense, with the owner's kind permission, for us to showcase the Titian Tender at MYS22."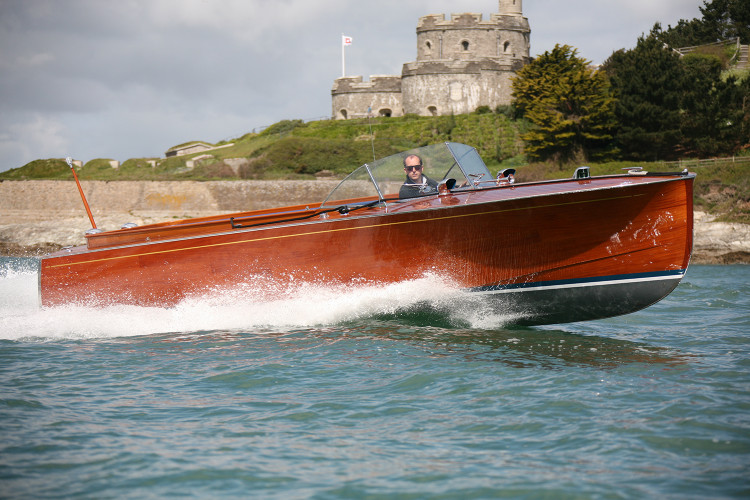 Cockwells' TT Malahne - Image credit - Nigel Sharp.