Extinction Rebellion hold Falmouth protest outside HSBC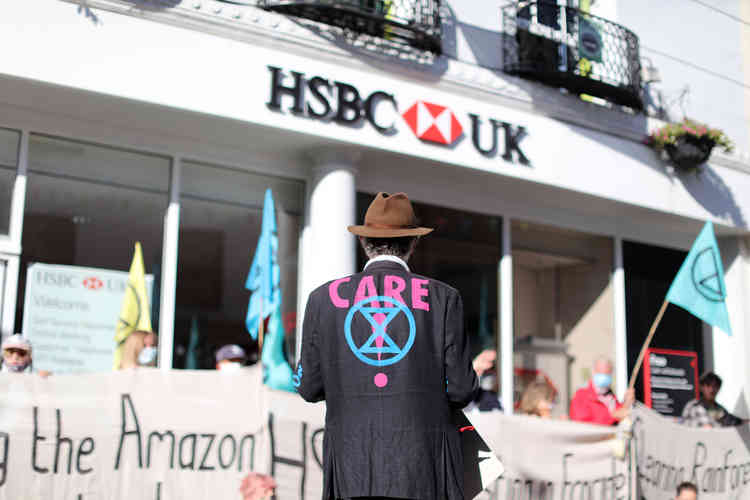 Image: Robin Markland Photography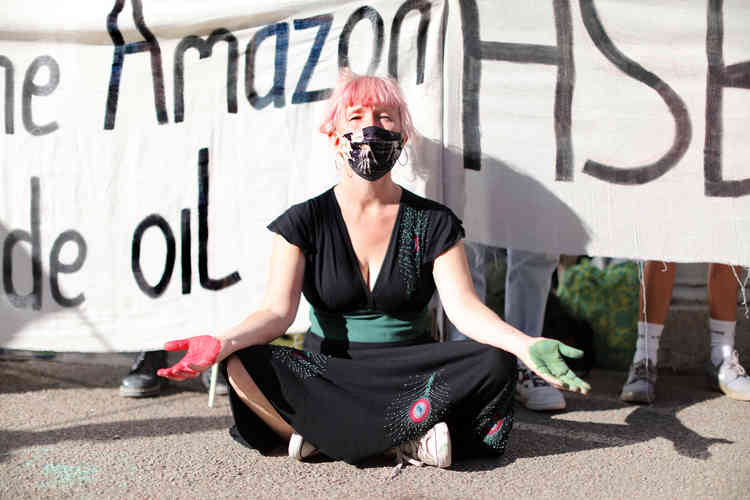 Image: Robin Markland Photography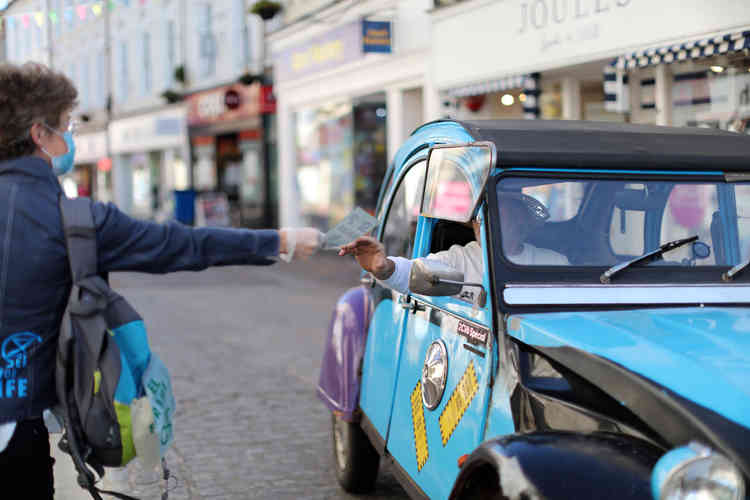 Image: Robin Markland Photography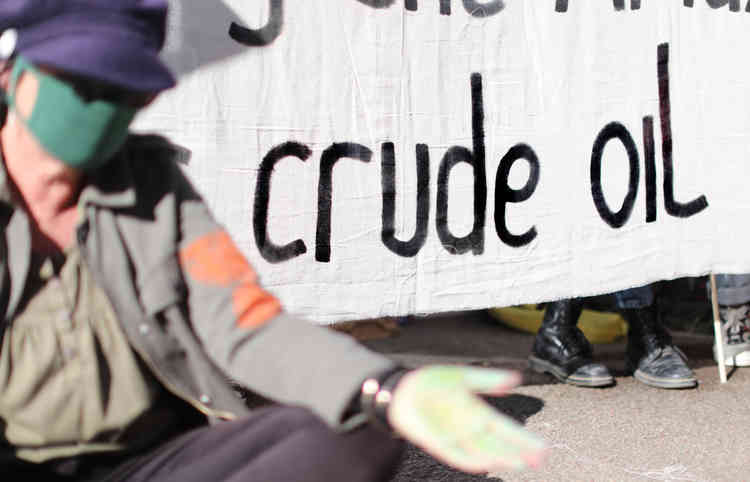 Image: Robin Markland Photography
Extinction Rebellion staged a protest outside HSBC on Market Street yesterday morning (31st August).
Along with other groups around the country, the activist group took to Falmouth's high street to protest against HSBC's investments in fossil fuel industries.
Mat Osmond, a Falmouth University lecturer and one of the coordinators for the local chapter of Extinction Rebellion, told Nub News:
"Our reason for being there is that we intend to disrupt HSBC's and any other companies' ability to commit ecocide and genocide with impunity.
"By the end of 2019 HSBC's contribution to Amazon crude oil extraction was over $1.2 billion. The new drilling that HSBC are currently funding is expanding ever deeper into the lands of the Amazon's indigenous peoples, whose leaders are being routinely murdered for attempting to protect their home.
"HSBC has provided $2 billion worth of financial backing to beef companies linked to illegal deforestation in the Brazilian Amazon, where the fires this year are raging worse than ever.
"HSBC is knowingly complicit in widespread human rights violations, in the destruction and pollution of the Amazon, and in the acceleration of global climate breakdown.
"So the reason for today's protest is simple: this has to stop. Now. We came today to say that we're not going away as long as this behaviour continues."
The bank was closed during today's protest, but Mat says the group are planning to be back during opening hours.
Today's protest was reportedly met kindly by passersby and the group says they received no heckles.
"The crisis feels so overwhelming that we all find ways to numb out and switch off," Mat continued.
"The thing is, the ecological crisis isn't something that's just happening.
"Ecocide and genocide both name this situation for what it is: an ongoing campaign of planetary murder being carried out by companies with branches on every High Street in Britain.
"Earth's life systems are destroyed one tree a time."
"Societies have their own tipping points, just like the climate. All of us alive today have been born at one of those tipping points, but it's up to each of us to decide for ourselves if we want to see this situation unravel into unmitigated catastrophe, or we want to see it usher in a process of radical and regenerative change.
"So what I'd want to add is, don't imagine for a moment that Extinction Rebellion have got this sorted. What's happening here today, what's happening in London and Cardiff this week, needs your help."
[H3] Don't forget, you can keep up to date with all the latest news on our Twitter and Facebook pages. [.H2]
New falmouth Jobs Section Launched!!
Vacancies updated hourly!!
Click here: falmouth jobs