Community Heart delivers food parcels to most vulnerable with help from Falmouth Marine Band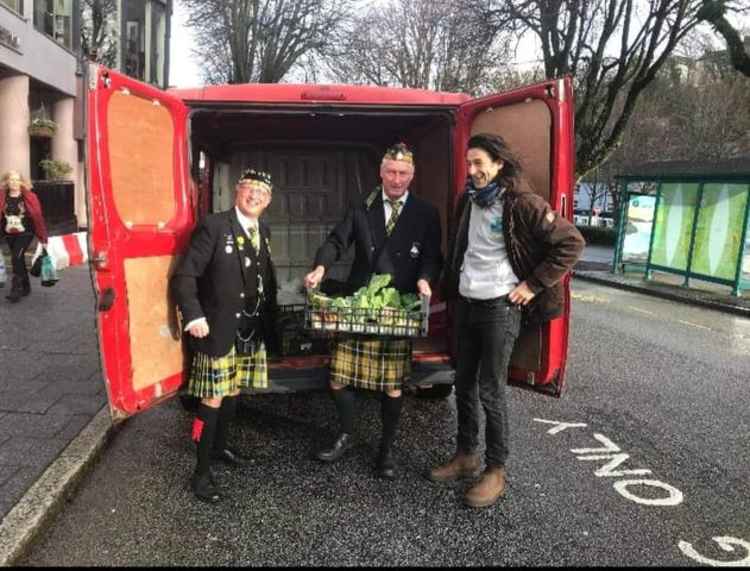 Robin Markland with members of The Falmouth Marine Band.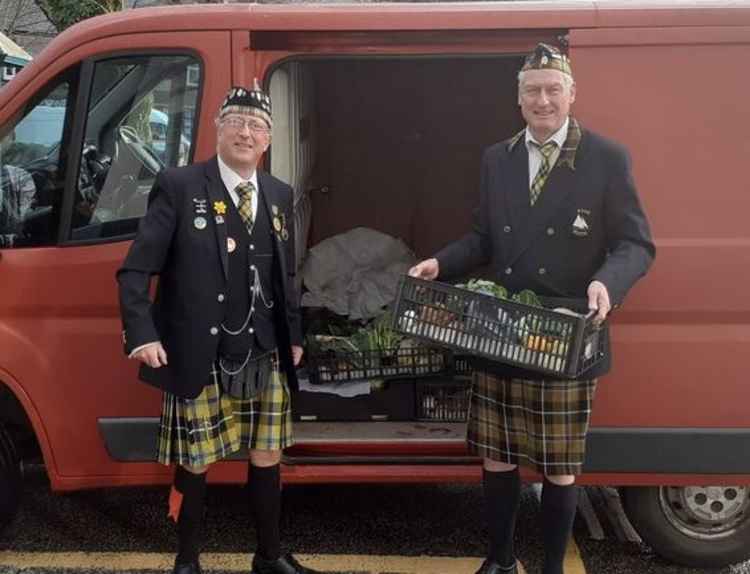 Members of The Falmouth Marine Band.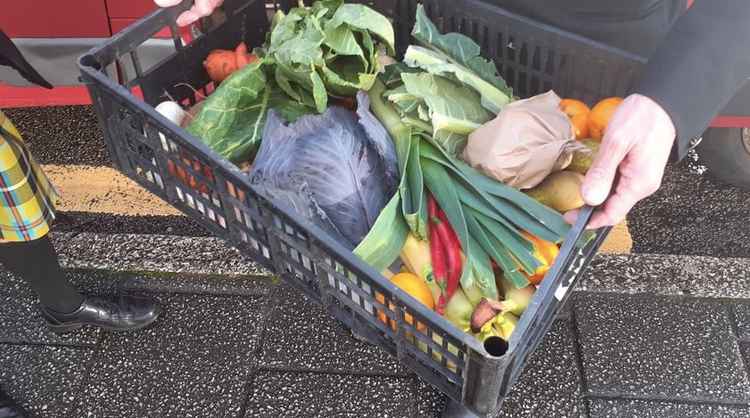 One of the veg boxes ready to be handed out.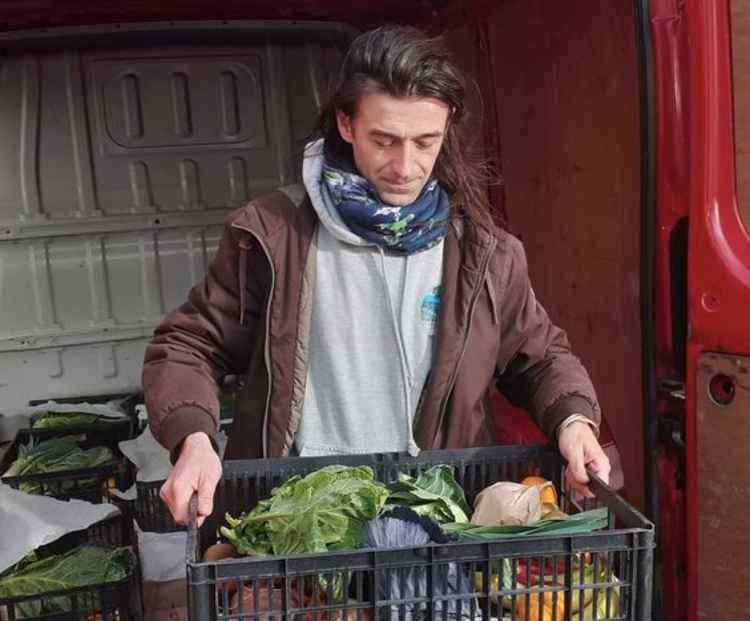 Community Heart's Robin with one of the food boxes.
Community Heart, a Falmouth-based charitable organisation, recently delivered one tonne of fresh fruit and veg to vulnerable community members - with the help of The Falmouth Marine Band.
Robin Markland, the creator of Community Heart, has been working tirelessly to deliver fresh, nutritious food, with around four tonnes handed out overall.
The food parcels have gone to those most in need such as the elderly who are shielding and those living in food poverty.
The money was raised over the last month to do it from generous members of the public. This was following the relaunch of their crowdfunder after the success of a fundraiser last spring.
Robin Markland added:
"The Falmouth Marine Band helped to deliver some of the boxes which was delightful.
"It's always a very moving thing to see the reactions of people in genuine need receiving the boxes at their doors."
Click here to make a donation.
[H3] Don't forget, you can keep up to date with all the latest news on our Twitter and Facebook pages. [.H2]