A new major exhibition and pirate themed Easter holiday fun at the Maritime Museum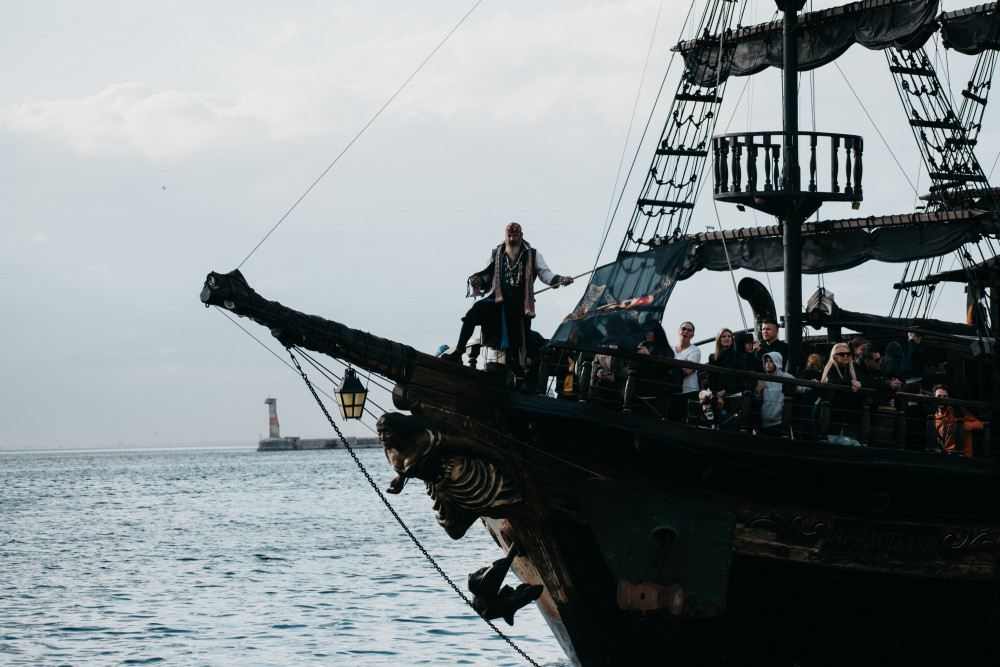 A major pirate themed exhibition and a Pirate academy with the National Maritime Museum Cornwall
This weekend a major pirate exhibition will start at the National Maritime Museum in Falmouth as well as a pirate academy for the Easter holidays.
The exhibition is named 'Pirates - Explore Beneath The Surface' it starts on Friday the 31st of March and will run all the way to December 2024.
The focus will be on if pirates were actually heroes or villains, the National Maritime Museum said: "For generations, pirates have been portrayed in film, fiction, and fashion as symbols of freedom and adventure. But how and why has this image been created?
"To find out, immerse yourself in the digital world of the Sea of Thieves game, land on Treasure Island, meet the man behind Long John Silver, and dance a hornpipe with Horatio Pugwash before discovering the dark world of the real pirates of the Caribbean."
The museum posted a short trailer on their youtube channel: Pirates - YouTube
Also starting this weekend on Saturday 1st of April is the Pirate Academy- join the crew for the Easter holidays. 

Join the crew with the National Maritime Museum Cornwall
There will be a number of fun activities included:
Rattlebox Theatre: Monday 3 – Friday 14 April (every Monday – Friday), 11 am, 12 pm, 2 pm & 3 pm
Learn what every budding buccaneer needs to know about becoming a pirate in the Golden Age of Piracy. There are two different shows each day covering all the pirate essentials.
Make & Take: Saturday 1 – Sunday 16 April, 12.30 pm – 3.30 pm
In Make & Take create the accessories you'll need to become a true pirate of the high seas, including pirate hats, telescopes, parrots, cutlass' and beards.
Museum Trail - Saturday 1 – Sunday 16 April
Join the Museum trail and complete the pirate challenges to collect your certificate and officially join the pirate crew. Try tying knots, designing a treasure map, uncovering all the lost treasure chests, and finding your parrot sidekick, plus more challenges along the way.
The Pirate Academy is FREE as part of the Museum's annual admission fee. Pay once and get in free for a year.
You can find more information about the exhibition an the Pirate Academy here: National Maritime Museum Cornwall