New Fiat 500 is (RED)dy to do good
By Ginny Buckley - Motoring Correspondent
---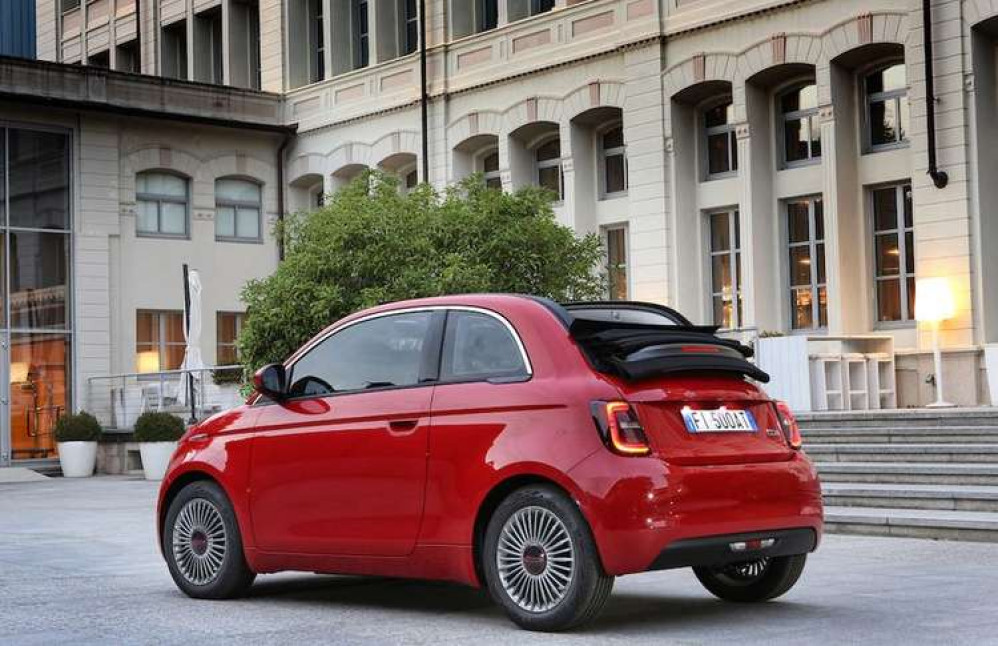 New (RED) model is available as a convertible or hatchback
The most popular colour for the last Fiat 500 was red - so you may be wondering why it wasn't a shade offered on the new, all-electric model.
Here is the answer – the company was waiting to reveal a new model, created with the charitable organisation (RED). Rock star Bono, co-founder of (RED), even turned up at the unveiling of the car, spurred on by the promise of more than $4 million from Fiat over the next three years for the charity.
The new model has a new and exclusive red exterior paint, but to confuse people it is also available in Mineral Grey, Ice White and Onyx Black. The driver's seat is one colour – red – with the other three passenger seats in black. If you think that's a bit too weird, the model is also available with the seats all black or all in red. Confusing, huh? Another unique (RED) feature is the accelerator pedal is finished in red anodised aluminium.
The (RED) comes in two body variants: hatchback and convertible with black soft top, and with two battery options: a 94bhp e-motor with an official range of up to 120 miles or 116bhp with a range of up to 199 miles. Each special car comes with a welcome kit, including a special hand sanitiser dispenser and key cover.
No prices have been announced in the UK but the car will sit in the middle of the range where it is expected to be a big seller. Fiat says this is to maximise sales and therefore donations to the charity
(RED) was founded in 2006 and has generated nearly $700 million for a fund to fight AIDS and now COVID-19. It partners with posh brands to create (RED) products and experiences — all of which raise money for the fund. (RED) partners include Amazon, Apple, Balmain, Beats by Dr. Dre, Louis Vuitton, Montblanc, Primark, Starbucks and Vespa.
You can read more motoring advice from Ginny Buckley on the website: electrifying.com