BMW'S iX3 gets a facelift - before it's launched
By Ginny Buckley - Motoring Correspondent
---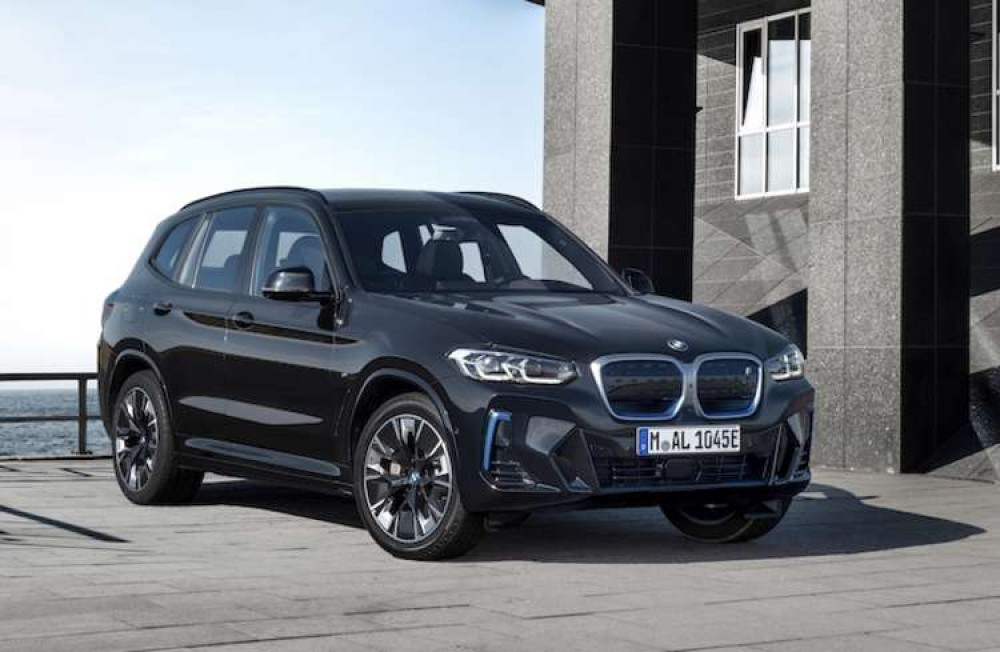 BMW has set a record by revealing a new version of a car it hasn't actually launched yet. The iX3 has been given a 'facelift' to bring it into line with the newer version of the petrol-powered X3, with a new look at the front and rear.
Deliveries of this new car will begin in December, while the first UK versions of the 'old' car will be delivered in September – meaning it will be on sale for just three months.
Luckily for owners who might be a bit miffed about ordering the 'old' car, it is just the visual aspects of the car which are changed, and the important bits underneath remain the same.
Specifications will remain similar too, but will get new names, with the Premier Edition and Premier Edition Pro being replaced by the M Sport and iX3 M Sport Pro.
The visual changes include a larger BMW 'kidney' grille with different colours, slimmer headlamps, and a larger air intake. At the rear there is some blue detailing and new LED rear lamps.
Pricing is broadly similar too, ranging from £59,730 to £62,730.
You can read more motoring advice from Ginny Buckley on the website: electrifying.com