How the Co-op is supporting Fairtrade Fortnight in Falmouth
The Co-op can also help you get involved in Fairtrade Fortnight with a number of activities and tips.
---
By Max Goodman
Posted: Friday, 03rd March 2023 11:00 am
---
Member Pioneer Lesley Perkins (Left) with the team at Falmouth campus.
Big seasonal moments
The Co-op has been supporting Fairtrade for over 29 years and it's one of the ways they deliver their vision to Co-operate for a Fairer World. What you put in your basket can make positive changes to lives around the world.
Your local Member pioneer Lesley Perkins has been helping promote and support Fairtrade Fortnight and has been up at the Falmouth University Campus.
Lesley said: "We had a great start to Fairtrade Fortnight yesterday, with a combined event at Falmouth University. Our store Managers provided fairtrade goods and free bananas. Local fair trade activists spoke with great passion to Students and visitors to the campus.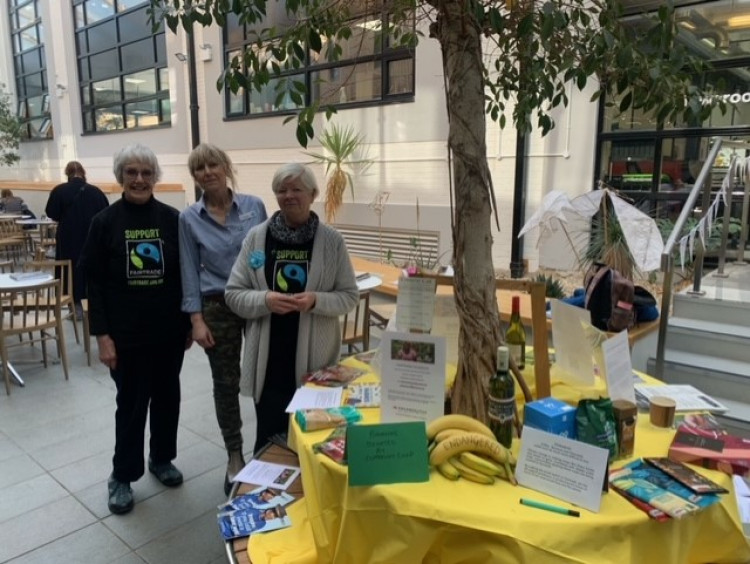 Member Pioneer Lesley Perkins (centre) at Falmouth campus
"Jake Causley, the Uni's Sustainability Coordinator, worked with us to have two weeks of the most inspiring program across the Falmouth and Exeter Campus."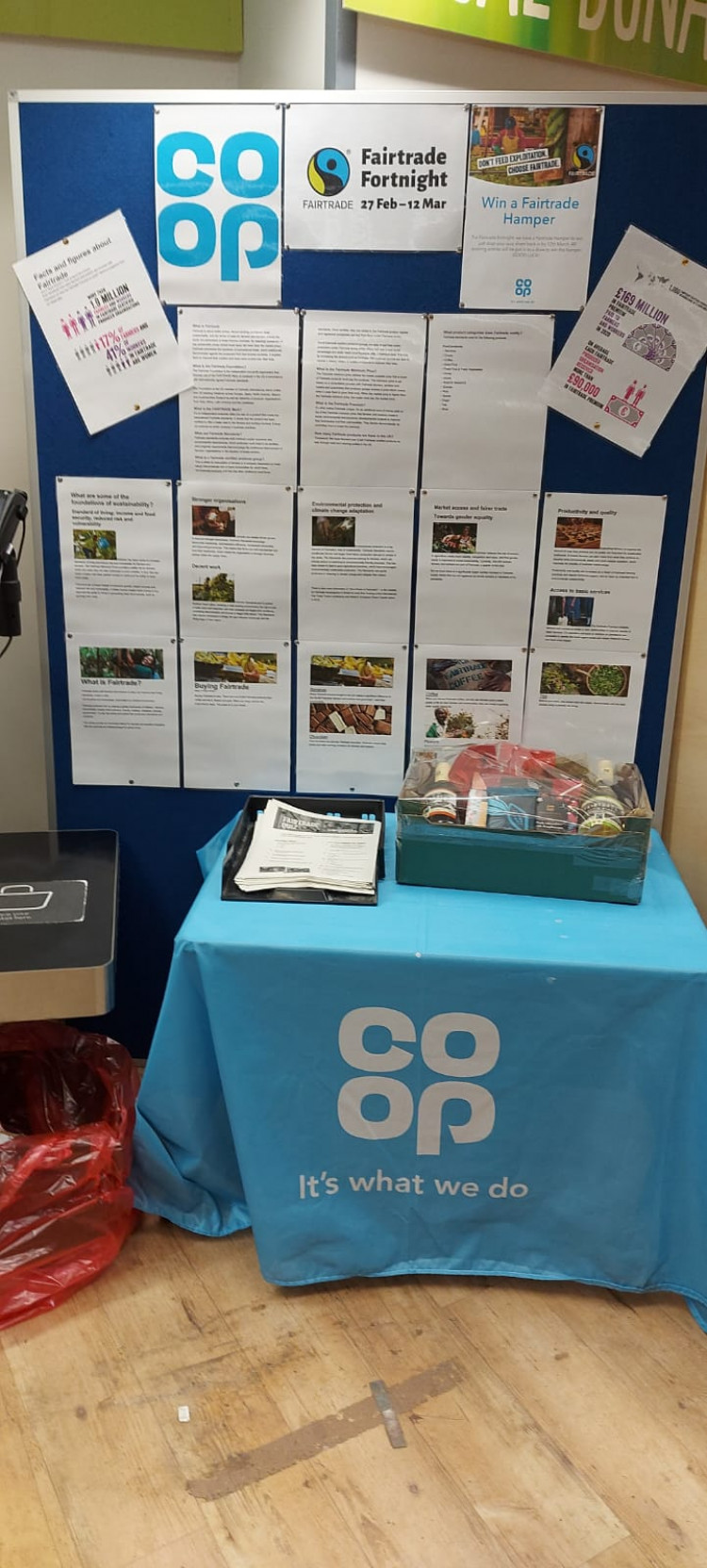 Part of the Co-op stand up at the campus.
The Co-op is highlighting the fairtrade campaign in as many ways as possible.
The Engagement Calander includes information, videos, and even a quiz to win a prize: Fairtrade_Fortnight
Ways to get involved in Fairtrade Fortnight: Colleague_Fairtrade
How about playing some fairtrade bingo? Fairtrade_Fortnight
Co-op membership helps support local causes and the Co-op's national charity partners. See www.coop.co.uk/membership to find out more or become a Co-op Member.
One of the ways the Co-op helps support these causes is with their local member pioneers, In Falmouth Lesley Perkins helps bring together Co-op members, colleagues, and local causes to make communities a better place to work, play, live, and learn. She can put you in touch with like-minded people and offer practical advice and help.
To find out more go to:
St Mawes, Falmouth & Penryn Member pioneer for Co-op
Or you can Email: [email protected]